<figure class="media-landscape" has-caption full-width lead">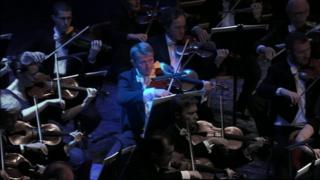 Image caption He joined the viola section of the ROH orchestra in 2002
A viola player who suffered a life-changing hearing injury at a rehearsal of Wagner's Die Walkure in 2012 has won a landmark High Court judgment against the Royal Opera House (ROH).
The case won by Chris Goldscheider has huge implications for the industry and the health and safety of musicians.
It is the first time a judge has scrutinised the music industry's legal obligations towards musicians' hearing.
The ROH said it was "surprised and disappointed" by the judgment.
It is also the first time 'acoustic shock' has been recognised as a condition which can be compensated by a court.
<div id="bbccom_mpu_1_2_3″ class="bbccom_slot" mpu-ad" aria-hidden="true">