<figure class="media-landscape" has-caption full-width lead">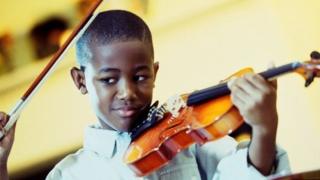 Image copyright Thinkstock

Image caption A rise in pupils taking EBacc subjects has come at the expense of the arts, say campaigners
Music "could face extinction" as a subject in secondary schools in England, researchers have warned.
They say music is being squeezed because of pressure on pupils to take subjects included in the EBacc school league table measure.
Almost two thirds of 650 state school teachers, surveyed by Sussex University researchers, said the EBacc meant fewer students were taking GCSE music.
Ministers say the EBacc helps ensure children receive a rigorous education.
The English Baccalaureate or EBacc was brought in by the coalition government in 2010 for pupils achieving GCSE grade C or better in English, maths, the sciences, a language and geography or history.
<div id="bbccom_mpu_1_2_3″ class="bbccom_slot" mpu-ad" aria-hidden="true">