Five women whove lost a child to gun violence or in encounters with police appeared with Clinton Sunday in North Carolina and visited battleground states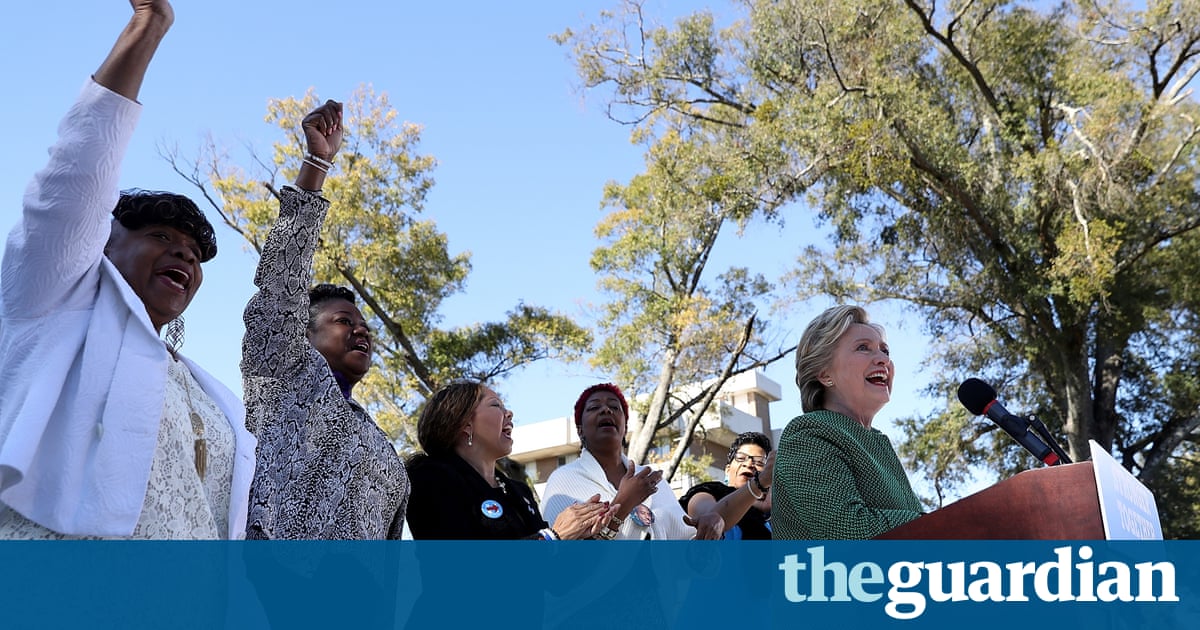 As Hillary Clinton took the stage at a black church in Durham, the congregation rose. Their enthusiasm was not reserved for the Democratic presidential nominee. It was also for the five women who stood beside her.
They call themselves the Mothers of the Movement and they are bound by the grief of losing a child to gun violence or in encounters with police. In a time of heightened racial tension, they are dedicated to social justice. They are also committed to electing Clinton.
Five mothers Sybrina Fulton, Gwen Carr, Lucia McBath, Geneva Reed-Veal and Maria Hamilton appeared with Clinton on Sunday, at the Union Baptist Church in Durham and then at an event in Raleigh. Seeking to galvanize the African American vote, they have visited battleground states, imploring those concerned with criminal justice reform to turn advocacy into action.
You have no business staying home in this election, said Reed-Veal, whose daughter Sandra Bland was found hanged in a jail cell, three days after she was arrested by a Texas state trooper during a traffic stop.
If you decide to stay home, shut your mouth. Do not complain about anything thats going on, do not talk about your neighborhood, do not talk about your neighbor, do not talk about whats not going on.
Had such words come from the candidate, some might have taken offense. They were met with applause and scattered cries of Amen.
The mothers, who Clinton called extraordinary women, are driven by memories of children who live on in the Black Lives Matter movement.
Hamiltons son, Dontre, was 31. He was shot 14 times by a white Milwaukee police officer who frisked him while he was asleep on a park bench. The death of Carrs son, Eric Garner, prompted nationwide protests after a video showed the father of six kept in a chokehold by police officers in New York City, even as he repeatedly told them: I cant breathe.
The other mothers sons were not killed by law enforcement officers. But the shootings may have been racially motivated.
Fultons son, Trayvon Martin, was shot and killed after an altercation with a self-appointed neighborhood watch volunteer, George Zimmerman. Martin, 17, was unarmed. McBaths son, Jordan Davis, was also 17. He was shot at a gas station in 2012, the same year as Martin, in a dispute over loud music.
Clinton met the mothers last fall in Chicago, a city plagued by gun violence. They turned out for her in the Democratic primary and spoke at the convention, and they are now working the swing states that will determine the election on 8 November. They have appeared in North Carolina, Pennsylvania and Florida.
Theyve all given me a lot of strength and encouragement. And they said things that I have carried in my heart, Clinton told churchgoers on Sunday. Their hearts may be broken, but their souls are shining.
Theres power in the black vote
Read more: https://www.theguardian.com/us-news/2016/oct/24/mothers-of-the-movement-hillary-clinton-african-american-vote