<figure class="media-landscape" has-caption full-width">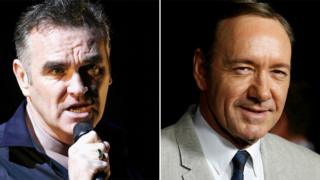 Image copyright Getty / Reuters

Image caption Der Spiegel quoted Morrisey as saying one of Spacey's accusers "did not sound very credible"
Morrissey has angrily denied the write-up of a recent interview he gave to the German newspaper Der Spiegel.
The star was quoted as defending Kevin Spacey against allegations of sexual abuse, insisting the alleged victims knew what they were getting into.
Morrissey reportedly added he would kill Donald Trump, if the chance arose, "for the safety of humanity".
After initially refusing to respond, the star has issued a statement saying he would "never" support those views.
"A few weeks ago I foolishly allowed Germany's Der Spiegel into my life," he wrote on his Facebook page.
"Since they eagerly flew from beloved Berlin to beloved Los Angeles in order to talk and laugh, I assumed a common understanding."
<figure class="media-landscape" has-caption full-width">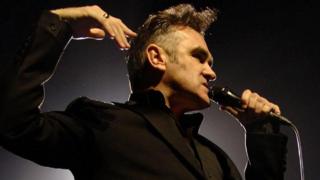 Image copyright PA

Image caption The star is promoting his 11th studio album, Low In High School
The 58-year-old went on to reject many aspects of the published interview.
"Would I kill Donald Trump? No, never. Would I ever support Kevin Spacey's private proclivities? No never. Would I support sexual harassment? No, never."
Morrissey went on to accuse Der Spiegel of failing to "convey my views fairly", adding: "Would I ever again speak to print media? No, never."
The former Smiths singer, who titled his statement The Slander System, added that the music industry frowned upon people with strong opinions.
They are more interested in promoting artists whose "brain is a mental frost" and "pointless songs are the eyes of a dead fish," he said.
His statement ended by noting that Der Spiegel had refused to release the "unchopped, un-fiddled-with audio from the interview".
The BBC has contacted the publication for a response, but has yet to receive a reply.