At a Manhattan event held a day late after the Nice terror attack, the candidate lauds Indiana governor despite reports he had preferred Chris Christie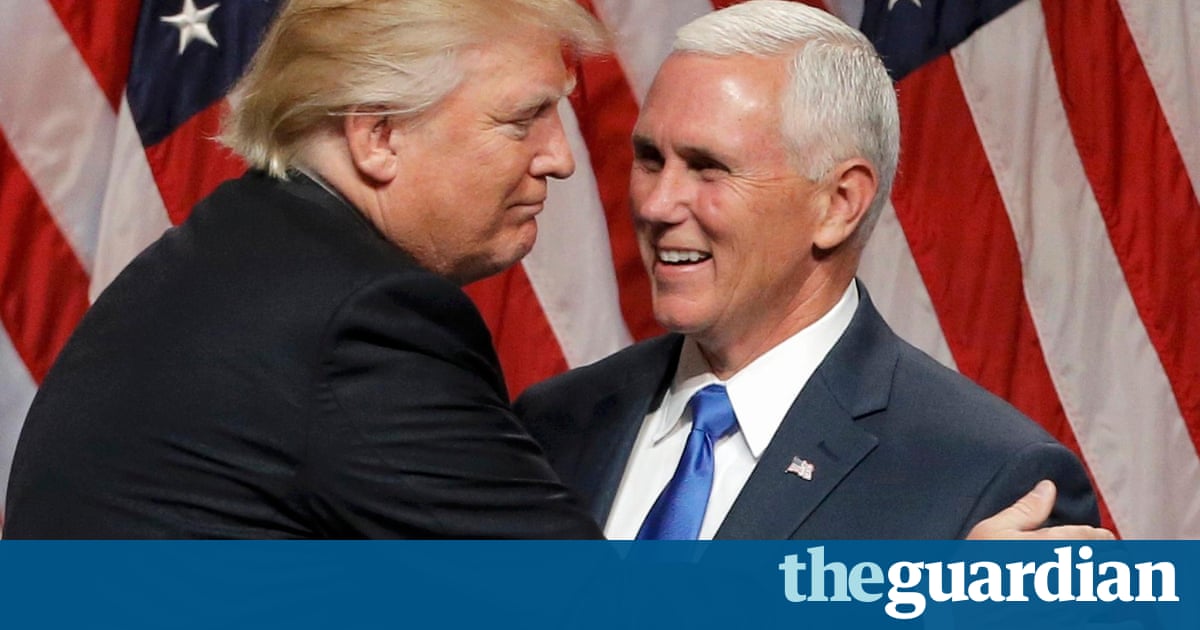 After a week of uncharacteristic hesitation and second-guessing, Donald Trump formally introduced the Indiana governor, Mike Pence, as his vice-presidential running mate on Saturday.
The event, at the Hilton Hotel in midtown Manhattan, was crafted not only as a curtain-raiser for the Republican national convention that begins in Cleveland on Monday but also as an opportunity to make a virtue of the differences between the politically inexperienced, ideologically freewheeling candidate and Pence, an unflappable conservative with evangelical Christian credentials and experience in office inside and outside of Washington.
The event itself, however, was not particularly slick. After a rambling introduction from Trump, which touched on well-worn campaign talking points as well as the Nice terror attack and the failed coup attempt in Turkey, Pence mentioned getting the call from Trump on Wednesday.
The phrase was somewhat jarring. Trump announced his selection of Pence on Friday. He was, however, reported to have long hesitated and hedged over the pick, almost up to the moment it was made official.
The billionaire was reportedly leaning toward the New Jersey governor Chris Christie, only to be persuaded by his children and his campaign chairman, Paul Manafort, to follow not gut instinct but political pragmatism. Trumps children had previously preferred the former House speaker Newt Gingrich.
Manafort has strongly rejected reports that the candidate considered changing his mind.
Never waffled once he made his decision, he wrote in an email cited by a number of media outlets.
The Clinton campaign seized on Trumps apparent indecision, however, releasing a web video entitled: Always divisive. Not so decisive.
The choice was aided by chance: Trumps plane burst a tire in Indianapolis, forcing him to spend more time with Pence in his home state.
On Saturday, Trump called Pence a man of character, honor and honesty and a solid, solid person.
He and Pence were the the law and order candidates, he said, adding that a Trump administration would be far tougher on foreign and domestic terrorism than a White House under his Democratic opponent, Hillary Clinton. Pence would also help him restore manufacturing jobs and protect religious freedom, he said.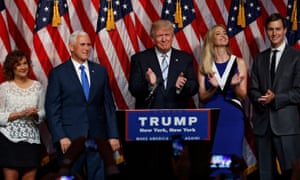 Read more: https://www.theguardian.com/us-news/2016/jul/16/mike-pence-donald-trump-vice-president-announcement