Uganda is a conservative country. But after dark, all the animals come out and everyones drunk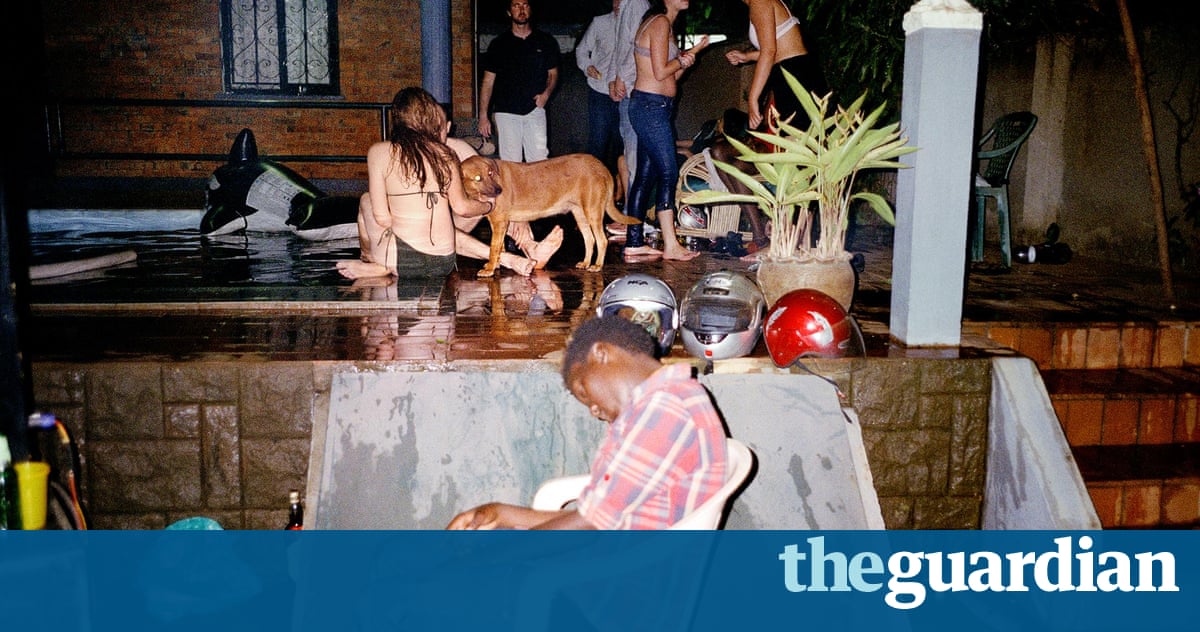 At first I felt guilty when I went to this party in Kampala, the capital of Uganda. I thought I should have been out taking photographs somewhere interesting instead. But when I saw the number of people there and how wild the party was, I felt good. It was a big, ornate house with a swimming pool and a beautiful garden. Everyone was having a good time, drinking and dancing to great music. I started to have a good time.
At the end of the night, I was walking around and saw a guy passed out in a plastic chair. Behind him, there was a dog and a couple sitting down flirting, having just come out of the pool. I turned up the power of the flash and focused on the people at the back. Why, I wondered, are they still active while he has passed out? Maybe theyd taken drugs and he hadnt. Maybe hed taken too many.
It was a few months before I developed the film. When I looked at the image, I noticed other elements: the bottle of Bond 7, a common, cheap Ugandan whisky; and, more importantly, the three helmets by the sleeping man. These are typically used by foreigners who live in Kampala and travel on boda bodas, a type of motorbike taxi. Most Ugandans do not use helmets, so helmets suggest foreigners.
I grew up in Parma, Italy. I did several different jobs, from computer programming to factory work and being a postman. At 20, I was cutting pallets for eight hours a day. I realised photography would be a great excuse to go somewhere and meet people. Eventually, I met and studied with Magnums Alex Majoli. He didnt teach me about photography, but about attitude, obsession and determination. He told me to look for an experience, not for a photograph. So I started to follow my feelings.
This photograph came at a time of crisis between me and photography. I was living in east Africa, working as a photojournalist. Id covered some important events and my work was getting published. But I could not see myself in the pictures. So I started to think about the thing that made the biggest impression on me when I first came to Kampala: the nightlife. I started to document my adventures after dark. I became nocturnal, living completely at night.
Uganda is so alive, so full of contradictions. Its a conservative, religious society and theres a lack of political freedom. But at night, everything changes. All the animals come out. You go to a party, you talk to street-walkers, good-time girls, vagabonds, village fools, rastas, pimps, expats, underpaid guards, overworked bouncers, old-timers, orphans, beggars, hoodlums, hustlers, grasshopper vendors, all kinds of cops, NGO workers and back-alley exorcists. And everyones drunk. This was the final image I took of that night. Then I left.
Fuck It by Michele Sibiloni is published by Edition Patrick Frey.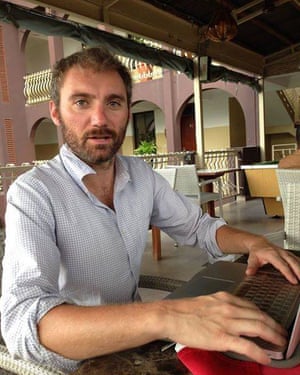 Read more: https://www.theguardian.com/artanddesign/2016/jun/16/michele-sibiloni-photography-kampala-uganda