<figure class="media-landscape" no-caption full-width lead">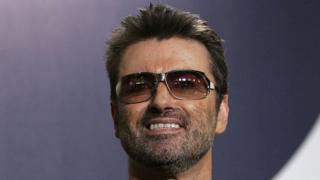 Image copyright Getty Images
George Michael's family have paid tribute to the former Wham! frontman a year after his death.
A note posted on his website urges fans to "appreciate your family and friends" and to "raise a glass, enjoy his music and think of him fondly".
Michael died aged 53 on Christmas Day 2016 at his home in Oxfordshire as a result of heart and liver disease.
His old band's seasonal song Last Christmas returned to number three in the Christmas singles charts last week.
<figure class="media-landscape" has-caption full-width">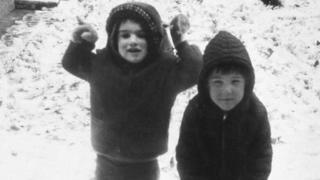 Image copyright George Michael

Image caption Young George Michael and childhood friend David in around 1967
The message, which refers to Michael using his family nickname "Yog", is signed "Melanie, Yioda, Jack & David – looking up… Yog, Lesley, Anselmo, Hippy, Mo & Meg – smiling down" and is accompanied by a childhood picture.
<
div id="bbccom_mpu_1_2_3″ class="bbccom_slot" mpu-ad" aria-hidden="true">