Wellwishers quickly identified the clothes worn by the princes fiance as the couple visited a London radio station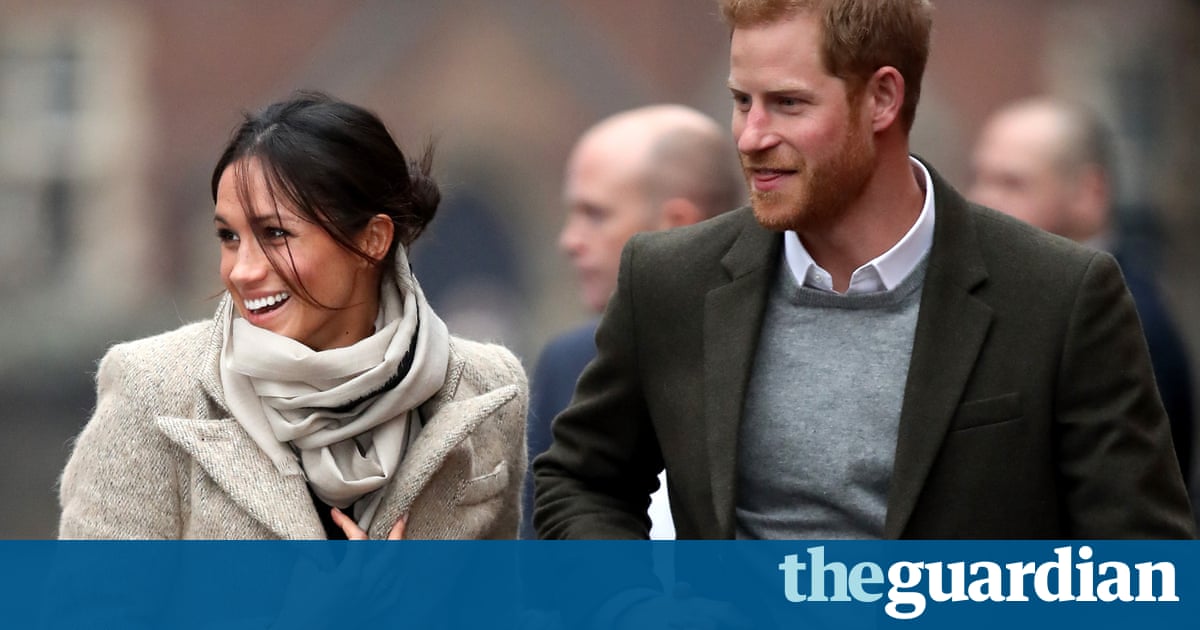 Meghan Markle signalled her clear intent to fully embrace Britishness by choosing to wear the high street brand M&S for her second official public engagement with Prince Harry when they dropped in to a south London community radio station.
The US former actor was cheered by hundreds who turned out in the January chill to see the couple at Reprezent 107.3FM in Brixton, which trains hundreds of young people every year in media and employment skills.
Their arrival was marked by an explosion of camera flashes from a large phalanx of photographers and TV cameras, as Markle, 36, smiled, waved, and blew a kiss to wellwishers outside Pop Brixton, a community project that houses independent local businesses, start-ups, new restaurants and the not-for-profit radio station in shipping containers.
On an impromptu walkabout later, she was showered with flowers and cards as she shook hands with the crowd.
Twitter users were swift to identify her 45 sweater as from British brand M&Ss Autograph collection, which Markle teamed with Burberry trousers, a coat by Smythe, and a scarf from Jigsaw.
Struggling high street giant Marks & Spencer was quick to react on Markles choice of knitwear, tweeting: #MagicandMarkle – Meghan wears our Autograph Bell Sleeve jumper on her trip to #Brixton.
During the visit, Harry practised a fist-bump handshake and the couple donned headphones as presenter Gloria Beyi, 17, was on air. I can see why your show is so popular. Youre so thoughtful and your approach is so engaging, Markle told Beyi. I must tune in.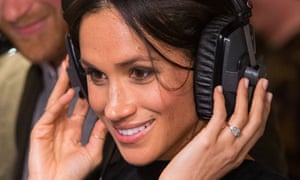 Read more: https://www.theguardian.com/uk-news/2018/jan/09/meghan-markle-chooses-ms-for-brixton-walkabout-with-harry