Three years into co-parenting, "Big Bang Theory" star Mayim Bialik has learned a lot about what it takes to raise healthy, happy kids after divorce.
In a refreshingly honest YouTube video, the 40-year-old actress talks about how she and ex Michael Stone have put aside their differences to raise their two sons, ages 7 and 10.
"Being divorced is not a fun way to raise kids," says Bialik, who split from Stone in November 2012 after nine years of marriage. "Things my ex did when we were married that annoyed me then, annoy me still."
So why put the effort in, she asks?
"Life is not a dress rehearsal," Bialik says. "My kids get one chance to be kids and this is their situation. I have to put them first because I'm their mom and he's their dad."
(Story continues under the photo.)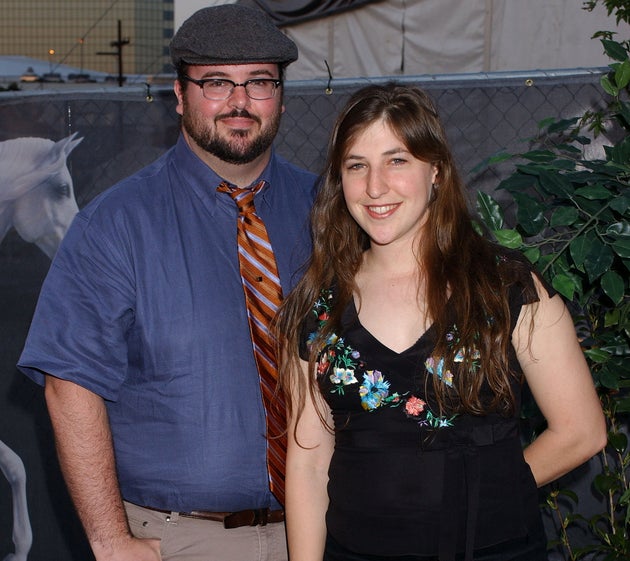 <
div class="content-list-component" text">
Bialik, who plays neurobiologist Amy Farrah Fowler on "The Big Bang Theory," also praises her ex for bearing so much responsibility for their kids.
"I'm a working mom and every night when I'm working, he's the one feeding them dinner, giving them a bath, reading them goodnight stories, tucking them in and making sure they sleep well," she says.
The mom of two adds: "The best thing I can do is be tremendously grateful for what a wonderful ex-husband I have and what a great dad he is and to continue to shatter the image of the perfect family I thought my intact family would be."
Well said. (Though we have to say: If getting divorced and co-parenting advice from "Blossom" doesn't make you feel old, we don't know what will.)
Watch the clip above for more real talk from Bialik.