<figure class="media-landscape" no-caption full-width lead">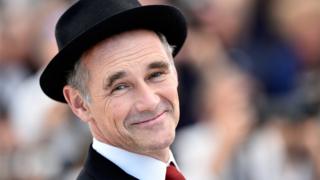 Image copyright Getty Images
Mark Rylance says he is unlikely to perform at the Royal Shakespeare Company unless it drops a sponsorship deal with BP.
Asked if he would work at the theatre, Rylance said "no, probably not".
The oil giant is not "behaving ethically given the dangerous increase of climate change", Rylance told BBC Radio 4's Broadcasting House.
BP says it is "proud to have supported UK arts and culture for over 50 years".
'Mixed economy'
But Rylance accused the oil giant of trying to present itself as a "society-loving organisation, which I don't think they are".
<div id="bbccom_mpu_1_2_3″ class="bbccom_slot" mpu-ad" aria-hidden="true">