The shock-rocker has not yet responded to allegations on Twitter by actor Charlyne Yi that he made inappropriate sexual and racial remarks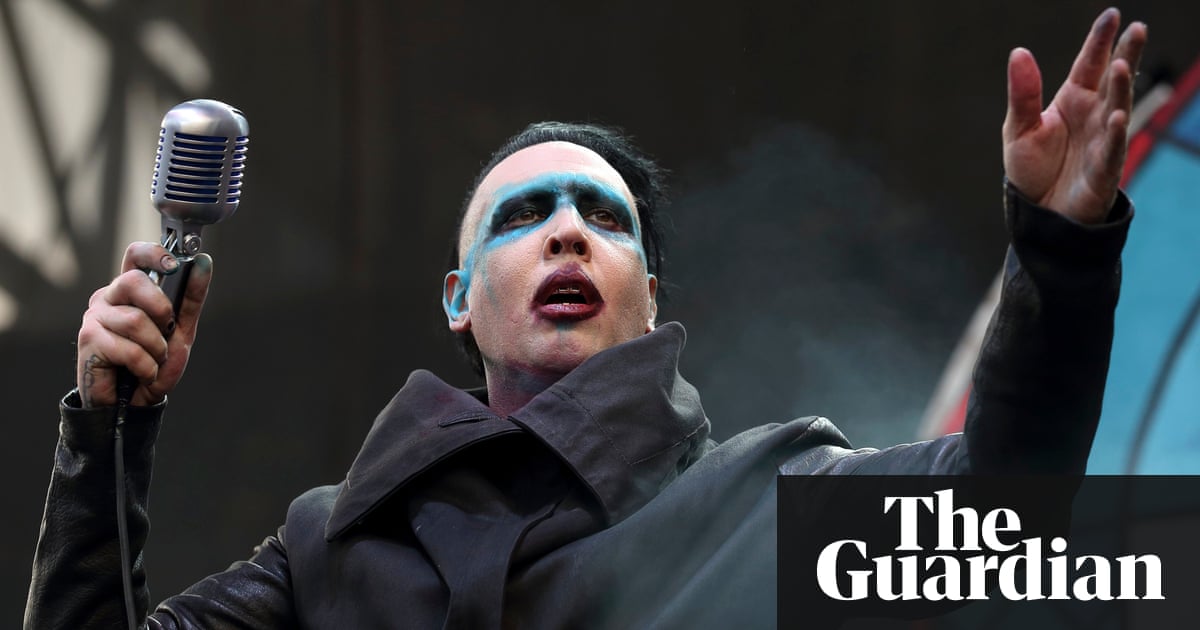 Actor Charlyne Yi has accused Marilyn Manson of making inappropriate sexual and racial remarks on the set of House, the medical drama starring Hugh Laurie that ended in 2012. On her now deleted Twitter account, Yi wrote: He came on set to visit because he was a huge fan of the show, and he harassed just about every woman, asking us if we were going to scissor, rhino & called me a China man.
She continued in a second tweet: Its so triggering to see people come up on the internet who have harassed you. And then when you talk about the incidents you become known as the person tied to the harasser. And thats just your name from now on. It almost overrides who you are.
Manson has not responded to Yis allegations. The musicians representatives told the Guardian that they would not be making a comment at this time.
Yi made the remarks following the latest reports of erratic behaviour by the 49-year-old shock-rocker. During a concert last week in Huntington, New York, Manson frequently turned his back on the audience and spent 10 minutes demanding that the crowd applaud him, according to multiple accounts by fans. By the end of the show, the audience was chanting: Refund! Refund! Refund! local paper Newsday reported.
The Huntington performance had been postponed from October 2017, after two large prop guns fell on Manson, breaking his leg.
The Ohio-born rock star has been in the news in the last few months. In October, his bands guitarist Scott Putesky, who performed as Daisy Berkowitz, died following treatment for colon cancer. The same month, Manson fired bassist Twiggy Ramirez after Ramirezs former girlfriend, Jack Off Jill musician Jessicka Addams, accused Ramirez of rape and abuse.
Ramirez subsequently issued a statement, reported by Rolling Stone, in which he said: I do not condone non-consensual sex of any kind.
Last November, Manson caused controversy during his first concert after breaking his leg, in San Bernardino, when he pretended to fire a fake semiautomatic rifle into the audience. Manson <a href="http://variety.com/2017/music/news/marilyn-manson-issues-statement-on-fake-assault-rifle-an-act-of-theater-in-an-attempt-to-make-a-statement-1202608324/" data-link-name="in" body link" class="u-underline">issued a statement about the incident, describing it as an act of theatre in an attempt to make a statement about how easily accessible semi-automatic weapons are and how seeing them has become normalised.
Read more: https://www.theguardian.com/music/2018/feb/20/marilyn-manson-accused-of-sexual-harassment-and-racist-remarks