The shooting of a black, gay councillor has dealt a new blow to communities oppressed by gangs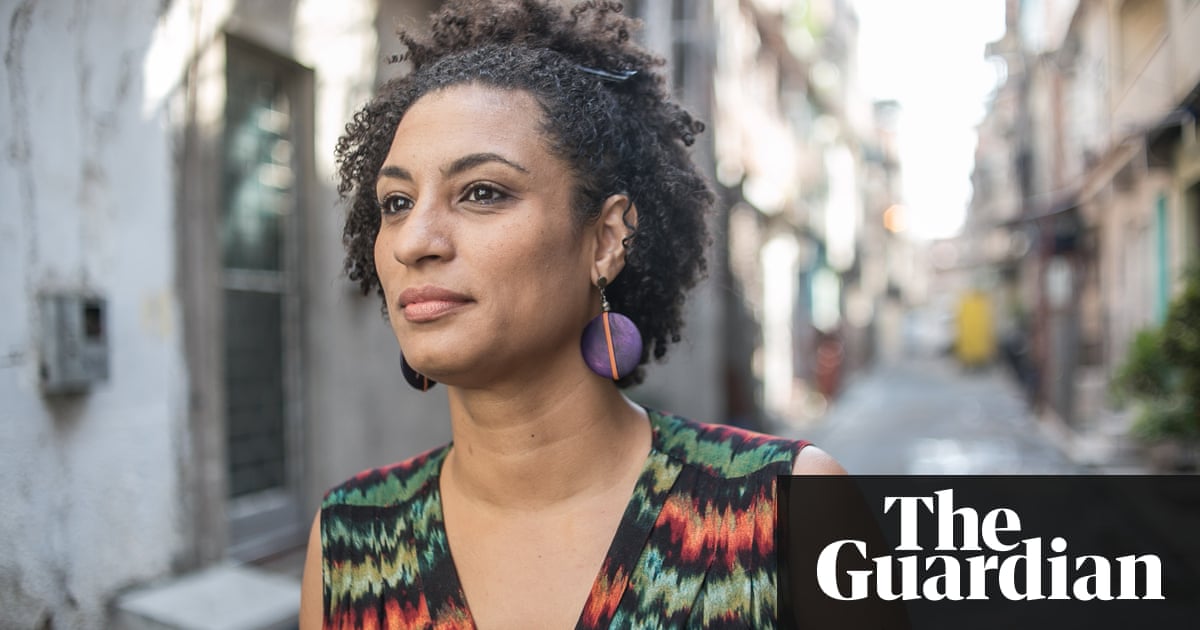 The morning after tens of thousands of people thronged streets across Brazil to express their anger over the murder of black, gay Rio councillor Marielle Franco, it was business as usual in the Mar favela where she grew up. Armed drug gang members openly patrolled behind a police base.
The favela is hidden from the roaring highway that connects the nearby international airport to Rios centre by an opaque plastic fence. Authorities call it an acoustic barrier. Local people scoff and say it is there to hide their ramshackle but vibrant community from tourists, noting that in front of the nearby new schools the fence is transparent. It is symptomatic of how Brazilian authorities see the favelas that house almost a quarter of Rios population: as places to be hidden, abandoned to gangs, and occasionally invaded by police in armoured cars who dont care who gets killed in the crossfire.
This is a feudal system. The state is not in charge here, said Alberto Aleixo, president of a local non-profit group called Mar Networks that offers culture and education.
Just yards from the locked back gates of the police barracks, a man in a baseball cap with a machine-gun slung around his neck rode past on a motorbike a footsoldier for the Red Command gang, which runs a drugs market in an alley near the favelas entrance. These guys are in charge here, said Aleixo.
Francos death last week at 38 a carefully targeted shooting by apparently professional killers sent shockwaves across the world and is forcing Brazilians to ask searching questions about their countrys inherent racism, violence and culture of impunity. European parliament deputies condemned the killing. Brazils prosecutor general, Raquel Dodge, called it an attack on democracy. The great Brazilian music star Caetano Veloso wrote a song for her.
Aleixo had known her for years, ever since they campaigned together against the Rio polices introduction of armoured vehicles in 2006. She always had an opinion, and a desire to find a solution, he said.
Read more: https://www.theguardian.com/world/2018/mar/18/marielle-franco-brazil-favelas-mourn-death-champion