From a bedsit in Leeds to a No 1 single… the Soft Cell singer on a parrot called Fruity and being hit on the head by a falling neon sign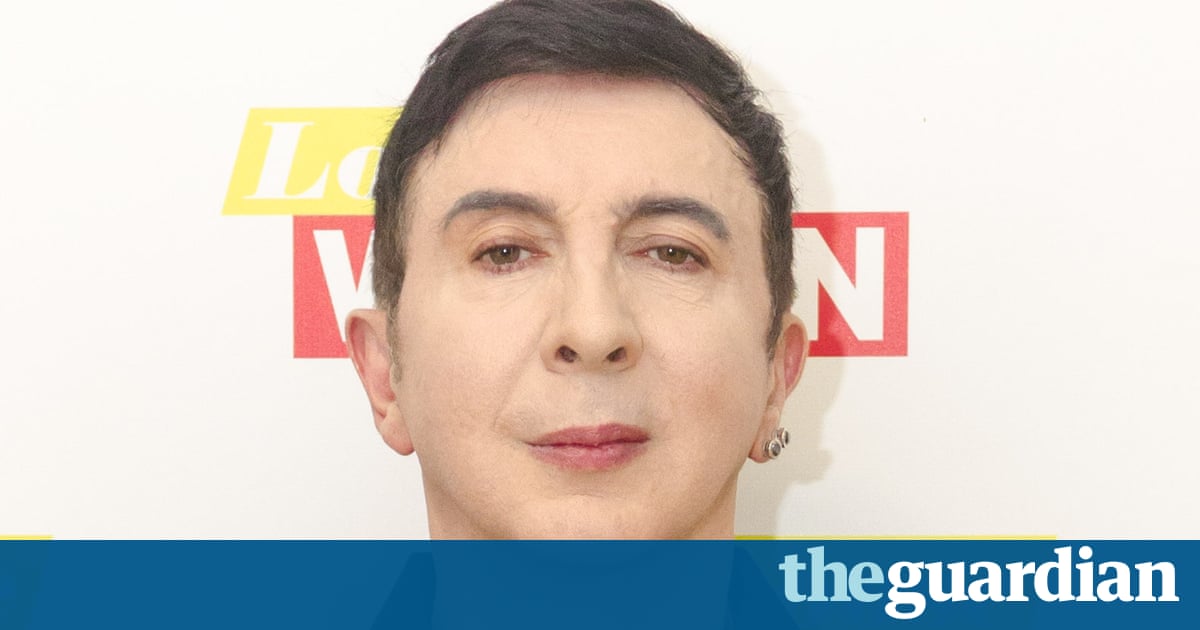 Born in Southport, , 60, formed SoftCell with David Ball in 1979. The duo recorded four albums; their No1single, Tainted Love, received a Brit award. His latest album is Shadows And Reflections and he iscurrently touring the UK. He livesalone in London.
When were you happiest?
In my first bedsit when I went to art college in Leeds. It was a hideous basement, but I loved the freedom.
What is your greatest fear?
Alzheimers, and losing my memory even more than I have done: since amotorcycle crash in 2004, my short-term memory has been terrible. And getting man boobs.
What is your earliest memory?
My grandfather carrying me on hisshoulders and singing Stranger In Paradise from Kismet.
Property aside, whats the most expensive thing youve bought?
A black Mercedes 500 coup in the mid-1980s. I thought it was one of the most beautiful things Id seen. (Ihad been clubbing the night before.) And I cant drive.
What is your most treasured possession?
My pets a parrot called Fruity, ajackdaw called Dawkins and apair of black diamond and white gold earrings that were given to me by Jethro Tulls Ian Anderson.
What would your super power be?
Knowing the answer to everything.
Who would play you in the film of your life?
My favourite actor, Ben Whishaw.
What is your favourite word?
Upgrade.
To whom would you most like to say sorry, and why?
To my first real boyfriend, for being so mean to him. But really I was just being mean tomyself.
Which book changed your life?
There are two: Our Lady Of The Flowers, by Jean Genet, and City Of Night, by John Rechy. They were wonderful adventures in a gay underworld I didnt know existed.
What did you want to be when you were growing up?
A vet, but then I discovered you needed qualifications.
What is the worst thing anyones said to you?
Your new single has stalled at 41. And also: You owe over 500,000 in tax.
What is your guiltiest pleasure?
The TV programme Cruising With Jane McDonald.
What do you owe your parents?
All my insecurities.
Who would you invite to your dream dinner party?
Nijinsky, pop manager Larry Parnes, Tallulah Bankhead, Lionel Bart, West End producer Binkie Beaumont. Entertainment would beprovided by Roco Jurado and Lola Flores, the two queens of Spanish song.
What is the worst job youve done?
In the school holidays, I worked at asoft drinks factory in Southport.
What has been your biggest disappointment?
Rolf Harris he let us all down.
When did you last cry, and why?
Yesterday: I went to see the film <a href="https://www.theguardian.com/film/2017/jan/22/gods-own-country-review-a-dales-answer-to-brokeback-thats-a-very-british-love-story" title="" data-link-name="in" body link" class="u-underline">Gods Own Country.
What is the closest youve come todeath?
The motorcycle crash, but also whena neon sign fell on my head inSoho in the 90s.
What single thing would improve the quality of your life?
New knees.
What do you consider your greatest achievement?
Still being here, aged 60. If I thought I was going to live this long, I would have taken better care of myself.
Read more: https://www.theguardian.com/lifeandstyle/2017/nov/04/marc-almond-q-and-a-interview