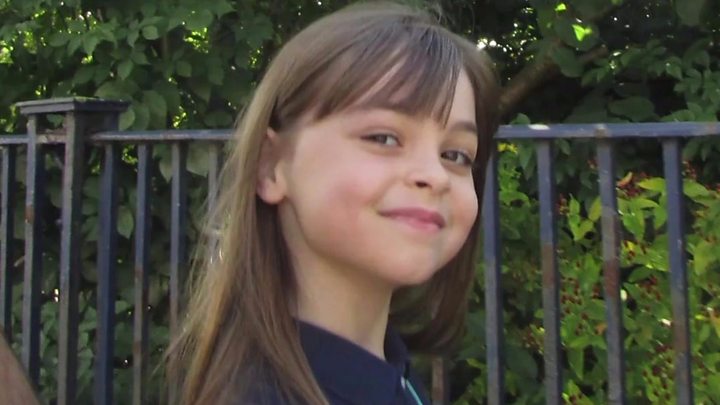 A funeral for the youngest victim of the Manchester bombing will take place at the city's cathedral later.
Saffie Roussos was among 22 people killed when Salman Abedi detonated a homemade device at an Ariana Grande concert in Manchester Arena on 22 May.
The eight-year-old from Lancashire had been at the venue with her mother Lisa and sister, Ashlee Bromwich, 26, who were both injured in the attack.
The service, at 13:45 BST, will be the last of the funerals for the victims.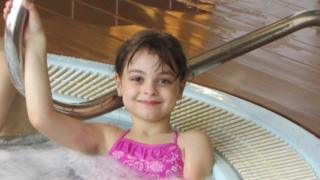 In an earlier interview with the BBC her father Andrew Roussos described her as "a joker" and "a huge character".
"She was just everything you could wish for in a little girl," he said.
"She loved dancing, music, gymnastics. If she wanted something, she would do it."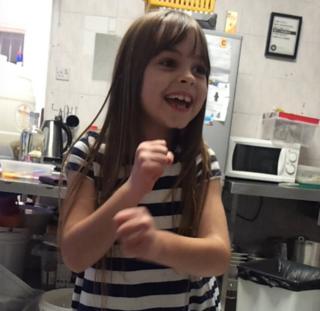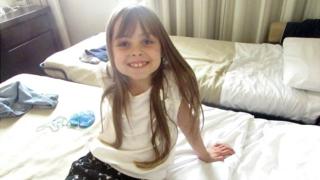 Saffie's mother has undergone multiple operations and was placed in an induced coma by doctors.
Upon waking, she instinctively knew her daughter had died, Mr Roussos explained.
"I was dreading it. She just looked at me and said 'she's gone isn't she?', and I said 'yeah'.
"She goes, 'I knew'."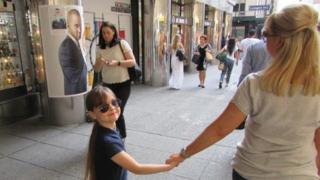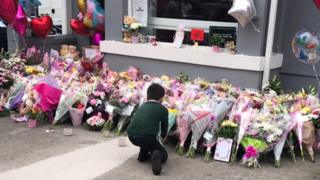 Twenty-one funerals have previously been held for the victims of the attack, several of them private.
The first was for 14-year-old Eilidh MacLeod in Barra, Scotland, on 5 June, and the most recent was for Kelly Brewster in Sheffield on 21 July.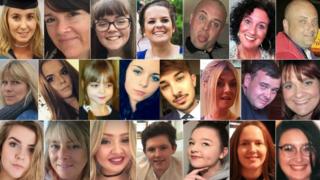 <figure class="media-landscape" no-caption body-width">

Read more: http://www.bbc.co.uk/news/uk-england-manchester-40715766