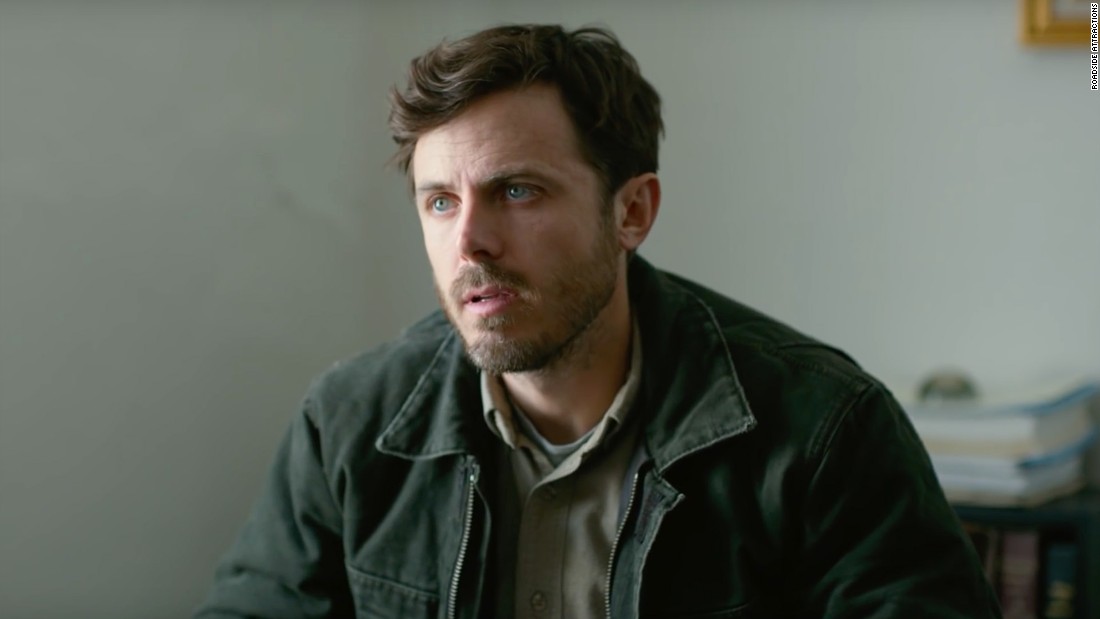 (CNN)Kenneth Lonergan has earned a reputation for finely drawn character studies, and the writer-director outdoes himself with "Manchester by the Sea." Featuring Casey Affleck in an Oscar-caliber performance, it's a deeply affecting little gem of a film, which should gently sweep filmgoers up in its melancholy tides.
This is a movie where knowing too much going in will only blunt the experience. So suffice it to say that Affleck's character, Lee Chandler, is sleepwalking his way through life as a custodian/handyman when we meet him, living on the outskirts of Boston.
His brother (Kyle Chandler), who had long suffered from heart disease, dies, forcing Lee to return to Manchester to see to his affairs. That also raises questions about what's going to happen to Lee's teenage nephew, Patrick ("Moonrise Kingdom's" Lucas Hedges, in an impressive performance), a popular kid with no desire to be uprooted from a life filled with hockey practice, girlfriends and trips aboard dad's fishing boat.
<
ul class="cn" cn-list-hierarchical-xs cn–idx-4 cn-zoneadcontainer">
Patrick's mother (Gretchen Mol) isn't in the picture, one of the subplots that Lonergan ("You Can Count on Me") gradually peels away through a series of flashbacks. And while the playwright-turned-director goes about setting up a major dilemma for Lee — who has good reasons for not wanting to go home again — he manages to plumb painful emotional threads while peppering the script with disarming humor.
Unlike so many conventional movies, "Manchester" (which is being released by Amazon Studios) doesn't rush its story or force sudden epiphanies on its characters. The story rather feels organic and believable from start to finish.
Affleck has been a lot more than just Ben's younger brother for some time, including a supporting Oscar nod for "The Assassination of Jesse James by the Coward Robert Ford." Nevertheless, this project (whose producers include Matt Damon) represents a step up in class that should put him in the thick of awards contention, even if his character says more with pained stares and random punches than he ever does with words.
The rest of the cast — which also includes Michelle Williams and Matthew Broderick — is uniformly strong, and Lonergan (directing his third film) conjures a strong sense of place in the seaside community — one where people live and die, but relatively few actually leave.
Tonally, this is an art-house offering, pure and simple — just one so artfully told that, like this year's "Moonlight," it could have opportunities to cast its net a bit wider than those narrow quadrants.
Amazon is still finding its way in entertainment, but the company has clearly put a considerable premium on prestige, both in its TV series and movies. If wading knee-deep into the movie awards season is intended to further burnish its credentials, then "Manchester by the Sea" delivers.
"Manchester by the Sea" opens November 18. It's rated R.
Read more: http://www.cnn.com/2016/11/17/entertainment/manchester-by-the-sea-review/index.html