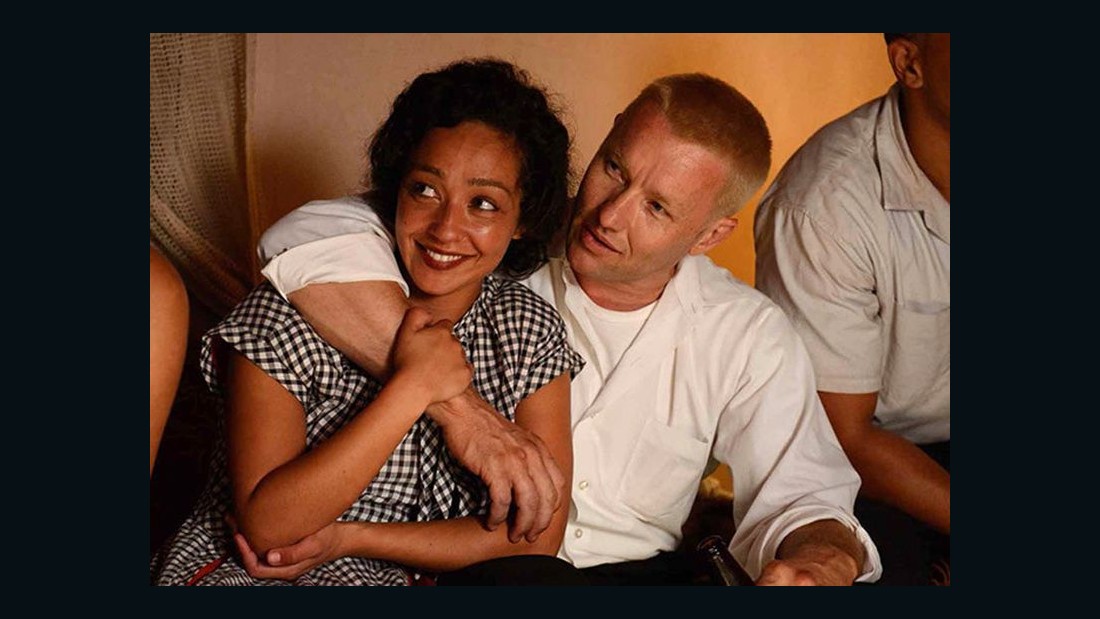 (CNN)When "Loving" director Jeff Nichols was sent a documentary about Richard and Mildred Loving, it upset him that he hadn't known their story.
"I grew up in Arkansas," he told CNN. "I went to Little Rock Central High, site of the desegregation crisis in 1957. I graduated in '97 and I didn't know about this. Why didn't I know about this? This should be a foundational part of our American history."
<
ul class="cn" cn-list-hierarchical-xs cn–idx-4 cn-zoneadcontainer">
His film will likely help more people know the Lovings.
"Loving," which opens this week, tells the story of the couple whose interracial marriage in 1958 led to a landmark Supreme Court case and the abolition of anti-marriage laws based on race.
The film is already generating Oscar buzz for its stars Ruth Negga and Joel Edgerton.
The project became deeply personal for them both.
Edgerton hails the couple as "super heroes" who wanted only to live their lives. In a recent interview with CNN, the actor said it was a "gift" to shoot the film in Virginia where the Loving's story unfolded — including the jail where they were held when their love broke the law.
Edgerton called the speculation about potential award accolades for the film "flattering."
"It just reminds us that — as a group — we did a good job on a story that's worth telling," he said.
Edgerton hopes "Loving" will help audiences know the couple's significant contribution toward advancing civil rights.
"As much as other civil rights changes in this country were marked by great riots or violence, this is just as oppressive when you think it took a couple nine years to be recognized under the law as man and wife," Edgerton said.
Negga called "Loving" one of the most beautiful projects she's ever worked on — with the movie's timeless themes of love, tolerance and justice.
"When audiences come out of this film, you can see that they've been touched by this couple," the actress told CNN. "By their radiance, by their goodness, and by their kindness and I think that's what we need more of at the moment."
Negga said the message of "Loving" is our commonality.
"We've been wasting hundreds of years thinking we are so different," she said. "We're not."
Read more: http://www.cnn.com/2016/11/03/entertainment/loving-stars-director/index.html