It was Liberaces favorite LP and gained a cult following, but the collection of love songs was released at a time when those behind it had to stay in the shadows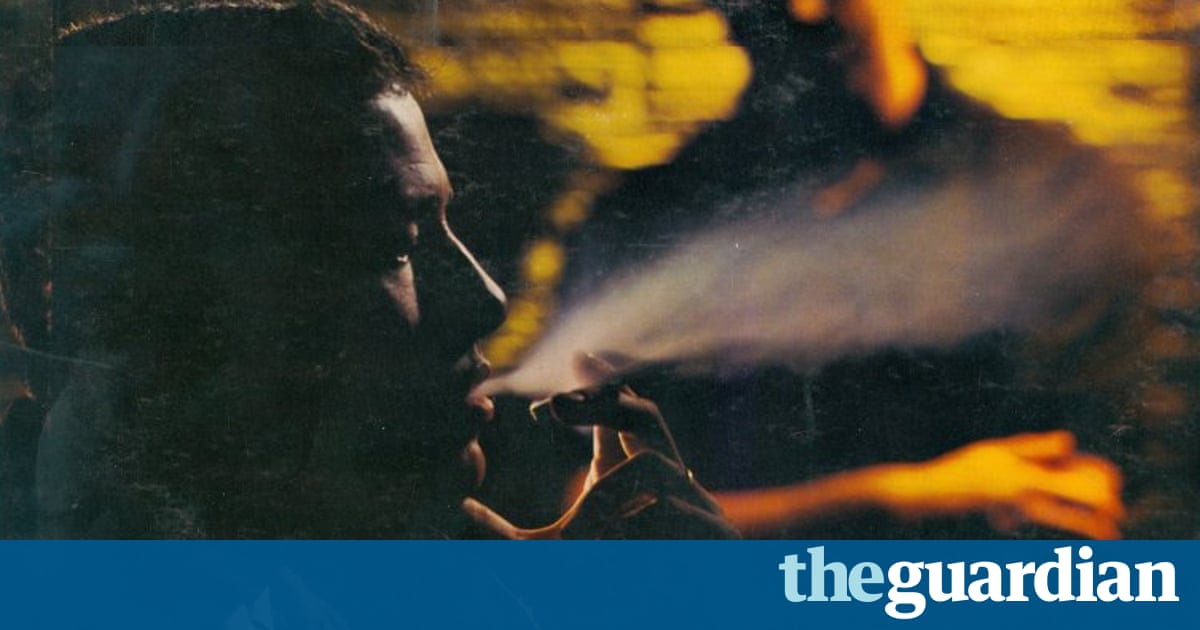 More than 50 years ago, an album appeared that let the love that dare not speak its name sing out loud. The man who voiced the male-to-male love songs contained on the album wasnt identified on the cover. Neither were the musicians who played on it, the man who produced the music, nor the two male figures who lurked in the dark shadows that enveloped the cover. The disc, titled Love Is a Drag in 1962, featured a sincere crooner interpreting American standards previously recorded only by women, like My Man, The Man I Love and Mad About The Boy.
At a time when gay people were deep in the closet, here was an album for them, said JD Doyle, a record archivist. There was nothing to compare with it.
There was also no information about it at least not until recently. For decades, Love Is a Drag was listed in various cult publications aimed at collectors. But those listings never gave credit to the singer or included an original release date for the disc. Doyle, a collector of records relevant to LGBT history, first saw mentions of the mysterious album back in the 90s and became intrigued. He believes its the first full-length recording of male-to-male love songs. In 2004, Doyle started playing cuts from the album on a monthly Public Radio segment he hosted in Houston titled Queer Music Heritage. His dream? To finally discover the odd discs backstory. A Eureka! moment arrived in 2012 when the albums producer, Murray Garrett, emailed him after discovering that Doyle had written about the music on his website. Murray was in his late 80s then and he was looking back at his life, Doyle said. To have him email me was like the Holy Grail knocking at my door.
Garrett agreed to an interview with Doyle, which the radio host then archived on his site. Several years later, the history-minded label Sundazed got wind of the interview and contacted Doyle, leading to this months rerelease of Love Is a Drag. Interestingly, it arrives just as a greater number of LGBT artists are doing more than simply announcing their identity in public or in their songs the norm of the last few decades. More recently, young artists such as Frank Ocean, John Grant, Olly Alexander, Mary Lambert and Troye Sivan have been singing love songs which use the proper pronoun for the object of their desire a rarity until now.
That this shift took over half a century to become common highlights the radical nature of the original Love album. To make the disc even more unusual, every person involved with it was actually straight.
The idea which led to the album dates back to a night in 1946 when Garrett a prominent celebrity photographer for Life magazine was taken by a friend to a bar in Greenwich Village. A handsome young man came out on the clubs stage and started to sing standards normally performed by a woman to a man. Garrett was confused until his friend informed him that they were in a gay bar. The naive, but unfazed, photographer later told Doyle he was so impressed by the quality of the music that the night stayed in his mind for years and years.
Flash forward to the early 60s: a friend of Garretts was starting a record company in Hollywood and asked the photographer if he had any ideas for projects that would make a splash. Garrett thought a man singing love songs to another man would more than fit the bill. To find a singer, Garrett turned to his photography partner, Gene Howard, who had earlier performed with Stan Kentons band. The singer told him he had two daughters and a wife to consider, not to mention a career. According to Doyle, Howards wife asked just one question about the project: Is it going to be done with dignity?
This isnt a comedy album, Garrett told her.