Lou Pearlman, the music producer who created The Backstreet Boys and *NSYNC, has died at the age of 62, according to the Federal Bureau of Prisons.
A cause of death was not listed on the bureau's website but, according to People, Pearlman died in prison on Friday from an undisclosed illness; he was serving a 25-year sentence.
Pearlman, who earned the nickname "Big Poppa," was one of the most successful producers of the 1990s, known for creating bands such as The Backstreet Boys, *NSYNC, LFO and O-Town. Pearlman managed the bands under his own record label, Trans Continental Records.
In 1998, Pearlman's business practices came into question when the Backstreet Boys filed a lawsuit against the producer over an unfair contract. People reports that, according to court documents, the band claims to have received just $300,000 while Pearlman somehow earned millions. *NSYNC filed their own lawsuit against Pearlman in 1999, after dealing with similar monetary issues, and in 2002, Aaron Carter also sued the producer.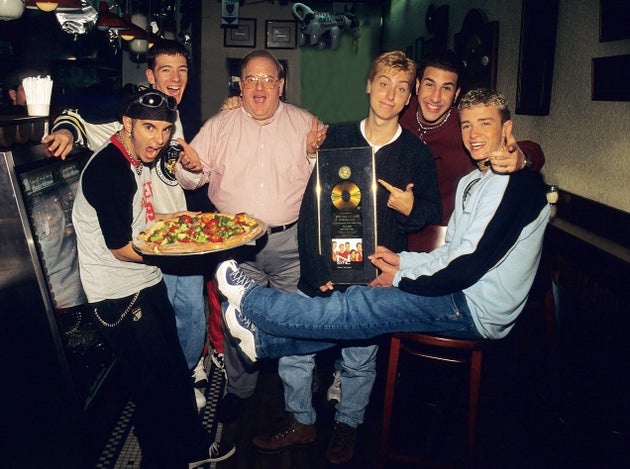 In 2006, it was discovered that Pearlman's crooked money dealings went beyond his boyband empire. Investigators learned that Pearlman had been part of a massive Ponzi scheme and had
swindled investors out of more than $300 million
.
In 2008, he was convicted of fraud, money laundering and conspiracy. He pleaded guilty to the charges and was sentenced to 25 years in federal prison. The judge told Pearlman he could reduce his sentence if he repaid the people he cheated, but he never paid, People reports.
Pearlman was also plagued by allegations of molestation, after accusations were published in a 2007 Vanity Fair article titled "Mad About The Boys."
In 2014, Lance Bass told The Hollywood Reporter that he would "hear things" about Pearlman.
"He would always have young boy limo drivers for Trans Continental Records; those limo drivers would always be put into different boy bands," he said. "I'd hear rumors that he would molest the boys before they would even get into the groups. I don't know how much of that is true, but to me, where there's smoke, there's fire."
Upon hearing the news of Pearlman's death on the weekend, *NSYNC members Bass, Justin Timberlake and Chris Kirkpatrick paid their respects on Twitter.
"He might not have been a stand up businessman, but I wouldn't be doing what I love today wout his influence," Bass wrote.
Read more: http://www.huffingtonpost.com/entry/lou-pearlman-dead-dies_us_57b9baf3e4b03d513688ebec?section=&