Electric atmosphere as Valery Gergiev conducts Funeral Song at Maryinsky concert hall in St Petersburg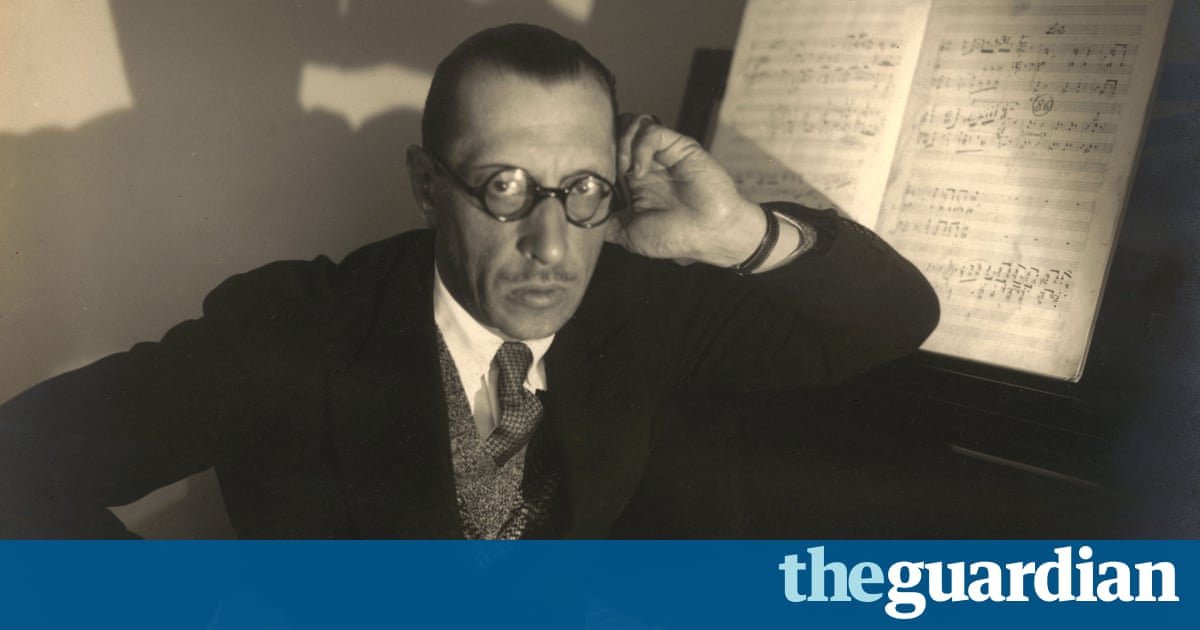 Igor Stravinskys Funeral Song for orchestra has had to wait almost 108 years for a second performance. But the work has at last made it after the lost materials resurfaced in a St Petersburg Conservatoire house move last year, chiefly thanks to the tireless exertions of one of the Conservatoire professors, Natalya Braginskaya.
After protracted haggling over rights between the Conservatoire, the Stravinsky estate and his publisher, Boosey and Hawkes, a score was finally put together from the recovered orchestral parts. On Friday, Valery Gergiev conducted the first performance since January 1909, in a late-night concert in the Maryinsky concert hall here in St Petersburg.

Stravinsky composed the piece as a memorial to his teacher Nikolay Rimsky-Korsakov, who died in June 1908. Getting it played in the narrow, status-conscious musical world of tsarist Petersburg cost him almost as much emotional effort as it has cost to get it replayed now. His career was in the balance. He was a private Rimsky pupil, not in the Conservatoire swim; relatively untaught, insecure. He had two brilliant orchestral scherzos up his sleeve, but no performances planned. No wonder he was desperate to have his Funeral Song included among the tributes to the great panjandrum of St Petersburg musical life.

The fascination with this missing music has always been the question of how he got from those sparky but rather conventional scherzos to the amazing ballet scores he wrote for Diaghilev hardly any time afterwards: The Firebird, Petrushka, The Rite of Spring. Well now we know or rather, we know that we still dont know.
In a positively electric atmosphere in this superb modern hall just round the corner from the apartment where Stravinsky composed the piece, we heard a twelve-minute orchestral movement of extraordinary emotional power, but curiously few recognisably Stravinskian features: some sinister string scrubbings and wind chords such as we were about to hear again in The Firebird, which followed in the programme; a certain obsession with fragments of melody repeated over and over; a general sureness of effect and touch, in music much slower than anything hed written before.
But there were also directions he never followed up. Above all Wagner, a composer he later pretended to detest, but we already knew that was a lie and this music proves it once and for all. And naturally his teacher Rimsky-Korsakov, whom he had to struggle to shake off later.
But none of this mattered on Friday. The Russian audience, deprived of their greatest composer for so many Soviet years, were rightly thrilled that a substantial piece of his had turned up on their home ground and that they were the first to play it and hear it. The applause as Gergiev held up the score was thunderous, and whatever scholars make of the work in due course, it deserved every minute of it. Stravinsky remembered Funeral Song as one of his best early pieces (though he forgot nearly everything else about it) and he was right. But we still dont know by what miracle he got from those scherzos via this Funeral Song to The Rite of Spring in four short years.
Read more: https://www.theguardian.com/music/2016/dec/03/stravinsky-funeral-song-valery-gergiev-maryinsky-st-petersburg