Nestled away in untrendy Pasadena, an avant-garde group lay the foundation for noise music, and influenced everyone from Sonic Youth to Throbbing Gristle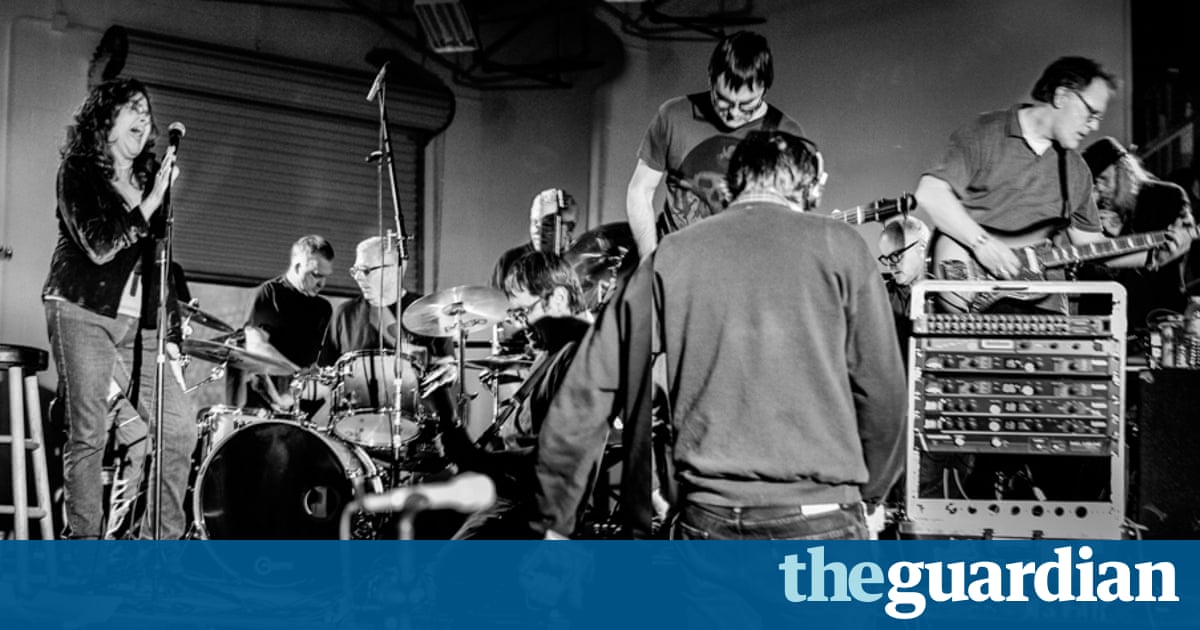 We were artists using sound as our medium, trying to find a different approach by letting go of the musician part, wrote Rick Potts in his first-person history of the Los Angeles Free Music Society. Formed in the early 70s in the un-hip enclaves around Pasadena, the LAFMS was a loose collective of individuals who banded together to push the boundaries of sound, noise, music and art. To accomplish these goals, they used an unorthodox array of electronic and analog tools: tape loops, kids musical toys, homemade instruments and industrial objects. As founding member Tom Recchion notes: I always felt like Evel Knievel. I could jump off any building and try to test something out.
Over the past four decades, the society has swelled from its original 12 or so core members to include dozens of bands, collaborators and associates, all the while eluding mainstream popularity, even awareness. A new 13 LP box set release by Box Editions eschews a comprehensive approach, instead endeavoring to capture a snapshot of the collective, in a sense memorializing an unwieldy phenomenon that was never meant to be static.
There was a paradigm shift of some sort where there was all this experimental activity happening around the planet, recalled founding member Fredrik Nilsen when asked about the origins of the LAFMS. But in LA, we were so isolated. It wasnt like there was a support system like in Europe or London, or NY. We were kind of off on our own. Although a few sonic innovators spent time in LA, like John Cage in his youth or Harry Partch in his last decade, it had nothing like New Yorks avant-garde legacy, which boasted such seminal figures as Morton Feldman, David Tudor, Philip Glass and La Monte Young.This isolation would prove liberating, allowing the young musicians and artists who formed the core of the group the freedom to explore without preconceived boundaries.
Potts was still in his teens when he met Chip Chapman, another founding member. The first day of high school, we were in this instruments class, and he said he wanted to play the electronic music synthesizer, Potts recalled. Everybody laughed, but by the end of the year, he had figured out how to get the school to buy an Arp Odyssey, and an Echoplex. Meanwhile, hed borrowed gear, made some tapes and got into Cal Arts.
Using the electronic music studios at Cal Arts, Chapman, Potts and his brothers Joe and Tom, would experiment using a wide variety of what could generously be called instruments, including a three-string Japanese guitar with custom, scraped-off failed epoxy resin finish, his dads duck call and a toy violin.
Although other music students at the art school were also pushing into new sonic territories, they werent terribly receptive to Chapmans and Pottss abrasive experiments. The serious electronic music majors hated it because they were sort of inventing ambient music at the time. Our stuff was way too bombastic, Potts says. In the middle of a school concert, a fellow student got up and turned off their tape.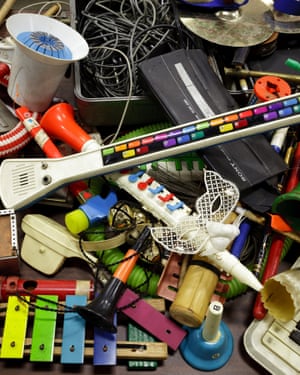 Read more: https://www.theguardian.com/music/2016/nov/30/los-angeles-free-music-society-experimental-noise-music