After decades of hustle, the charm, uniqueness, nerve and talent of Americas best reality show host has been recognized by the mainstream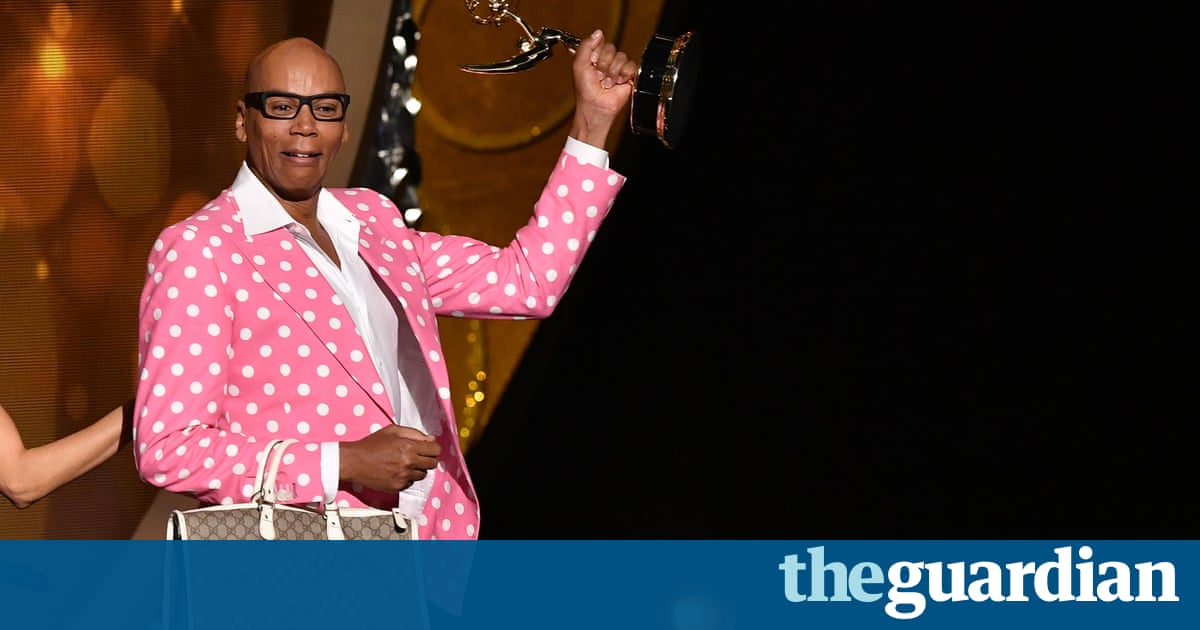 Everybody within the sound of my voice is in drag, right now, whether you know it or not, Emmy winner RuPaul Charles told reporters after his Sunday night win for best reality show host at the Creative Emmys.
The uninitiated probably didnt know that he was referring to one of his (many) aphorisms: in this case, the oft-spoken observation that Were all born naked but the rest is drag. Its also a line in entertainer RuPauls single Born Naked which, as he would say, is available on iTunes that served as the final challenge for the top three contestants on season seven of RuPauls Drag Race.
You cant, as RuPaul said in 1984, spread the RuPaul message to the world unless youre willing to create a few synergies.