Pet owners warned as widespread series of mutilations continues across London region, with foxes, rabbits and birds found killed in similar fashion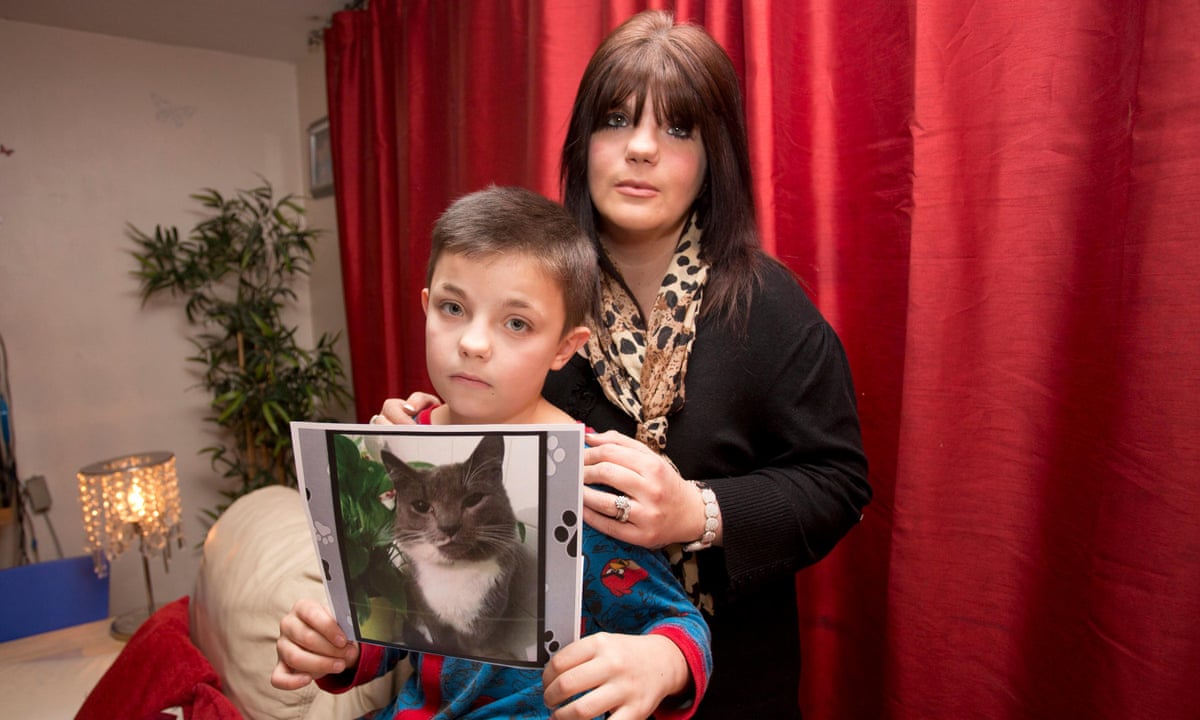 The death toll shows no sign of abating. A fortnight ago a decapitated cat was found in Archway, north London. Last Monday another was discovered in Guildford, Surrey. Then a body turned up on Thursday in Orpington, Kent.
In March dead cats were found in the London districts of Richmond, Tottenham and Streatham.
All appear to be linked to a wave of mutilations carried out by the same person according to Snarl, South Norwood Animal Rescue and Liberty, a small charity that has been collecting information on the dead cats for the last seven months.
Originally it was thought that whoever was behind the killings was operating almost exclusively in the Croydon area. Then, <a href="http://www.theguardian.com/uk-news/2016/feb/15/south-london-residents-work-with-police-to-find-serial-animal-killer" title="" data-link-name="in" body link" data-component="in-body-link" class="u-underline">as news of the macabre findings spread, and bodies turned up around London and beyond, Snarl urged the media to drop the Croydon cat killer label.
People still think its only happening in Croydon and its not, said Snarls founder, Boudicca Rising. Weve had attacks from Luton all the way down to Surrey across to Farnborough, Richmond, Finchley, Stepney basically pretty much within the M25 and outside of it. People said they would have kept their cats indoors if they had known it went beyond Croydon.
The Croydon cat killer label was doubly misleading. Foxes, rabbits and birds have also been found mutilated and killed in similar fashion.
Rising believes the killings are the work of the same person. Weve got so used to seeing the injuries now that we rarely make a mistake. They are mostly bodies with the heads, or heads and tails, removed.
What is not clear is whether the perpetrator is becoming more prolific or whether people are more inclined to report finding a dead animal now.
Snarl claims it is aware of around 50 cases in the last two to three years that have the same hallmarks of the current mutilations. In addition, its vets have examined eight cats that had been mutilated and are in the process of conducting post-mortems on a further 12. It is also combing through reports of 80 to 100 other reports of animal deaths that it suspects may be linked.
Separately, the RSPCA has 20 cases of its own that have been investigated by its vets. The society believes that in each case the cause of death was blunt force trauma, likely consistent with being hit by a moving vehicle.
It said: Examination of the bodies we have received showed that the heads and tails appear to have been removed by a human. A dedicated team is continuing to work closely with the police and looking into all evidence to see if there is deliberate cruelty involved.
Rising is convinced that the animals were killed before being dismembered, perhaps by being thrown against a wall. In some cases it appears the perpetrator used bait to lure the animal.
Until the body count stops rising, Snarl says anyone who finds a dead cat should call the charity immediately and urges owners to keep their pet indoors overnight.
Read more: http://www.theguardian.com/uk-news/2016/apr/23/croydon-cat-killer-mystery-100-animal-deaths