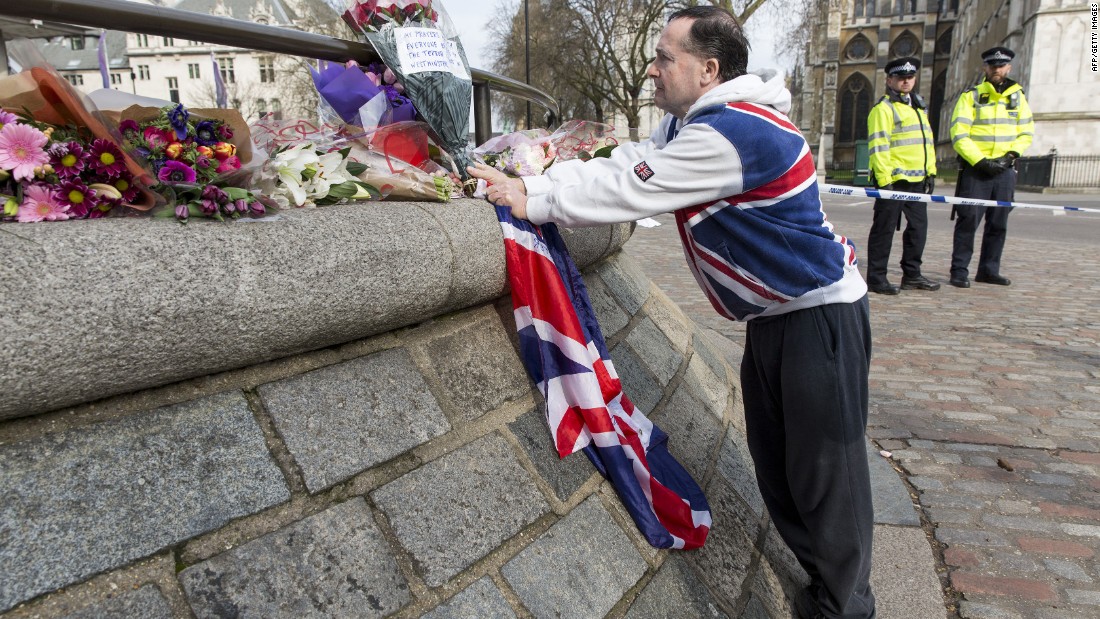 (CNN)Investigators do not currently see a direct ISIS hand in last week's attack in London, a British counterterrorism official told CNN on Saturday.
Khalid Masood was active on the encryption messaging service WhatsApp two minutes before he started his attack Wednesday on Westminster Bridge, but no evidence has emerged to show he was communicating with ISIS at any point, the official told CNN.
But investigators currently believe Masood was more likely inspired by ISIS rather than directed by the terrorist group, the official told CNN.
A factor in this early assessment, the official said, is that ISIS has not posted a video showing a pledge of allegiance from the attacker. In contrast,
ISIS posted a video from the Berlin truck attack suspect
shortly after Italian police killed him near Milan, the official said.
British officials suspect ISIS likely claimed credit for the London attack after learning about it in the news.
The official cautioned that much is still unknown about the case and new information may change investigators' understanding of it.
Investigators are still assessing whether the attacker plotted alone or acted as part of a broader conspiracy. They're continuing to probe his contacts in radical circles in Birmingham, Luton and London, the official told CNN.
Two released, one still in custody
A 12th arrest was made Sunday in the investigation of the attack, in which Masood ran over pedestrians on Westminster Bridge and then crashed in front of the Houses of Parliament, where he stabbed an officer to death.
A 30-year-old man was arrested at an address in Birmingham "on suspicion of preparation of terrorist acts, Metropolitan Police said. The statement said he was detained under TACT, Terrorism Act 2000, and remains in police custody.
A 58-year-old man who was arrested Thursday in Birmingham also remains in custody.
Two people were released Saturday "with no further action," London's Metropolitan Police said. They were a man, 27, arrested in Birmingham and a woman, 39, arrested in east London.
A woman, 32, arrested in Manchester is out on bail pending further inquiries.
The other seven arrested in connection with the attack were all released "with no further action."
All but one of those were detained on suspicion of preparation of terrorist acts.
82 seconds that will last 'forever'
Saturday, authorities released a timeline of the attack, saying it lasted 82 seconds and started at 2:40 p.m. local time when the car Masood was driving over Westminster Bridge first mounted the sidewalk.
The car continued along the footpath and the road before crashing into the perimeter fence of the Palace of Westminster, the statement from the London Metropolitan Police said. Masood left the vehicle and was shot by a police officer.
"Whilst the attack lasted only 82 seconds it will remain in the memories of many forever," said Deputy Assistant Commissioner Neil Basu, who is the senior national coordinator for UK Counter Terrorism Policing.
Police also issued a statement from the family of police officer Keith Palmer, one of the four people killed in the attack.
They thanked people who have supported them and said, "We care about him being remembered for his selfless bravery and loving nature. We miss him so much, but we are also incredibly proud of Keith."
Investigation underway
Friday, Britain's most senior counterterrorism police officer, Mark Rowley, said authorities are working to establish whether Masood, 52, "acted totally alone inspired by terrorist propaganda or, if others have encouraged, supported or directed him."
Rowley said 16 searches at various locations have finished but that five others were ongoing.Officers have seized 2,700 items, including "massive amounts" of computer data, and have had contact with 3,500 witnesses to the attack, many of them of different nationalities, he added.
Authorities are investigating how the perpetrator, who used multiple aliases, became radicalized. He was born Adrian Russell Ajao but also used the name Adrian Elms, police said Friday.
Rowley said: "Clearly that's the main line of our investigation — is what led him to be radicalized. Was it through influences in a community, influences from overseas or through online propaganda?"
He appealed for anyone who knew Masood well or was aware of his recent movements to get in touch with authorities.
Born in Kent, Masood had previous convictions, including some for violent offenses, but none for terrorism, police said. His most recent conviction was in 2003 for possession of a knife.
The Royal Embassy of Saudi Arabia issued a statement Saturday saying Masood visited Saudi Arabia from November 2005 to November 2006 and from April 2008 to April 2009, when he worked as an English teacher. He also obtained a visa and visited Saudi Arabia from March 3 to 8, 2015, the statement said.
He wasn't on the radar of security services, the statement said.
Masood didn't teach in any English-language school in the UK, Britain's Department for Education previously said, citing its records. His criminal record would have prevented him for passing the necessary checks to become a qualified teacher.
Queen bestows honors
Meanwhile, Queen Elizabeth II honored two members of the UK Parliament for their heroics in the aftermath of the attack, Downing Street announced Friday.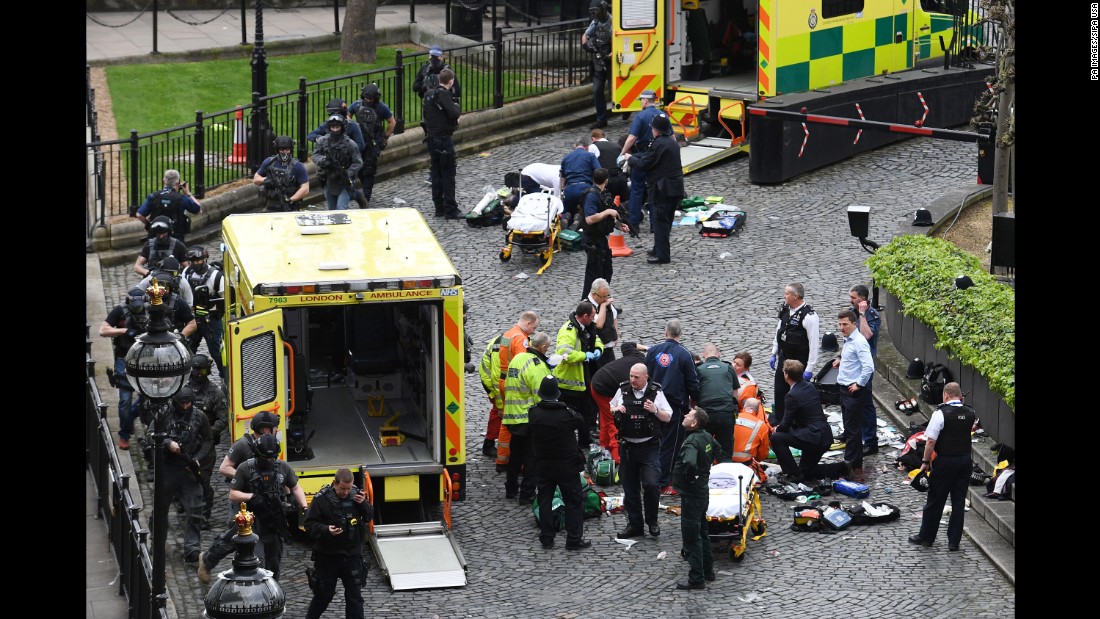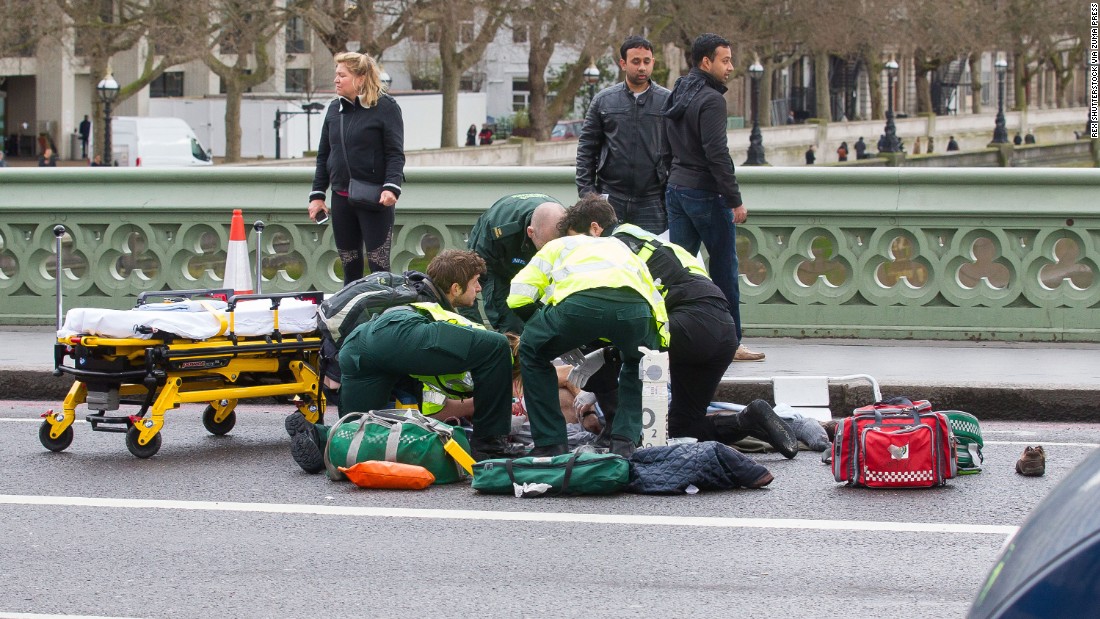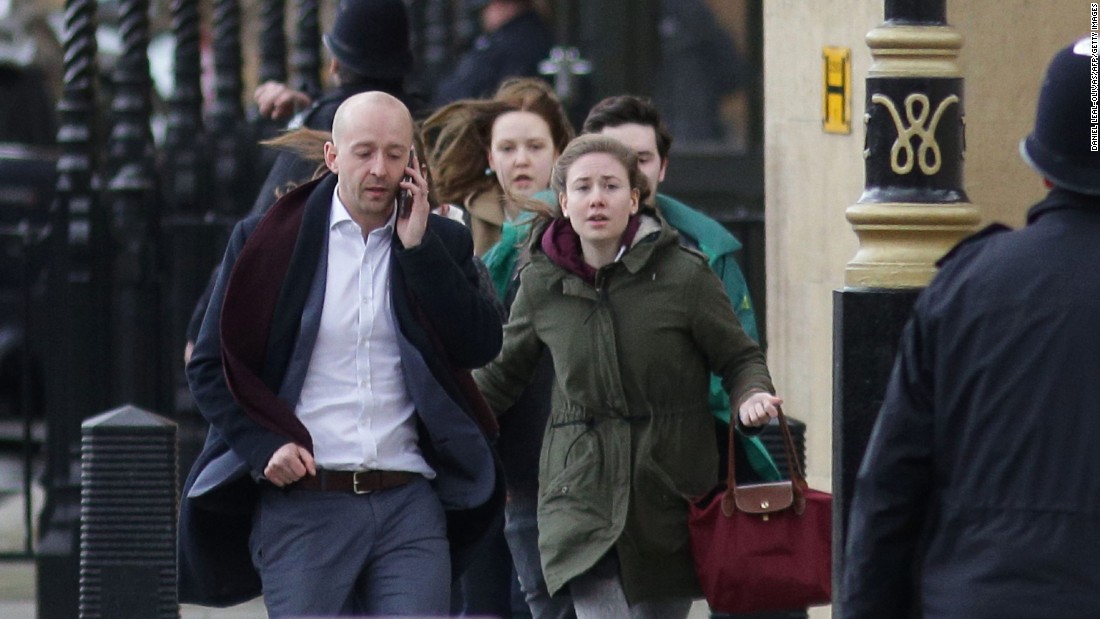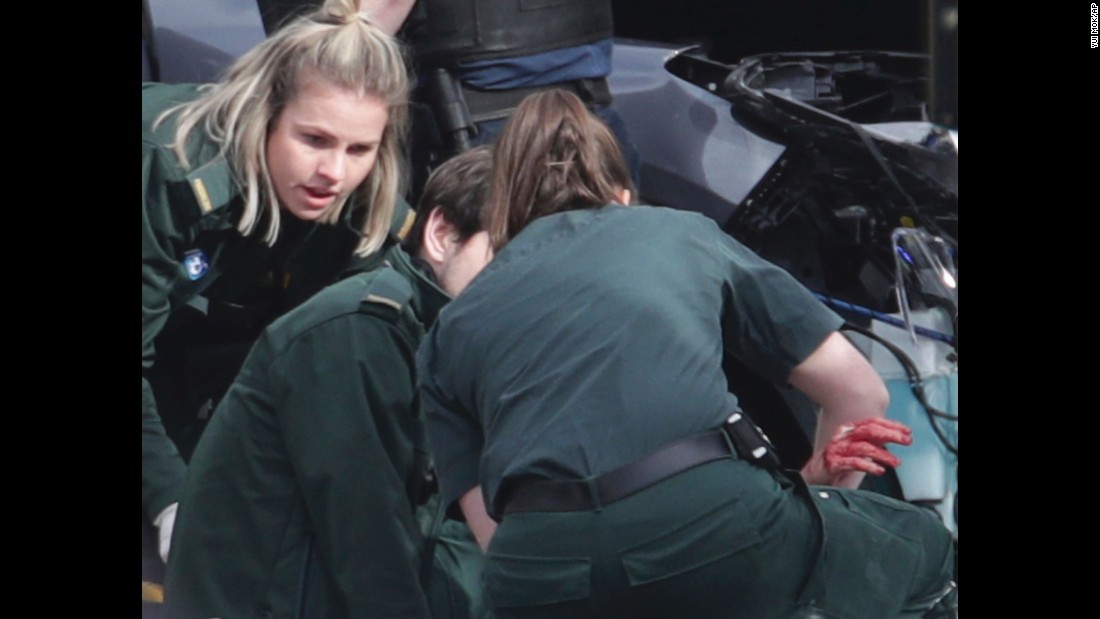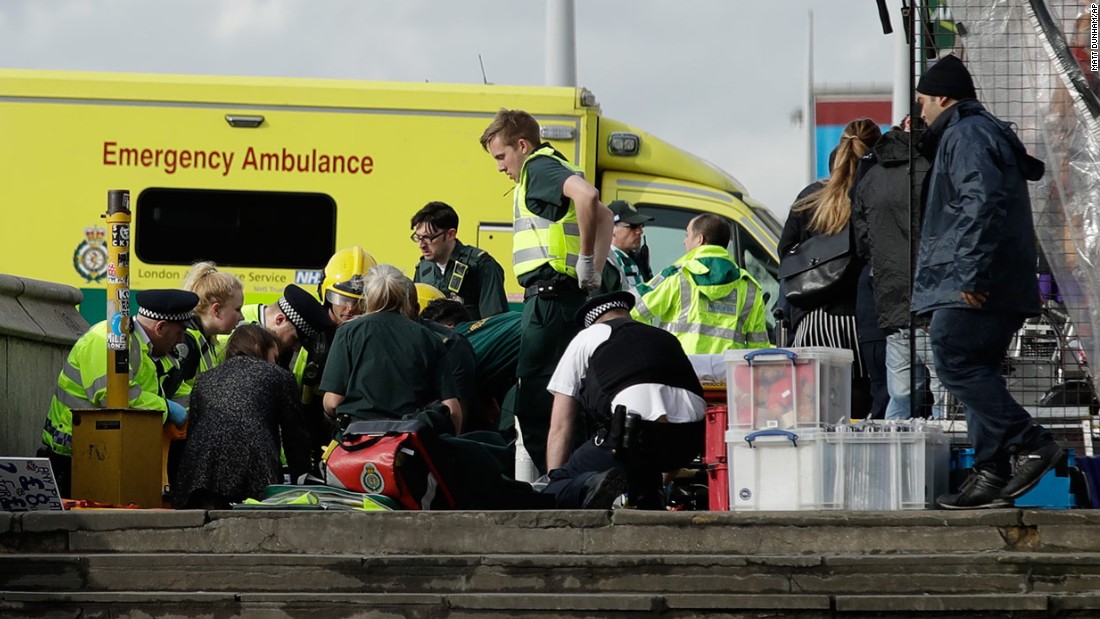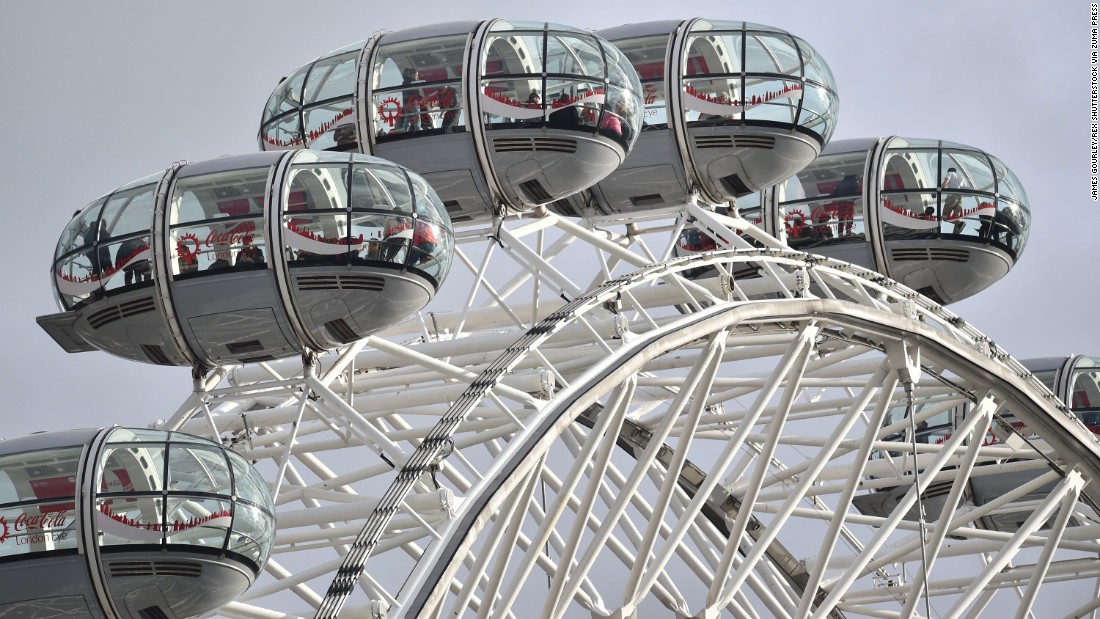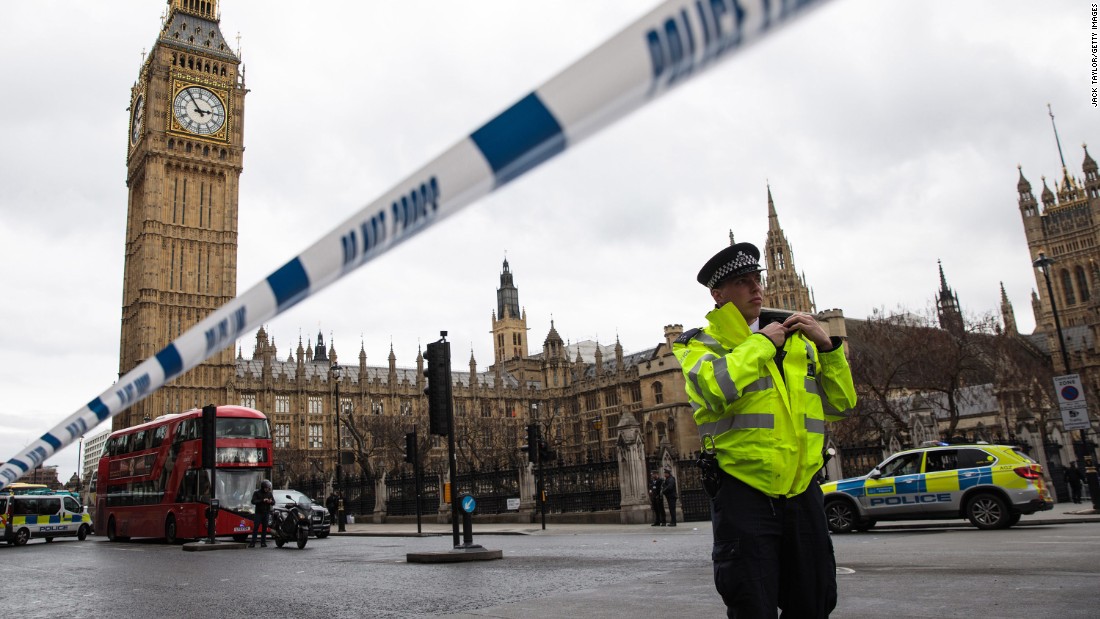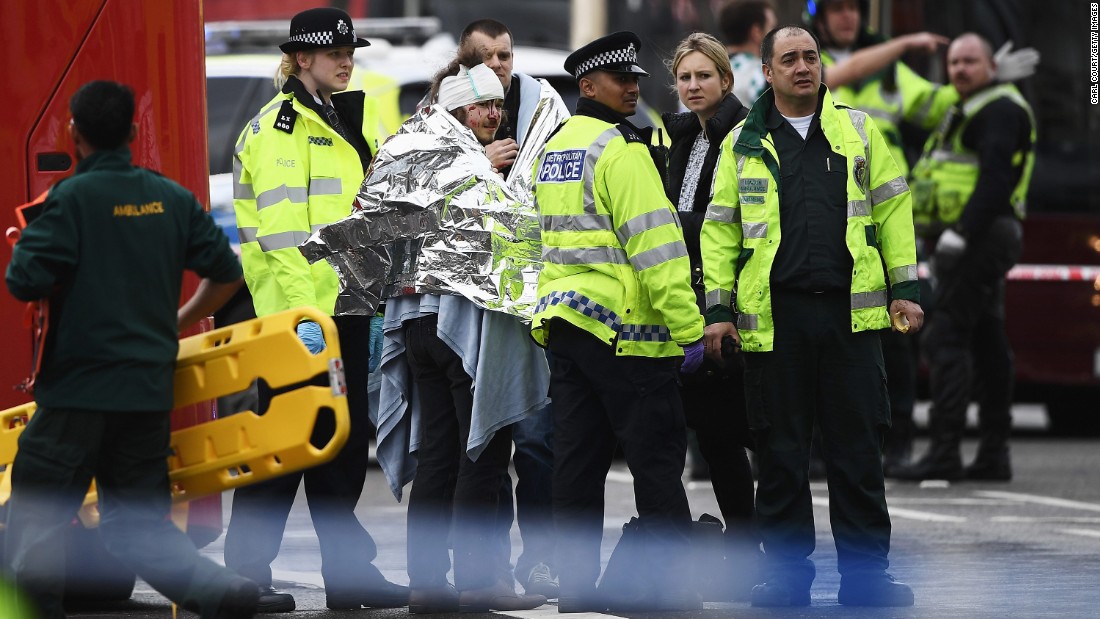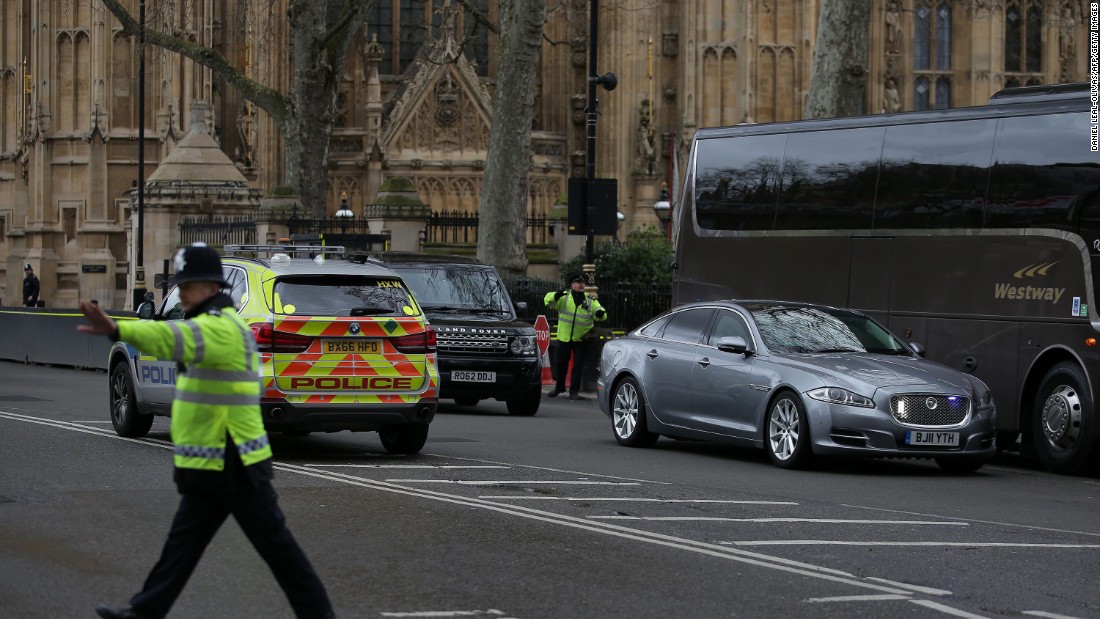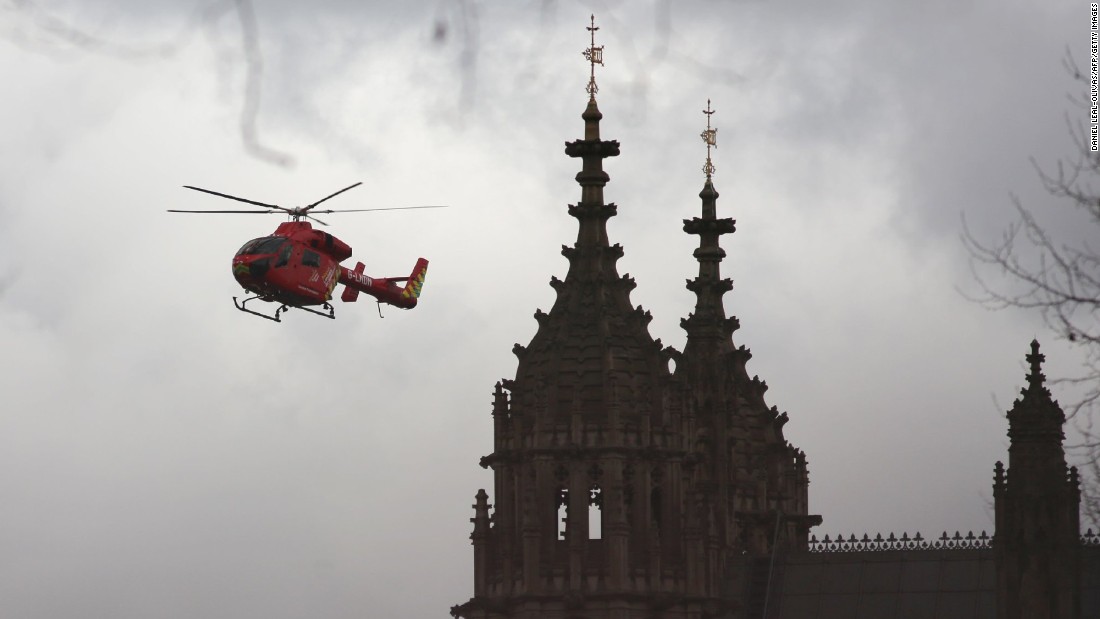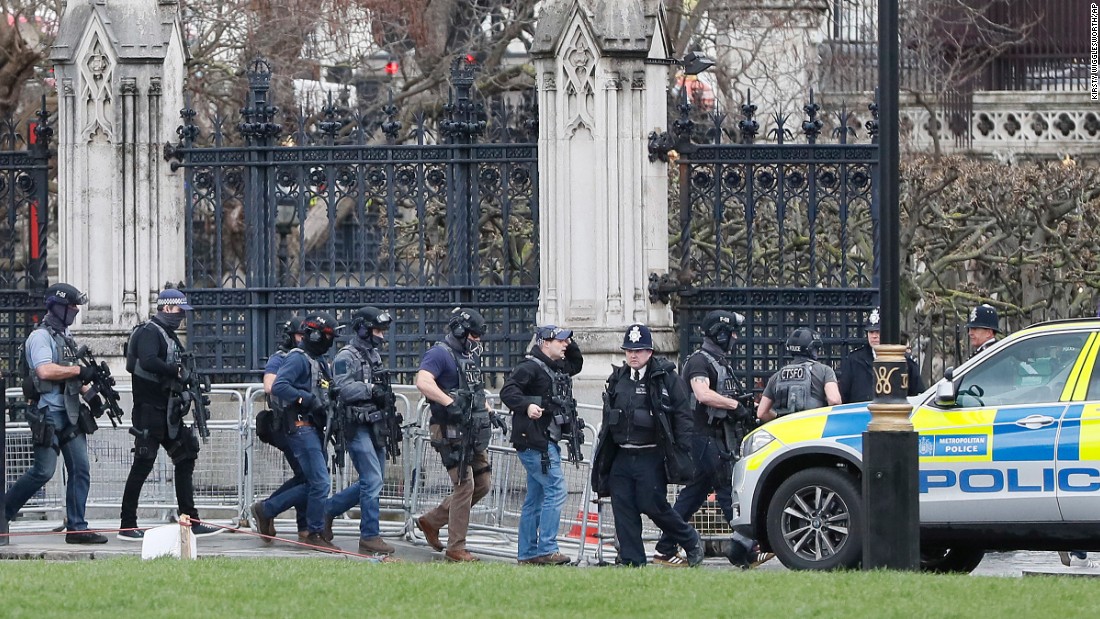 In addition to four deaths, this week's attack
wounded at least 50 others, 31 of whom needed hospital treatment, Rowley said. Two people are in critical condition, and another has life-threatening injuries.
Two police officers also remain hospitalized with significant injuries, Rowley said. They were injured as the attacker plowed through crowds walking across Westminster Bridge.
American tourist Kurt Cochran and college administrator Aysha Frade, a British citizen with Spanish roots, as well as Palmer died Wednesday. A fourth victim, Leslie Rhodes, 75, from Streatham in south London, died Thursday night after his life support was withdrawn, according to the Metropolitan Police.
Romania's Foreign Ministry said a Romanian woman hurt in the attack was in critical condition after surgery.
Read more: http://www.cnn.com/2017/03/26/europe/london-attack/index.html