Disney wins praise for casting actor also known as Crystal Liu to play warrior woman in live-action remake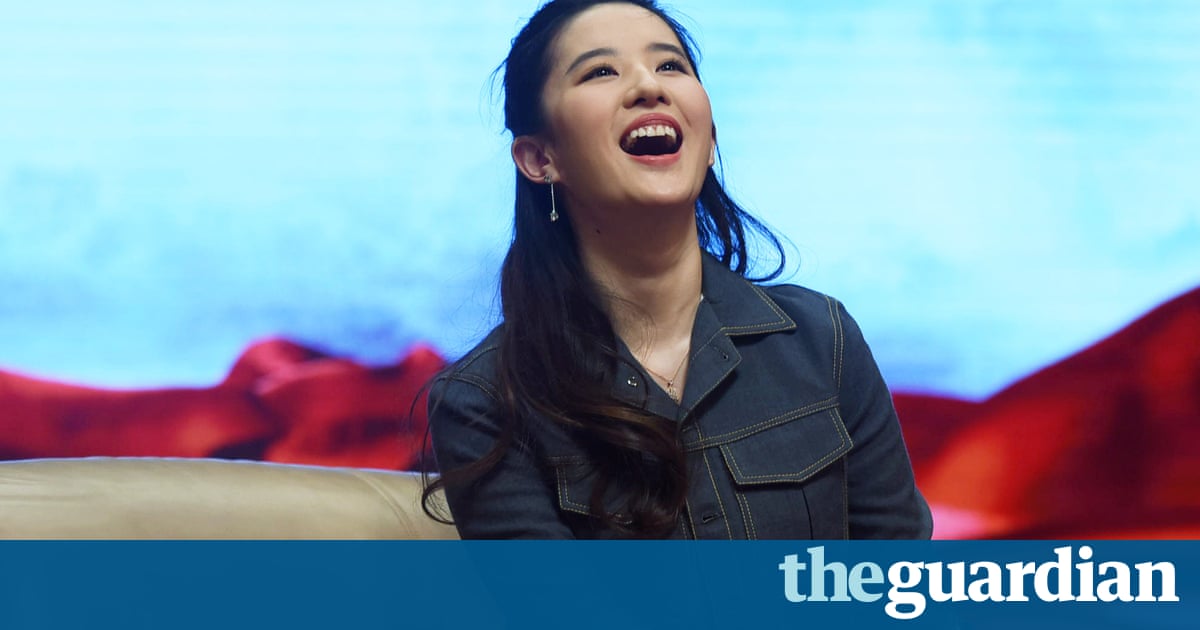 A Chinese actor will play the title role in a live-action remake of Disneys Mulan, a move seen as a victory for Asian actors in Hollywood after repeated controversies over whitewashing.
Liu Yifei, who also uses the name Crystal Liu, was picked to star in the film after a worldwide search that screened nearly 1,000 candidates. The 30-year-old actor has appeared in more than a dozen films in China and began her career in television.
The decision to cast a Chinese actress was widely praised on social media after a series of controversies over whitewashing and follows Beyoncs casting in the upcoming Lion King remake.
Hollywood has attracted widespread criticism for casting white actors to play Asian characters. Tilda Swinton, Scarlett Johansson and Emma Stone have all played characters who were Asian in the source material.
Hollywood has conditioned us to breathe a sigh of relief when an actual Asian actor is cast as an Asian character, wrote Phil Yu, who runs the Angry Asian Man blog. Weve become sadly resigned to accept that there is, like, a 55% chance that the role will go to a white actor, no matter how ridiculous.
More than 112,000 people <a href="https://www.thepetitionsite.com/505/768/292/tell-disney-you-dont-want-a-whitewashed-mulan/" data-link-name="in" body link" class="u-underline">signed a petition demanding an Asian actor be cast in the lead role.
The upcoming film, directed by New Zealander Niki Caro, is based on Disneys 1998 feature telling the story of a woman disguising herself as a man to fight against an invading army, saving her ageing father from conscription.
Liu speaks fluent English and spent part of her adolescence in New York City. But she has so far only starred in Chinese films and is largely unknown outside of the country. She has acted in several well-received films, but also has some duds on her CV. She previously appeared with Jackie Chan in The Forbidden Kingdom, and in Outcast with Nicolas Cage.
Reaction to Lius casting was mixed on Chinese social media, possibly a reflection on her box office record.
Why would they choose Liu Yifei? She is so mediocre and China has dozens of better candidates, said one commenter on Sina Weibo.
But another was supportive. She has been great since appearing on television over 10 years ago Im happy foreign audiences can appreciate her now.
Read more: https://www.theguardian.com/film/2017/nov/30/mulan-tide-turns-against-whitewash-as-liu-yifei-gets-starring-role