<figure class="media-landscape" has-caption full-width lead">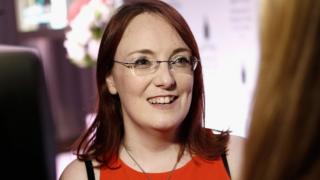 Image copyright Getty Images

Image caption Lisa McInerney won the Baileys Women's Prize for Fiction earlier this month
Lisa McInerney has won the Desmond Elliott Prize 2016 for her debut novel The Glorious Heresies.
It is the second award for the author this month – the novel also won the Baileys Women's Prize for Fiction.
The judging panel, chaired by author Ian Pears, said it was unanimous in its decision to award McInerney the 10,000 prize.
Pears said: "Lisa is a genuinely exciting writer – there is electricity running through her prose."
"This is a complex, unusual, violent book, bleak but with welcome humour, and she manages a huge cast with confidence," he said.
<div id="bbccom_mpu_1_2_3″ class="bbccom_slot" mpu-ad" aria-hidden="true">