Giant paintings are being planned in Cohens hometown alongside an expansive exhibition planned to coincide with the first anniversary of his death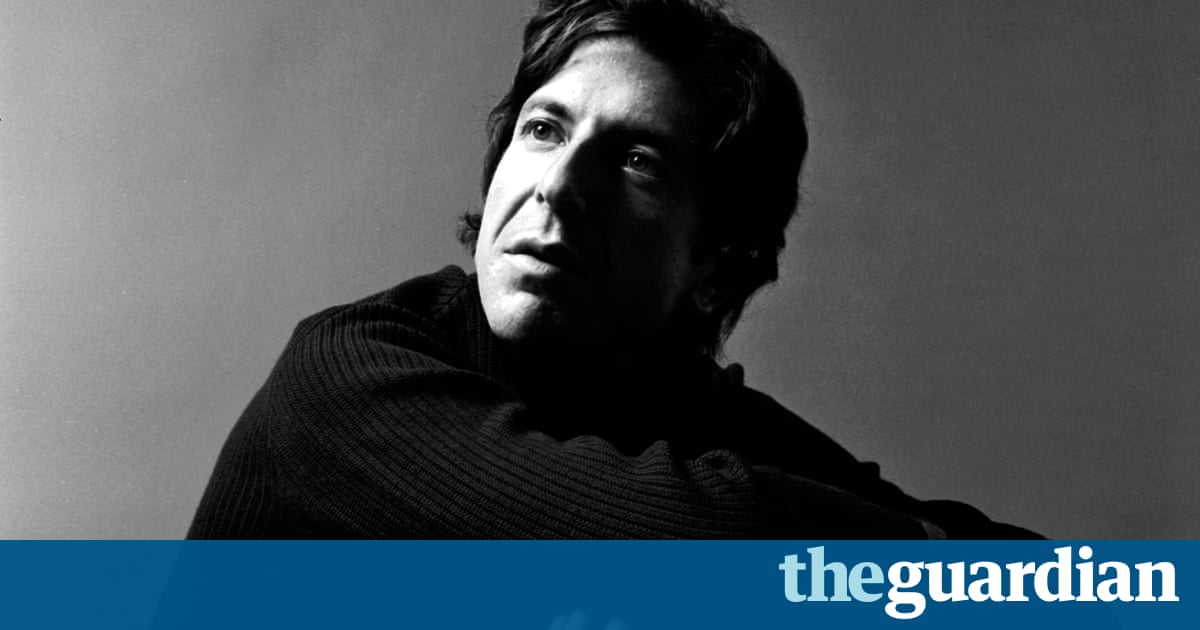 I feel at home when Im in Montreal in a way that I dont feel anywhere else, Leonard Cohen told an interviewer in 2006. Cohen, the poet, songwriter, and performer, died on November 7 2016. At 82 years old, Cohen had hardly slowed down, having just released what would be his final album, You Want It Darker, and perhaps readying another.
He also authorized an exhibition of his work and now, Montreals Muse dArt Contemporain (AKA the Mac) has announced that Leonard Cohen Une brche en toute chose / A Crack in Everything, will open 9 November, as part of the citys official 375th anniversary celebration.
The show, which takes its name from Cohens 1992 song Anthem, will open exactly one year after Cohens death, and will run until 9 April 2018. It will be a coming home of sorts for Cohen, who grew up in Montreal before moving to the US.
The retrospective at the Mac will feature 18 new works of art, with 40 artists from around the world confirmed to take part in the tribute. The show will extend beyond the walls of the museum, with installations and performances taking over Montreals streets and buildings. The visual artist Jenny Holzer will project phrases from Cohens poems and songs, in French and English, on to the side of the building known as Silo No 5, for five days beginning 7 November.
John Zeppetelli, director and chief curator of the Mac, called Cohen a local legend who was simultaneously also a planetary star.
Cohen is so identified with Montreal. He kept a house here, hes now buried here, he added.
The South African artist Candice Breitz will re-create Cohens 1988 album Im Your Man in its entirety with the help of some of Montreals amateur singers, all men over the age of 65. She will pair their voices with backing vocals performed by the choir of the synagogue Cohen belonged to.
Appropriately, given Cohens frequently somber oeuvre, the Israeli film director Ari Folman (Waltz with Bashir) is planning to create a Depression Box a darkened room big enough only for one person and their demons. The work trace the themes of depression and sorrow that ran through much of Cohens work.
Cohen songs will also be involved with the museum and city setting up a series of concerts to run parallel with the exhibition, as well as an installation at the Mac that will envelop visitors in Cohens music. Called Listening to Leonard, it will feature cover versions of Cohens music by local and international artists, includingMoby, Lou Doillon, Socalled, Ariane Moffatt, and Jean Leloup.
A nine-story mural featuring Cohens face topped with his classic hat is still a work-in-progress in the Plateau neighborhood that Cohen called home.
The mural is being constructed as part of the fifth Mural International Public Art Festival, and as the Montreal Gazette points out, each careful stroke by artist Kevin Ledo has been thoroughly documented by residents using social media to document its development.
Read more: https://www.theguardian.com/music/2017/jun/16/leonard-cohen-montreal-murals-exhibition-mac