At an event in Los Angeles to launch his album, the 82-year-old singer-songwriter rows back on claims he was ready to die by saying he now wants to live for ever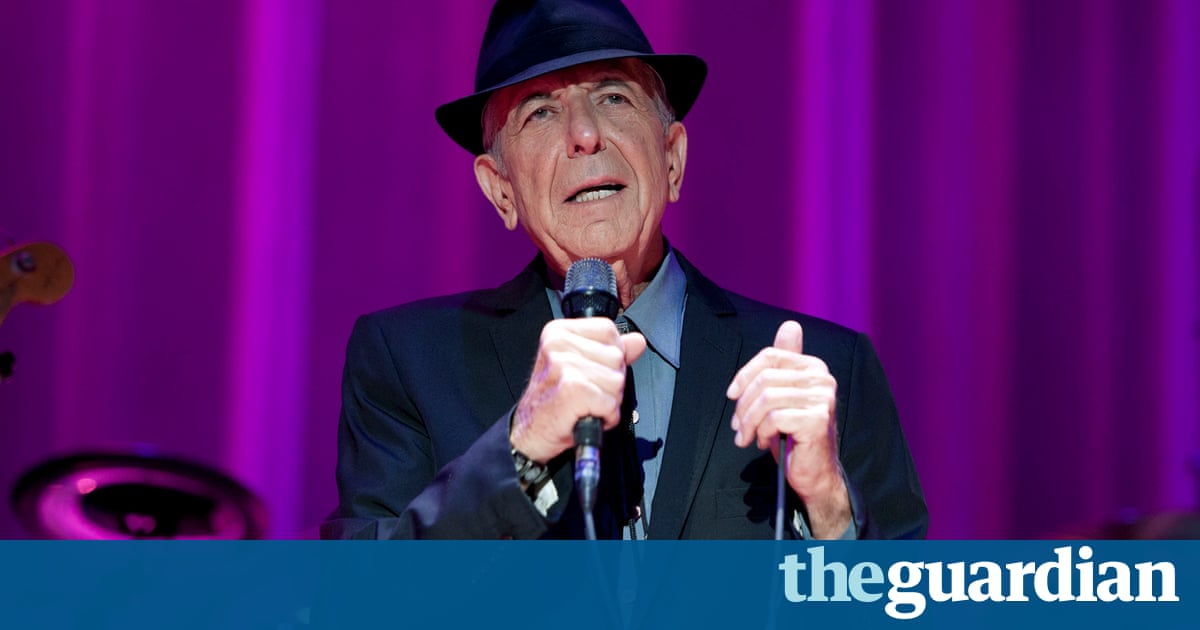 On Thursday, Bob Dylan was awarded the Nobel prize for literature, sparking controversy among musicians, novelists and fans. That evening in Los Angeles, his songwriting peer and friend Leonard Cohen gave his thoughts on Dylans award. To me, he said, [the award] is like pinning a medal on Mount Everest for being the highest mountain.
Cohen was speaking at a playback and Q&A for his forthcoming album, You Want It Darker. In a recent interview with the New Yorker, to the consternation of fans the 82-year-old had announced: I am ready to die. However, on Thursday evening seemed to have reconsidered his stance.
I think I was exaggerating, Cohen told the audience, according to Billboard. Ive always been into self-dramatization. I intend to live forever. At the end of the event, at which Cohen divulged his plans to release another pair of albums after You Want it Darker, the songwriter told the audience: I hope we can do this again. I intend to stick around until 120.
Cohen returned to the subject of Dylan when talking about the way he writes songs. I think that Bob Dylan knows this more than all of us: you dont write the songs anyhow, he said. So if youre lucky, you can keep the vehicle healthy and responsive over the years. If youre lucky, your own intentions have very little to do with this. You can keep the body as well-oiled and receptive as possible, but whether youre actually going to be able to go for the long haul is really not your own choice.
His own songs come slowly, he says: It comes kind of by dribbles and drops. Some people are graced with a flow; some people are graced with something less than a flow. Im one of those. He added: The fact that my songs take a long time to write is no guarantee of their excellence.
An ordained Zen Buddhist monk who nevertheless still cleaves to Judaism, Cohen has long explored religious themes in his work as has Dylan. Nevertheless, Cohen told the audience: Ive never thought of myself as a religious person. I dont have any spiritual strategy. I kind of limp along like so many of us do in these realms. Occasionally Ive felt the grace of another presence in my life. But I cant develop any kind of spiritual structure on that.
Cohen added: This biblical landscape is very familiar to me, and its natural that I use those landmarks as references. Once they were universal references, and everybody understood and knew them. Thats no longer the case today, but it is still my landscape. I try to make those references. I try to make sure theyre not too obscure. But outside of that, I cant I dare not claim anything in the spiritual realm for my own.
Read more: https://www.theguardian.com/music/2016/oct/14/leonard-cohen-giving-nobel-to-bob-dylan-like-pinning-medal-on-everest