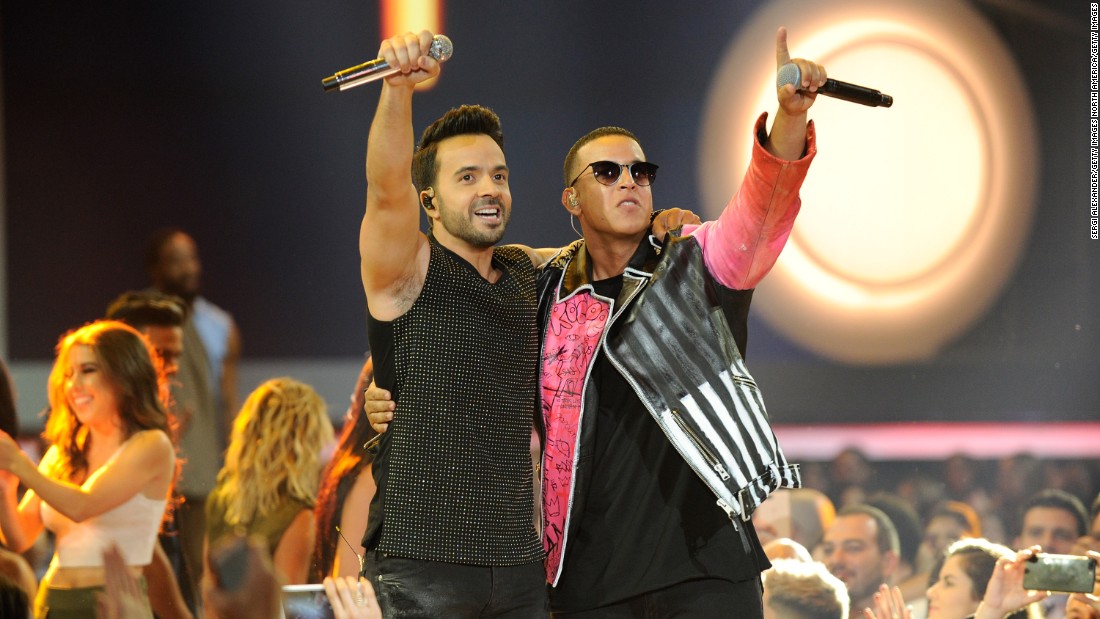 (CNN)While President Donald Trump was focusing on building a wall along our southern border, a sound barrier across the Western Hemisphere was being shattered by the Latin beat wafting across the airwaves.
Reigning on Billboard's Hot 100 singles
chart at No. 1
is the Spanish-language song "Despacito (Remix)," featuring Justin Bieber and Puerto Rican- American singers Luis Fonsi and Daddy Yankee. Not since "
Macarena" dominated the coveted slot in 1996
has a Spanish language song soared and reached such crossover acceptance. "Despacito" was already a Spanish-language hit, but it was the remix with Bieber that hurled the song smack into the mainstream.
<
div class="zn-body__paragraph" speakable">At a time when many US Latinos are feeling marginalized and under attack from political rhetoric on the right and ineffective representation on the left, Spanish pop songs that galvanize an American audience are a recognition that Latinos are part of the American landscape. In addition, a wellspring of Latino TV roles has begun to counter inflammatory images with contemporary Latino profiles.