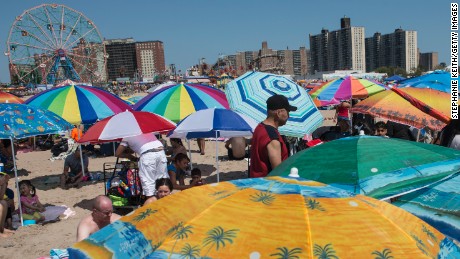 (CNN)Labor Day weekend. Summer's last hurrah. It's your last chance to relax on a beach or hike your favorite trail before the burdens of autumn fall upon us.
So you definitely don't want to screw this weekend up.
<
ul class="cn" cn-list-hierarchical-xs cn–idx-4 cn-zoneadcontainer">
Here's what you need to know to do Labor Day right this year.
Why celebrate labor anyway?
Where did the idea of taking a day off to celebrate the contributions of working people
come from anyway
? Well, um, we don't know for sure. It originated in the early 1880s from somebody in a union. Either Peter McGuire of the Brotherhood of Carpenters and Joiners Union or Matthew Maguire of the International Association of Machinists. We'll just let the historians hash that one out.
<
div class="zn-body__read-all">
But anyway the idea picked up steam and in 1894 President Grover Cleveland and Congress worked out a deal to make it a national holiday.
What can you do?
But that's enough history. You want to know what you can do this weekend!
Going to be near New York this weekend? Check out the
West Indian American Day Carnival
in Brooklyn. Billed as the "greatest carnival in North America," it features Caribbean music, food and a parade with steel-pan and calypso bands strutting their stuff in outlandish costumes.
<
div class="el__embedded" el__embedded–fullwidth">