Musical starring Ryan Gosling and Emma Stone picks up festivals Peoples Choice award, as Lion and Queen of Katwe named runners up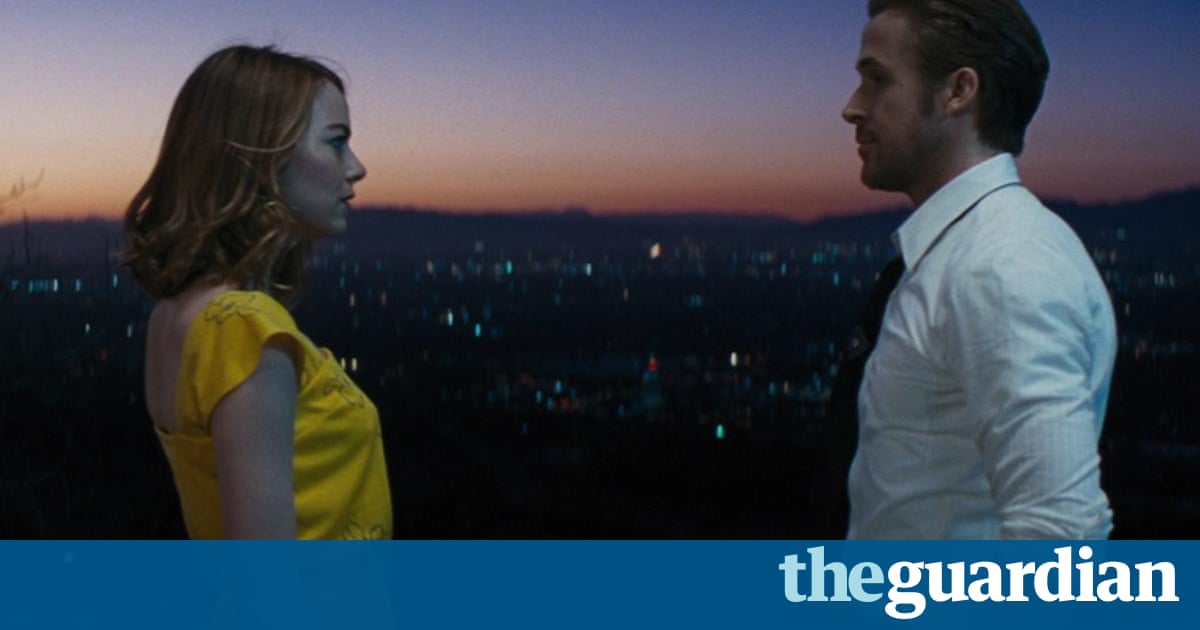 La La Land has taken the top honour at the Toronto film festival. The Los Angeles-set musical world premiered on the opening night film of the Venice film festival and screened in Telluride, before debuting in Toronto. The movie – Damien Chazelles third – has attracted raves from reviewers, with especial praise for Emma Stones performance as a struggling actor, whose relationship to her jazz pianist boyfriend (Ryan Gosling) becomes strained when his career begins to overtake hers. Stone was named best actress at last Saturdays Venice film festival awards.
The film is the follow-up by Chazelle, 31, to audience-pleasing drumming drama Whiplash, which won three Oscars, including best supporting actor for JK Simmons. La La Land is his second musical, following Guy and Madeline on a Park Bench, a little-seen micro-budget jazz musical, originally planned as his thesis project for Harvard Film School (he briefly left Harvard to focus on finishing the film).
La La Land is about the city I live in, its about the music that I grew up playing, its about movies that I grew up watching, Chazelle told the Guardian in Telluride, before screening it in Toronto. Even the big spectacle of the movie feels private to me in that way.
The Peoples Choice Award is a proven indicator for future awards glory: past winners which have proceeded to the bag the best picture Oscar include Slumdog Millionaire, The Kings Speech and 12 Years a Slave.
Read more: https://www.theguardian.com/film/2016/sep/18/la-la-land-tipped-for-oscars-glory-after-win-at-toronto-film-festival