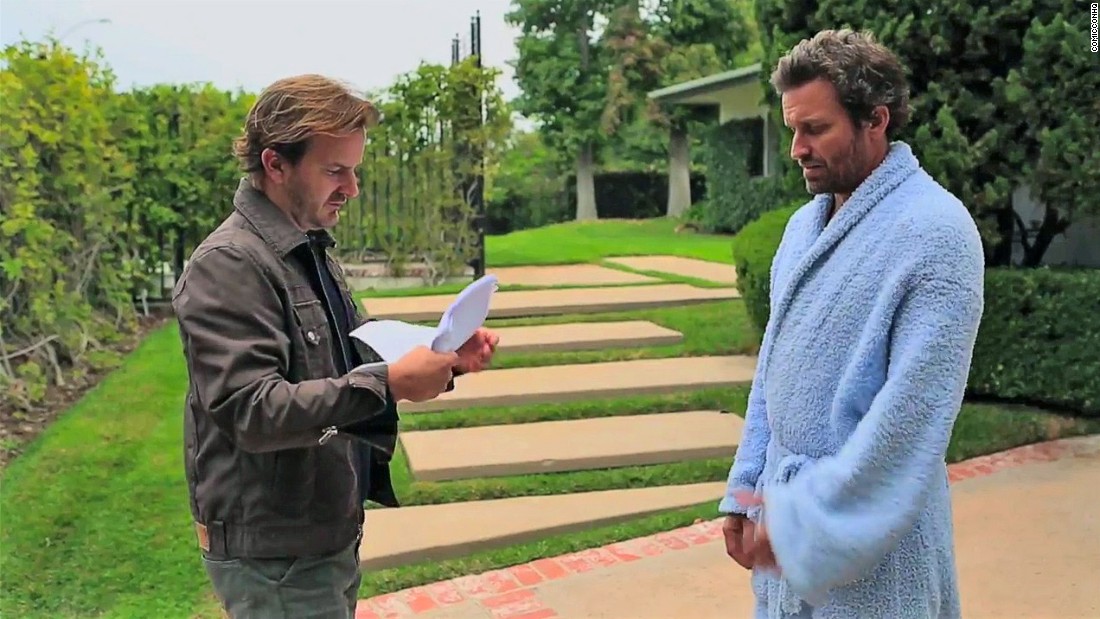 (CNN)"Supernatural" stars Richard Speight, Jr. and Rob Benedict have had some good times at fan conventions.
Now the rest of us can enjoy their experiences, albeit fictionalized versions of them.
<
ul class="cn" cn-list-hierarchical-xs cn–idx-4 cn-zoneadcontainer">
Speight said he and Benedict met on the hit CW show "Supernatural" and bonded on the convention circuit.
"Through our travels and trials and tribulations, [we] realized there's a lot of goofy crap that happens at conventions and it's always backstage with the actors," Speight said. "The fans are really nice normal people who are very dialed in. The actors are train wrecks."
Their adventures on the road were the genesis of "Kings of Con," in which the two play actors but not themselves. Benedict's character is going through a breakup, while Speight's has been divorced three times.
Despite their messy personal lives, the characters get a lot of love from their fans.
"The 'Supernatural' conventions are, unto themselves, a really unique experience, different, I think, than even Comic Con," Benedict said. "The fans are so loyal. Every city we go to, all over the world, they'll be a couple thousand people there who are diehard fans of the show."
Both said it's an experience rich for comedy.
So why not just do a Con reality series?
"For me, Robbie and I are storytellers," Speight said. "When you do a reality show, you're shooting a bunch of footage and then finding the story in the edit bay. For us, we wanted to craft the stories and the characters we wanted beforehand."
They also wanted to keep the focus of the series on the nuttiness of the actors instead of the fans, who the pair have great respect for.
Speight said the convention goers are neither geeks or nerds, but often professionals, like physicists and first responders, who just happen to be passionate about their fandom.
"We are really, really blessed with an incredibly diverse…crowd who loves this show and supports it."
So much so, they helped launch "Kings of Con" with crowd funding through Indiegogo.
New episodes of "Kings of Con" will be streamed every Tuesday.
Read more: http://www.cnn.com/2016/11/15/entertainment/kings-of-con-series/index.html