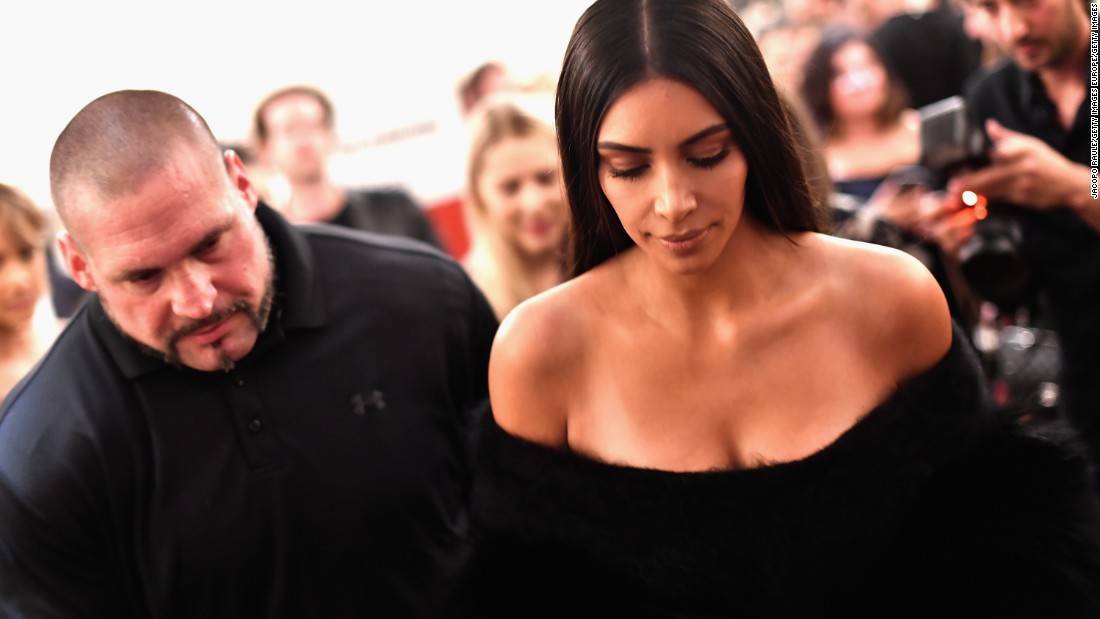 (CNN)Kim Kardashian discussed the Paris robbery she experienced last October for the first time during Sunday night's episode of "Keeping Up with the Kardashians."
Kardashian, who was robbed at gunpoint on October 3, recounted the moment she was held at gunpoint by masked men posing as police officers, to her sisters during the episode.
Kardashian said she thought she was going to be raped and killed.
"Then [one of the armed men] duct tapes my face, my mouth, to get me to not yell or anything and then he grabs my legs and I wasn't, I had no clothes on under [my robe] and he pulled me towards him at the front of the bed and I thought, 'okay, this is the moment. They are going to rape me.'" Kardashian tearfully recalled. "And I fully mentally prepped myself and then he didn't and he duct taped my legs together."
"Then they had the gun up to me and I just knew that was the moment they are just totally going to shoot me in the head," she continued. "I just prayed Kourtney [Kardashian] was going to have a normal life after she sees my dead body on the bed."
E! cameras were in Paris around the time of the robbery since Kim and Kourtney were there to attend Paris Fashion Week. However, cameras were not present during the robbery.
Read more: http://www.cnn.com/2017/03/19/celebrities/kim-kardashian-robbery-kuwtk/index.html