The Breeders singer and guitarist talks rehab, Pixies and caring for her mother with Alzheimers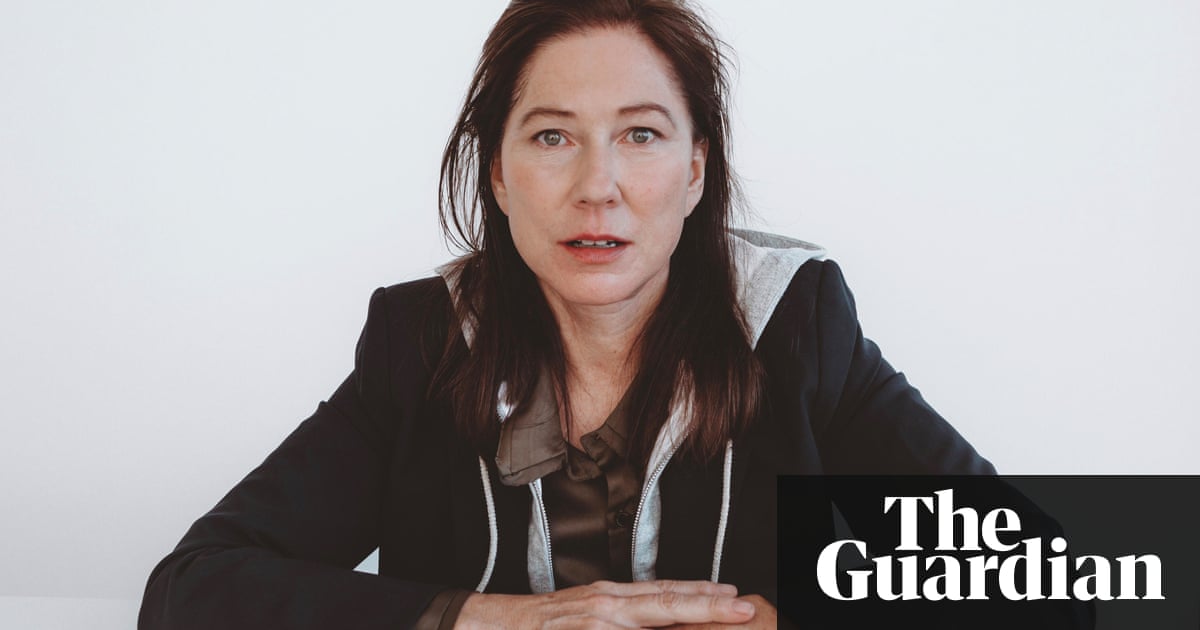 Kim Deal, 56, sings and plays rhythm guitar with the Breeders, formed in 1989 as a side project with Throwing Muses Tanya Donelly. The bands lineup has changed over the years, but now features the same members who made 1993s platinum-selling album Last Splash: Kim, her twin sister Kelley (guitar), Josephine Wiggs (bass), and Jim Macpherson (drums). Between 1995 and 2000 both of the Deal sisters spent time in rehab, treated either for alcohol or drugs.
From 1986 to 1993, and again from 2004 to 2013, Kim was bass player for Pixies. In 2002 she moved back to her childhood town, Dayton, Ohio, to help care for her mother, who has Alzheimers. She still lives in the area.
The new Breeders album, All Nerve, sounds so energised
Wed go down to the basement to rehearse, Id turn up my amp, and it was, like, Were a loud band again, man!
When the last Breeders album came out, Barack Obama was six months away from becoming president. This time, theres Donald Trump
Ohio is considered a swing state. Were in Montgomery County and we were the only little blue [Democrat] county in the middle of vast redness [Republican], but I think it turned red last time. Luckily, if youre recording, theres a lot of time in the studio without outside interference. Youre literally isolated. So, I just clipped the edge off of that.
Youre widely acknowledged as an inspiration, particularly to female musicians
And there are so many women that I respect and admire. One good thing about the internet is that it can be a huge democratised space for women on women, women with women, new women Its not just dudes covering dudes, and dudes supporting dudes you know, the dude-list about dudes, for dudes. Theres nothing wrong with that, but when its the only list, it can be a little minimising.
Regarding MeToo, the music industry is full of nightmarish scenarios for women…
Ive said before that misogyny is the actual backbone of the music industry, and without misogyny the music industry would crumble.
Some say that Pixies just arent Pixies without you.
Oh, I dont know theyre forging on, doing exactly what they want to do, and I think thats fantastic, I really do.
Bands can resemble creative dysfunctional marriages…
Its very much like that. Especially with my sister in this band sometimes I think, Shes so smart, funny and interesting. And other times I think, Oh my God, I want to take a knife and gouge her eyes out, shes getting on my last nerve right now!
Youve spent time in rehab was self-medicating sometimes about being able to go on stage?
No. There was one time in the late 90s I did, but I was never a stage drinker, and I never smoked pot before I played. I dont know if there was a reason for [the drinking] Im sure a lawyer would say liquid lunches, a doctor would say late nights. Alcoholics just find it hard to resist a drink.
You once spoke about how you wished youd had kids.
The broody phase lasted a while. I realised, its not going to happen, and that was depressing and sad. But nature takes care of things, because later, I was: Oh, Im OK about not having kids. I just snapped out of it I do wish that Id maybe not drunk so much that I couldnt have organised [having children]. But its funny, because everybody my age who had kids, those kids are now about 20, and all I hear about is shit kids who are hungover and smoke pot all day. It was different when I couldnt have them, and there were all these little babies of precious joy. Now all I hear is: My kids are driving me crazy!
Youve studied and worked in cellular biology – was scientific order an antidote to the more chaotic music scene?
Maybe. I liked looking at the microscope and running the tests… but I think Im pretty OCD about playing too. Theres got to be some sort of OCD when somebody picks something up and plays it over and over again to learn.
You moved back to Dayton to help care for your mother
That was in 2002, when she was diagnosed with Alzheimers, and shes still there. [Sardonic tone] If Id known it was going to fucking take so long, I wouldnt have moved back straight away. I moved out last year they have a really good in-house care system; Im just in the way. She doesnt really walk or talk any more, but if you put a bowl of ice-cream in front of her, she gets a smile on her face.
Do you sometimes feel claustrophobic in Dayton?
Yeah, but I think people do anyway, even if theyre living in a big city I could never make New York a go I always seemed to end up in a basement cellar doing drugs. I liked Boston, LA, Chicago. I could have made a go of London its big but its got a neighbourly feel.
What do you make of it all, looking back?
Im my fathers daughter. My brother says: Some people will look at a glass and its half full, some see it as half empty, but Dad looks at the glass and says Who gives a fuck? So maybe Im more like him.
Kurt Cobain said that the Breeders debut album, Pod, changed his life
Something like that makes you realise that music is so impactful. Whether its me or somebody else, it changes peoples lives. Sometimes it all gets so cynical, or Im just doing my own thing, and I forget that music really is powerful it really does matter.
All Nerve is out now on 4AD
Read more: https://www.theguardian.com/music/2018/mar/03/kim-deal-breeders-misogyny-pixies-cobain-rehab