The poets new book of essays, Bukowski in a Sundress, sees her trace the ups and downs of a writers life but she insists that shes not really like Bukowski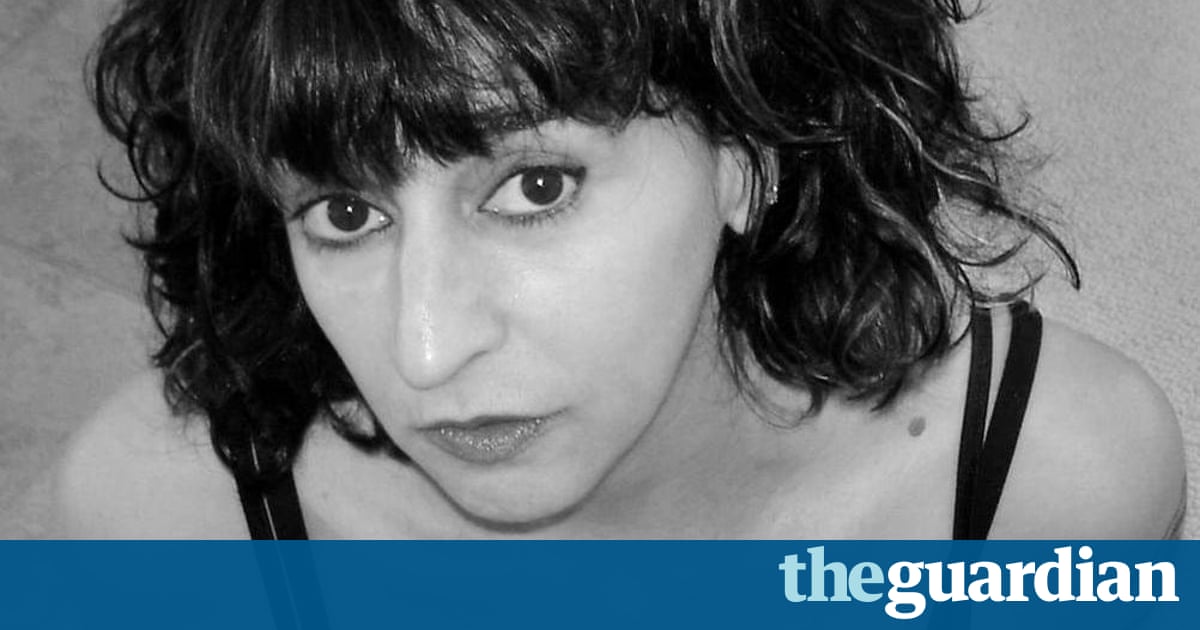 Over the years, Kim Addonizio has racked up a lot of accolades. She has received awards from the Guggenheim Foundation and the National Foundation for the Arts. She was a National Book Award finalist in 2000. The praise for her work has often been lavish: in 1994, Dana Gioia called her first volume of poetry: like an inspired mix of Camille Paglia and Edna St Vincent Millay. A Village Voice critic lauded her for claiming some of Mary Gaitskills stomping ground.
Yet in her new book of short essays, Bukowski in a Sundress: Confessions from a Writing Life, Addonizio still records herself as having doubts. If writing were a person, she remarks, you would be in an abusive relationship. The healthy thing to do would be to get a restraining order and shut it right out of your heart.
Over tea in a Manhattan caf, Addonizio says she didnt set out to write a book about writing, exactly. Shed started writing a memoir a while back, but kept finding it didnt work. I was going through a bad breakup, Addonzio told me. I just needed to get it out and write it, you know. But ultimately the breakup turned out to be the engine rather than the plot of the new book. The ex-boyfriend barely appears.
The flavours of a memoir are still present in this new book. Addonizio ruminates at length on her mother, Pauline Betz, who won her first US tennis championship in 1942, and on her relationship with her daughter, the actor Aya Cash. She records more than a few other brief relationships, a flirtation with a female friend, being photographed in the nude.
Bukowski in a Sundress also tracks the peripatetic life of an American literary writer in the early 00s, teaching classes all over the country. Where once poets met and read in smoky bohemian cafs, the academy is what keeping the art alive in America, giving poets salaries and insurance. Poets might once have starved in garrets; now their experiences are, like Addonizios, seasoned by their experiences with their students.
Art is being sort of bred out of us generation by generation, Addonizio says, so the fact that somebody wants to be an artist is still amazing to me in the kind of world we live in now. Students seem to allow her this optimistic outlook; she tells me about a friend, a documentarian, whod been making a film about disadvataged students who took up ballet. The discipline of that is something theyre really drawn to. Maybe partly because their lives are so chaotic. If youre in a homeless shelter and youre trying to deal with that, then that discipline of having to show up at dance class every day and having to learn those moves and do that has actually really helped them. I think that can be true for something like prosody.
I point out that few colleges teach the rules of prosody anymore and Addonizio becomes passionate. Some colleges dont. Some MFA programs dont, and I think thats criminal. I think they should be prosecuted. She shakes her head.
Addonizio, who writes free verse in poetry and something rather close to that in prose, has long been praised for the precision of her language. She has an ear for crisp, unforgettable phrases. Male critics are retromingent Visigoths, which means self-pissing barbarians. The perfect tone of an email sent to prospective dates is provocative nonchalance. Or on the devices she uses to teach her students poetic terms:
Call someone a douche bag and youre using metonymy. Tell him hes an asshole; thats synecdoche.
Given the title of her book, one might wonder whether Addonizio is a fan of Charles Bukowski, the patron poet-saint of young, dissolute and slightly chauvinistic American men. In fact, Addonizio writes in the book, Charles Bukowski in a sundress was how a member of the National Book Critics Circle award committee once described her. Addonizio has only read a little Bukowski herself, and her response is ambivalent. She isnt a fan, but neither does she dismiss him entirely. She says she has lots of students come into poetry classes and talk about their love of the poet. Then my job is to say yeah, thats great, but lets see what else there is and so hes a good starting point, she says. Hes a gateway drug for poetry, she says. Asked about her true influences, Addonzio lists Sylvia Plath, Sharon Olds, Carolyn Forch and John Keats.
Addonzio has been called a confessional poet, because she often writes about things that have happened to her and I ask her how she feels about the term. Shes not averse to it, exactly, only shes not sure what people mean. Its like a curse to say that somebody is confessional, she says. Like many who seem to write from pure autobiography, she says, Addonizio also transforms and even lies about some of those experiences. I killed my mother before she died, Addonzio writes, in an essay that lists all the times she changed the facts to suit a poem. My heart is not a Mississippi chicken shack.
Entertainment figures such as Lena Dunham and Amy Schumer, she says, seem to be transforming things for women, making it easier for women to write about sex without being dismissed. I dont love everything they do, but I really appreciate them as women who are just going out there and say what they need to say, she tells me. Just doing it. Not saying, well, just because this hasnt been done before doesnt mean I cant do it, and I love that.
Shes taking a bit of a break before writing the next book. I ask her what she does during the breaks. I play blues harmonica, Addonizio says. I studied classical flute in my 20s for about seven years and Ive recently moved back and taken flute lessons again and Im very slowly trying jazz soloing, which is really a challenge. It just keeps me kind of in a certain peg until I can write again.
Bukowski in a Sundress: Confessions from a Writing Life is available now from Penguin Books in the US.
Read more: https://www.theguardian.com/books/2016/jun/29/kim-addonizio-poet-essays-bukowski-in-a-sundress