Kendall Jenner left her mark in Washington last night, where she attended the White House Correspondents' Dinner.
Not only did the 20-year-old model slay the red carpet, she got the chance to meet the president himself. And being that she's a social media star, she documented it on Snapchat. Judging by the choice of filter, she was starry-eyed after the run-in.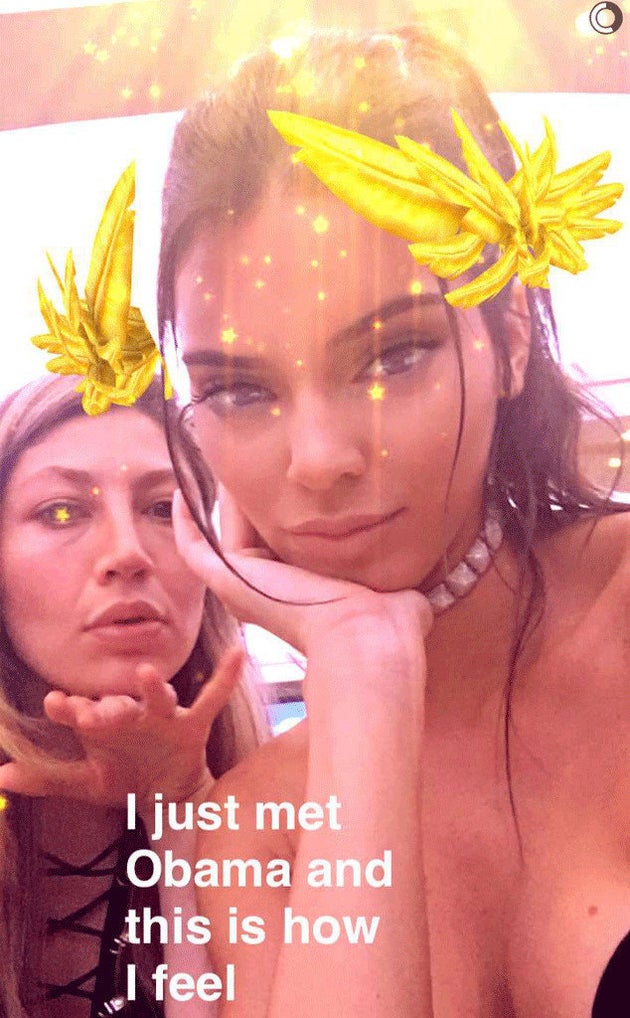 <
div class="content-list-component" text">
After chatting with POTUS, Jenner told People, "He was like, 'Say hi to Kim and Kanye.' I was like 'OK.'" She added "that was like my first time ever" being star struck.
And Jenner must have made quite the impression because Obama addressed their meeting in his speech before delivering a joke about the reality TV star.
"Kendall Jenner is also here. We had a chance to meet her backstage and she seems like a very nice young woman," he said. "I'm not exactly sure what she does but I am told that my Twitter mentions are about to go through the roof."
Obama out.
You can watch the entire speech — which ended with a literal mic drop — below: