Both VP nominees were raised as Catholics but while Democrat Kaine was influenced by liberation theology, Pence was born again as an evangelical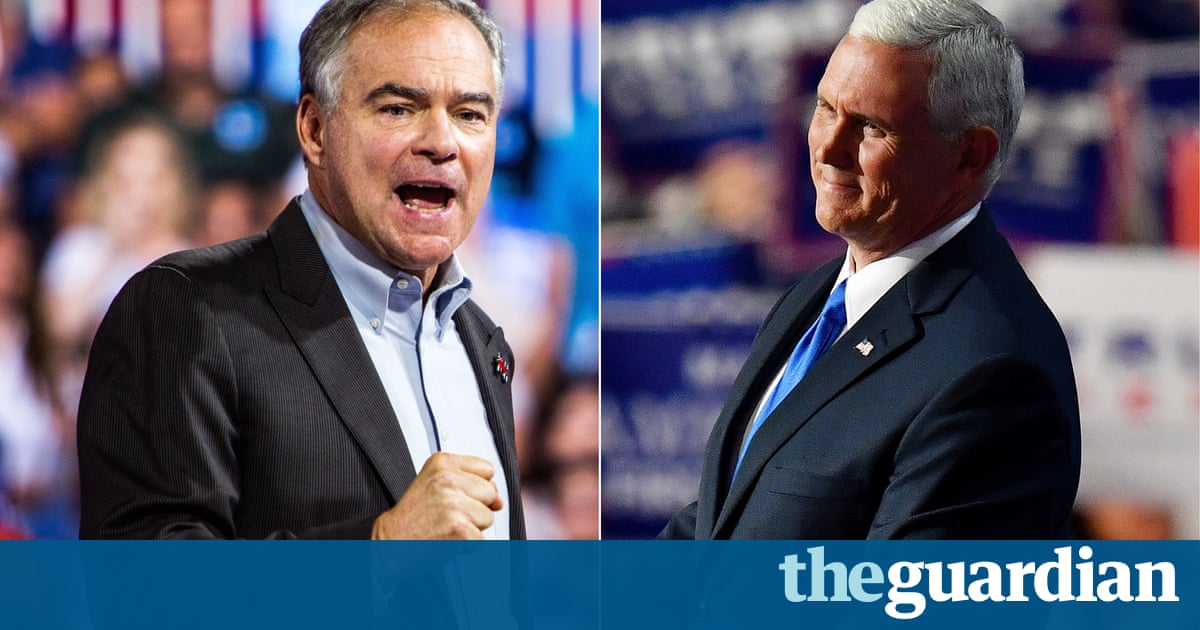 Tim Kaine and Mike Pence were born just a year apart and grew up in the kind of traditional Irish Catholic families that went to mass regularly and revered John F Kennedy.
But when the two midwesterners entered young adulthood, both had experiences that challenged their traditional Catholic views, setting each on a radically different political course that would eventually lead them to Tuesdays vice-presidential debate.
For Kaine, Hillary Clintons Democratic running mate and Virginia senator, it was a nine-month mission to Honduras that became a turning point in his life. It was there that he came face to face with Jesuits who championed a controversial gospel known as liberation theology, which demanded the pursuit of social justice for the poor by the faithful and has been criticised by some traditionalists as a Marxist interpretation of the gospels. He also witnessed extreme poverty, though some critics contend he did not do enough later in life to address the issues he learned about then.
I think of El Progreso everyday. The people, aside from my family, are the most important in shaping who I am today, Kaine said during a November 2014 visit to Honduras.
For Pence, it was the introduction in college to a group of young evangelical Christians who espoused a much more personal and direct relationship with Jesus that led the Indiana native to become a born-again Christian.
His conversion happened at a Christian music festival in Kentucky. I gave my life to Jesus Christ and thats changed everything, he has told reporters.
Since then, he has attended an Indiana mega-church and has at times called himself an evangelical Catholic, a term that has perplexed some Catholic scholars and Vatican experts.
Both politicians histories reflect conflicts within the Roman Catholic church in the age of Pope Francis, including tensions between those like Kaine who emphasise the churchs social justice agenda over its conservative position on social issues like gay marriage and abortion. Pence epitomises one of the big threats facing the church today: the conversion of large numbers of Catholics, particularly in Latin America, to evangelical Protestantism.