When the pianist died homeless and alone in 1990, it looked like his music had died with him but fans and one tireless researcher refused to let that happen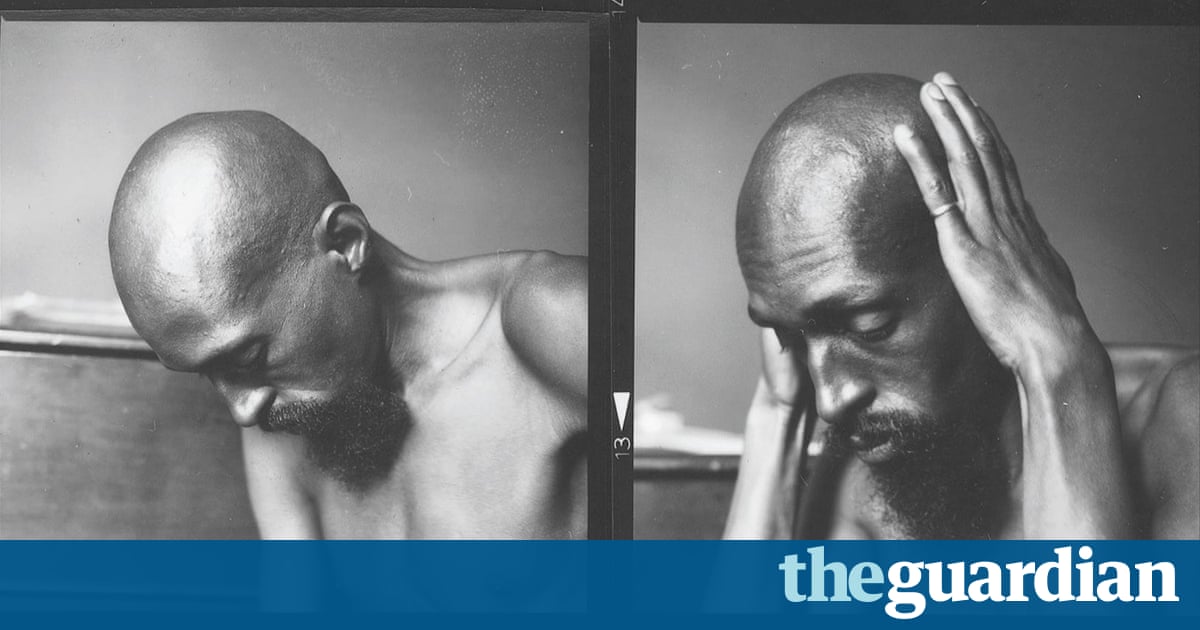 The last time Rocco Di Pietro saw Julius Eastman was on a freezing April morning in Buffalo in 1989. Julius showed up at my door, remembers Di Pietro. He was homeless and looking for bus money to get to California. I gave him what I could, offered to make him an omelette, buy him cigarettes and drive him to the station. He was wearing this oversize jacket with all these pockets. They were stuffed with miniature scores. He pulled out this Brahms lieder, sat at my piano, and played. He was singing full-force. It was unbearable. He still had such a wonderful voice. I never saw him again. A year later I heard he was dead.
Its an August afternoon in Columbus, Ohio, and 66-year-old teacher and composer Di Pietro is in his basement looking through old letters. We should be discussing the release of Femenine, a recently discovered 1974 recording by his old friend, the late composer Julius Eastman, but memories keep getting in the way. I came down this morning, says Pietro, an audible catch in his voice. I dont know why. Your phone call, maybe. And I found all these letters from Julius, and a handwritten score. And all these years Ive been telling people I dont have any.
When Eastman died of heart failure, alone, in Millard Fillmore hospital in Buffalo, New York, on 28 May 1990, aged just 49, his work disappeared with him. A former child soprano and ballet dancer from Ithaca, New York, who studied piano and composition at Philadelphias Curtis Institute, Eastman first came to prominence with Buffalo Universitys early 70s avant-garde SEM Ensemble, performing with Morton Feldman, John Cage and Pauline Oliveros. Through bravura piano and vocal recitals at Carnegie Hall and Lincoln Center, his reputation grew, culminating with a Grammy-nominated performance as George III on the 1973 recording of Peter Maxwell Daviess Eight Songs For A Mad King.
Yet, as an out gay black man working in a predominantly straight white environment, Eastman grew progressively more uncomfortable. In a pivotal SEM performance of John Cages Song Books in June 1975, with Cage present, Eastman staged a lecture on a new system of love in which he undressed a male volunteer (possibly his boyfriend), while making sexual overtures in acrobatic baritone. Cage was furious.
Julius tried to out Cage, Di Pietro says. He said, I hate that Cage never speaks about sex. But he regretted it because Cage was so angry. Julius was deeply divided.
Cage thought it was a parody of him, says SEM co-founder Petr Kotik. It was a huge scandal. Julius started identifying with the black community. He moved to New York in 1976, just as Pierre Boulez wanted to do Mad King with him. Do you know how many doors that would have opened?
Instead, Eastman immersed himself in Manhattans downtown scene, collaborating with Meredith Monk, Robert Wilson and, significantly, Arthur Russell. He conducted the orchestras for Russells Instrumentals and Tower of Meaning. Its his operatic vocals you hear on Dinosaur Ls 24>24 Music.
That Lower East Side gay scene was just emerging, says Evan Lurie, keyboardist and co-founder of downtown no-wave jazzers the Lounge Lizards. I first met Julius at the Bar on Second Avenue. He said, Dont you play with the Lounge Lizards? I want to meet their keyboard player. He wanted to give me composition lessons. My first lesson was to play Satie, whilst he put on lipstick. I now wonder if that was a test, to see if it would push me away. He was saying, I have all of this knowledge I want to pass on. I still have my copy of Gymnopdies, smeared in red. The lessons petered out [when] things became difficult for Julius.
Around the end of 1981, Eastman was evicted from his East Village apartment due to unpaid rent. All his belongings, including his music, were abandoned on the street and, when he didnt return, taken to the city dump. Effectively homeless, still composing, Eastman became increasingly reliant on alcohol and drugs. He lived rough for a few years in Tompkins Square Park, then drifted off the map. Following his death, eight months passed before the first obituary.
Thats the first I knew hed died, says composer Mary Jane Leach. Id first met him in New York, spring 1981. We all thought we were pretty hip back then, but Julius walked in off the street, dressed in leather and chains, drinking from a glass of scotch at 10 in the morning. It was like, woah!
In 1998, Leach began teaching composition at Cal Arts. Attempting to track down an Eastman piece for 10 cellos shed seen him conduct in 1981, Leach encountered a series of dead ends: It gradually dawned on me. All his music was missing.
As a consequence, Leach became an accidental musicologist, hunting for Eastmans lost works. My analogy is like coming across an accident, she says. I couldnt walk away and hope someone else would show up.
First fruits came in 2005 with Unjust Malaise, a 3CD collection centred around a January 1980 Northwestern University concert for four pianos, a trio of hour-plus post-minimalist pieces entitled Evil Nigger, Crazy Nigger and Gay Guerrilla.