Thanks to the success of The People v OJ Simpson, everyone is jumping on the 90s crime bandwagon but maybe some old cases are better left alone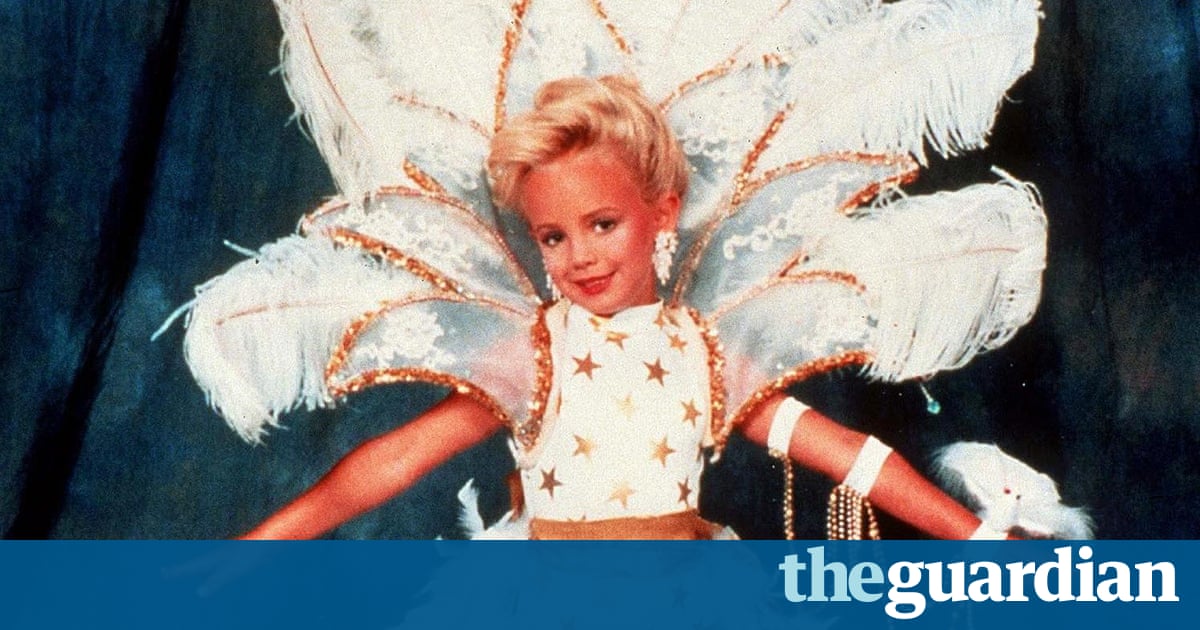 Remember Amy Fisher, the Long Island Lolita who shot her married boyfriend in 1992? Remember when everyone was so obsessed with the case that all three networks made an Amy Fisher movie, including one starring Drew Barrymore? When it comes to television programming, history is still repeating itself. Now that The People v OJ Simpson: American Crime Story: The Longest Title of All Time was a huge ratings smash on FX and swept up a white Bronco full of Emmy nominations, everyone is jumping on the 90s true crime bandwagon. The latest subject is JonBenet Ramsey.
CBS announced plans today to air Case Closed: JonBenet Ramsey, a three-part unscripted show. It will premiere on 18 September, the 20th anniversary of the six-year-old beauty pageant contestants murder, which became a national media obsession and was never solved. NBC and Law & Order uber-producer Dick Wolf are already hard at work on Law & Order: True Crime, an anthology series with the first installment focusing on the Menendez brothers murder trial.
The difference between CBSs and NBCs entries is that CBSs is unscripted and will feature interviews with the original investigators and pair them up with new researchers and experts in an attempt to solve the crime, much like Serial did for podcasts and Making a Murderer did for Netflix. Why glom on to one programming trend when you can kill two birds with one cold case?
The problem with these additions is that theyre not going to be as good or as meaningful as FXs deep dive into OJ. Theres a reason why American Crime Story is moving on from 90s crime and focusing its second season on Hurricane Katrina: there just isnt a case as big or as meaningful as the OJ Simpson trial. Truly the trial of the century, it was about a murder, yes, but his acquittal was about the long history of race relations in America, the countrys obsession with celebrity, the police mistreatment the black community, and any other number of issues. What made The People v OJ Simpson so excellent is that it plumbed those depths and confronted us not with the trial itself, but with the harsh truths about the problems that simmer just under the lid of our society.
The Menendez brothers and the JonBenet case were never that meaningful. They were sensational tabloid fodder that shows the worst in our country when it exploits the pain of others and the deaths of people we find culturally significant. The Ramsey case is long cold, and maybe we should leave it at that, and the Menendez brothers are still rotting in jail and dont need any sort of reprieve or re-examination.
But whenever TV finds a good idea it needs to remake it continuously before the formula stops being successful. Just wait in this current atmosphere it wont be long before three new, separate Amy Fisher anthology series get the green light.
Oh wait, theres a JonBenet Ramsey movie in the works at Lifetime and Investigation Discovery is <a draggable="true" href="http://deadline.com/2016/08/investigation-discovery-jonbenet-ramsey-limited-series-tca-1201796845/" data-link-name="in" body link" class="u-underline">working on a series about her murder as well? Guess were already back at that Fisher duplication point.
Read more: https://www.theguardian.com/tv-and-radio/2016/aug/10/jonbenet-ramsey-case-cbs-show-true-crime-90s