The former Smiths guitarist recalls Irish stew with his dad, New York diners with his band and why he became a vegan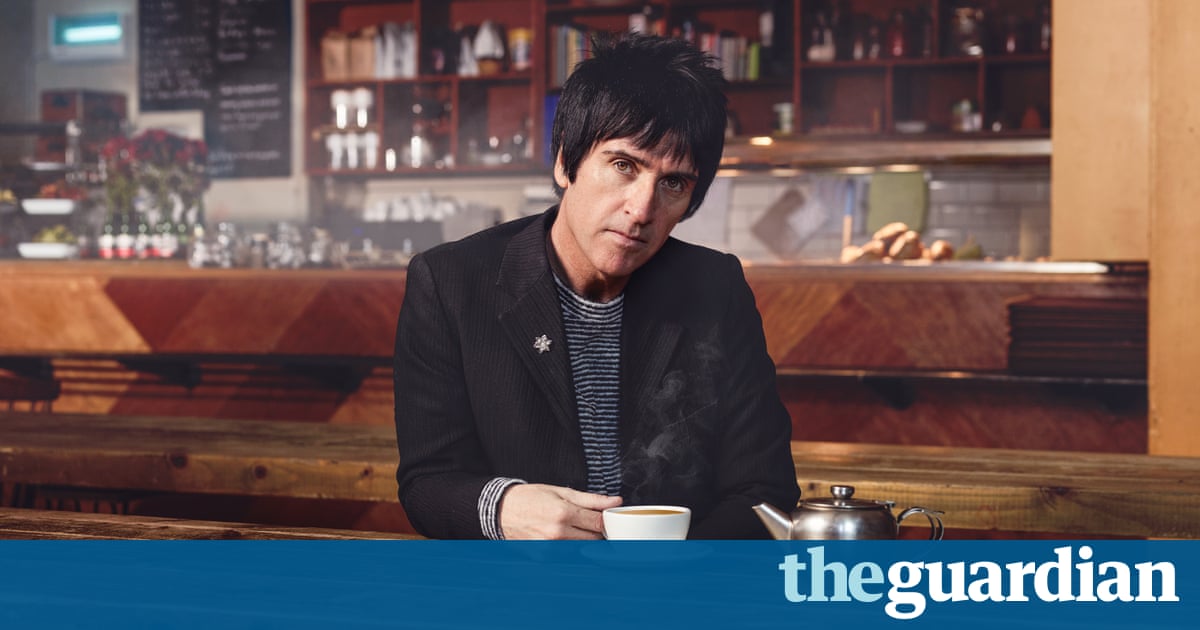 Im extremely anti-cucumber. I believe cucumbers are demonic, the black hole of the food world, infusing everything close by with their evil cucumber-ness. I didnt actually try cucumber until 18 and I avoided them since. Which became more difficult after going vegetarian and even more difficult after going vegan.
My first memories are of being super-fussy with food. I couldnt stand cabbage, onions, courgettes especially. Dad would be starving for Irish stew after laying pipes all day, so it was all about him getting his food. Id often hide food on my plate and just try to get meals over with as quickly as possible. Memories of being confronted by lunches at Sacred Heart primary are traumatic for me.
All I really cared about was music, clothes, booze, cigarettes and drugs until I was 25. The closest I came to food shopping was using a shopping trolley to carry a Vox AC30 amp. When the Smiths went to No 1 we were still surviving off potatoes, crisps, chocolates and Coca-Cola.
The second time I ever flew was to New York. After a night at CBGB wed roll out of bed and go straight to the local diner and there we discovered hash browns and eggs over easy and orange juice. It was probably the healthiest food Id eaten until that point and probably got me off E numbers briefly.
From the minute we made Meat is Murder I never ate meat again. Of course not; I couldnt be hypocritical. It wasnt much of a sacrifice, to be honest, as nutrition still meant nothing to me. If you look at photos from that time Im 22-23 and seven stone.
I still miss cheese, because I ate a lot before going vegan. To say it was to clean myself of drink or drugs is a bit reductive. Im a different beast. I just like the idea of change. Im a vegan who avoids desserts now, but if you see me in a year I might be eating vegan Victoria sponge cake.
Because Im naturally a pot-smoking Mancunian guitar player, to find myself becoming a marathon runner was an unusual thing. But if Bob Marley could get up at the crack of dawn to go running, then I can. This morning I ran 15 miles. Some days Ill just do 10, others 20. You just get up and do it. After a full marathon Im craving the biggest, saltiest pizza ever invented.
My tour rider looks like the deli in Whole Foods. Salads, stuffed vine leaves, chilli or wasabi, rice, white tea, health bars, spinach, tofu and porridge.
Set the Boy Free by Johnny Marr (Century, 20). Click here to buy a copy for 16.40 from the Guardian Bookshop
Read more: https://www.theguardian.com/lifeandstyle/2016/nov/20/life-on-a-plate-johnny-marr-the-smiths