The music star talks about everyday racism in the US, how his wife Chrissy Teigen makes him bolder and why La La Land shouldnt be written off as a white film about jazz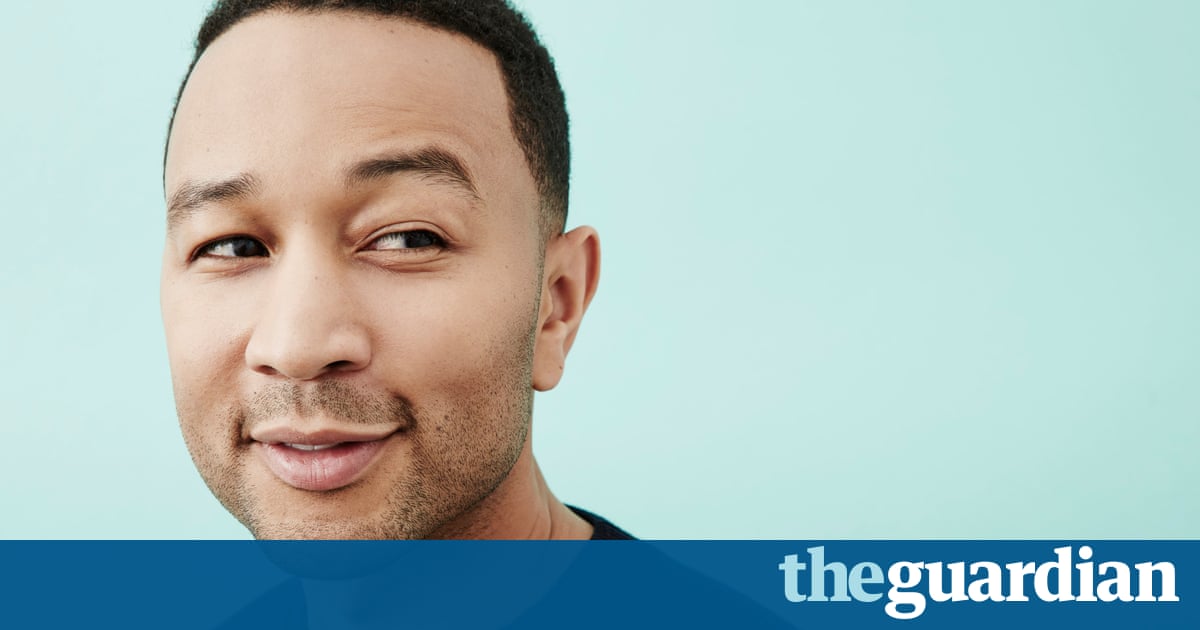 On the morning of our interview, John Legend was hitting out at the president of the United States on Twitter again.
You cant be impeached if you resign first, he wrote in response to Donald Trumps latest social media missive. Just a thought.
I feel like its not super controversial, he explains that afternoon. Ithink Trump is an embarrassment to the country. And his approval rating isterrible.
Legends three-legged, rescued French bulldog, Penny, is scampering through the halls of his Los Angeles home like an asthmatic pinball, and he pauses for her to pass underfoot as he brings us two glasses of ros. He is wearing a white T-shirt and jeans and his mood is the human equivalent of the prayer-hands emoji. That seems to be his default. Its difficult to picture Legend angry or anything other than the absolute essence of calm. He doles out thoughtfully articulated thesis statements in a rhythmic murmur, perhaps best described as a mix of pillow talk and a TED talk.
Legend, 38, released his sixth album, Darkness and Light, last December, which earned praise from the Guardian for its musical weirdness and lyrical bleakness. Now he is preparing for an arena tour of Britain this autumn, where he will be joined by his 16-month-old daughter, Luna, who does not much appreciate this whole interview thing.
Da-ad! she calls from upstairs, her voice echoing into the dining room. Luna! Legend yells back, cutting himself off mid-sentence. She knows Im talking, he says.
Luna pads downstairs and joins Legend at the piano. The shelves behind him are covered in awards, including 10 Grammys and an Oscar; her onesie is covered in tiny pink owls. He runs his hands over the keys as she smashes them intermittently, pausing for me to clap, then staring back at her dad for approval. They have clearly done this before. Lunas giant brown eyes and halo of curls make frequent appearances in the feeds of Legends 7.1 million Instagram followers, as does his wife, Chrissy Teigen, a model, feminist firebrand and celebrity in her own right. (Actually, she has more than 14 million followers, but whos counting?)
Together, the two frequently peel back the curtain on their lives, from whatever movie they are watching during a night in to pointed takedowns of the US president.
Well, [Trumps] an entertainer, too, in a New York way, says Legend. When he is criticising something, he is usually projecting. So, he calls people liars because he is a liar. He talks about the entertainment business because he rose through the entertainment business. He talks about people being corrupt, because he is corrupt. He talks about people being violent because he encourages violence. So, hes usually projecting when he criticises someone. Legend and his wife are active in the resistance against Trump, ignoring fans on social media who tell them to stay in your lane.
Artists, I think, by constitution and disposition, are just more liberal than the average population. They tend to want progress and change, he says, and they also tend to have worlds that are more diverse maybe than the average person.
The couple share a lot on social media, which is part 360 marketing strategy, part just their real life.
I think it would be harder if we were trying to put up some facade that wasnt real, but since who we are on social media is really natural and really a reflection of who we are in our private life in a lot of ways, I think it feels very unforced for us, he says. It feels like a natural conversation. When I talk about politics on Twitter, when I Instagram my daughter, these are just the things Im thinking about and the things I care about.
Legend and Teigen give a lot to their fans through social media, but it is also a way of controlling images of themselves. Ithink it devalues paparazzi photos when you control your own narrative, he says. I think we have enough wisdom to know when its the right time to share and when it isnt. Occasionally, well make a mistake but, generally speaking, Im happy with what weve chosen to share, and I think its generally better than the alternative of going through publicists and tabloids.
As a result, the line between Legend and Teigens private and public lives has become blurred as even the tiniest reveals on Snapchat and Instagram Legend taking off Teigens jewellery after the Grammys, Teigen posting pictures of her stretchmarks generate headlines. At this point, it is what their fans have come to expect.
It doesnt feel like its foreign to me to write a love song, Legend says. Itdoesnt feel like its foreign to me to express how I feel politically.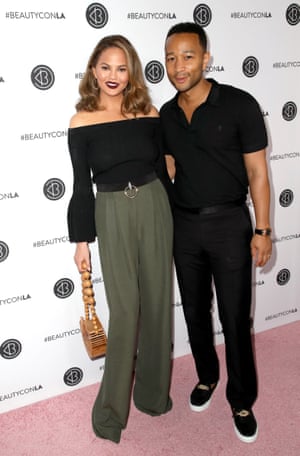 Read more: https://www.theguardian.com/music/2017/sep/03/john-legend-trump-racism-chrissy-teigen-la-la-land