The late-night talkshow host is taking over from Ricky Gervais, who hosted four times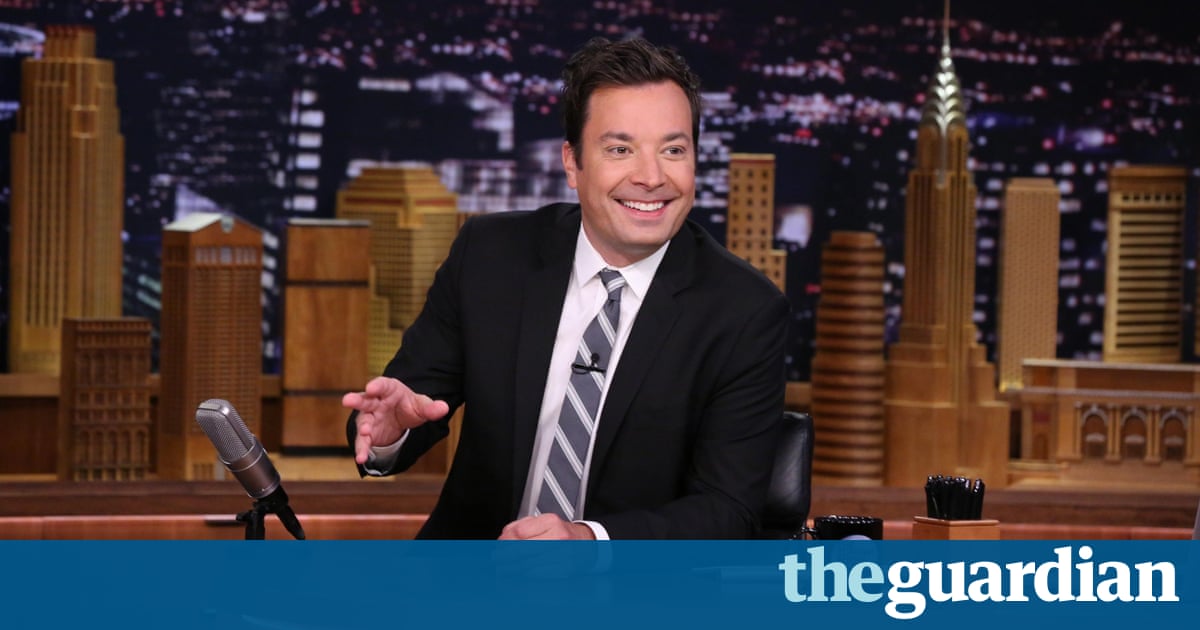 Jimmy Fallon, host of NBCs The Tonight Show Starring Jimmy Fallon, is to host the 2017 Golden Globes ceremony on 8 January 2017.
This marks the comedians first time hosting the show. He previously hosted the 2010 Primetime Emmy awards, earning positive reviews from critics.
The NBC Entertainment chairman, Robert Greenblatt, announced the news at the Television Critics Associations press tour in Beverly Hills on Tuesday, saying that Fallon was the best possible host to make the evening really memorable I know he will bring his unique energy and wit to the show.
Fallon also shared the news on Twitter, taking a swipe at Donald Trump:
The comedian will be taking over from Ricky Gervais, who hosted the show this year for a fourth time. The acerbic comedians fourth stint was his most watched, though reviews were mixed. The New York Times praised his satirically pointed jokes, but wondered if the host didnt risk becoming a Ricky Gervais tribute band dutifully smashing his guitar on cue. Time was less impressed: He was telling viewers at home they were stupid even to be watching, while Deadline too got bored of his snarky schtick. A screechy old saw to play, and the audience was having none of it, the site said.
Fallon, who is friendly and affable with the celebrity guests on his late-night show, is a safer choice for the Hollywood Foreign Press Association, which hosts the annual event and picks the awards, which celebrate the film and TV of the previous year.
The Tonight Show Starring Jimmy Fallon is currently the most-watched late-night talkshow. Before becoming its host, Fallon spent six seasons on Saturday Night Live, and then hosted Late Night for five years.
The 74th Golden Globes will air on NBC live on Sunday 8 January, from 8-11pm ET (5-8 PT).

Read more: https://www.theguardian.com/film/2016/aug/02/jimmy-fallon-to-host-74th-golden-globes