The Norwegian musicians work is rooted in the avant garde and influenced by everything from psychoanalysis to Gaudi to schlocky films but dont say her new album Blood Bitch isnt pop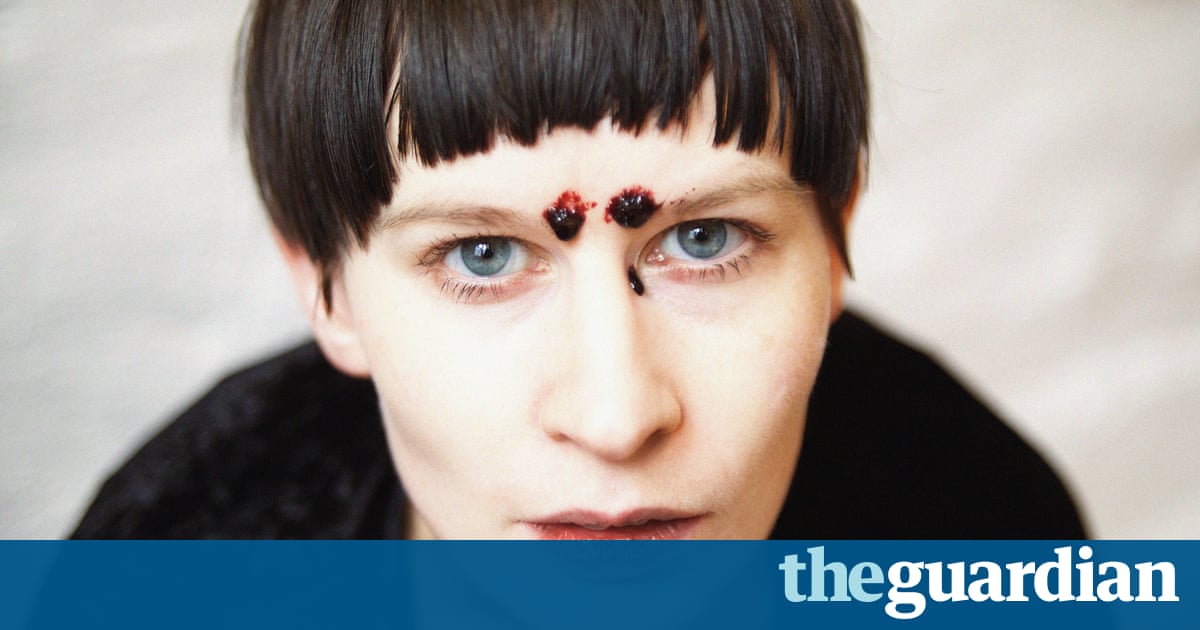 There is no easy way to interview Jenny Hval, the Norwegian performance artist one might find on stage straddling a large, red exercise ball emblematic of a huge capitalist clit. She describes herself as obscure, underground, but she creates prolifically to stave off boredom. Her songs are spectral lullabies inspired by gender theory, philosophy and psychoanalysis. In previous interviews, the 36-year-old has discussed the architecture of Antoni Gaud, moon cups, the philosopher Flix Guattari and Paris Hiltons sex tape. Hers is a fast, inquiring mind, one that allows a fraction of a second to provide titillation before she is distracted.
Mmm could you actually repeat that? she says down the phone from her home in Oslo after a rambling opening question. I drifted off as you were talking and I forgot the beginning of it. Im sorry. I moved on.
Perhaps her omnipresent fear of death is the way to break the ice.
Its part of why I make music, Hval says in a beat, to create this reconciliation with theatre and with dying. And I think thats what a lot of [artists] are doing. Its the ultimate feeling to feel like its OK to die now. Its OK. Like a Venn experience, of life and death getting closer, and its OK.