The actor made light of sitting on sacred rocks in Hawaii during a Hunger Games shoot. But were not laughing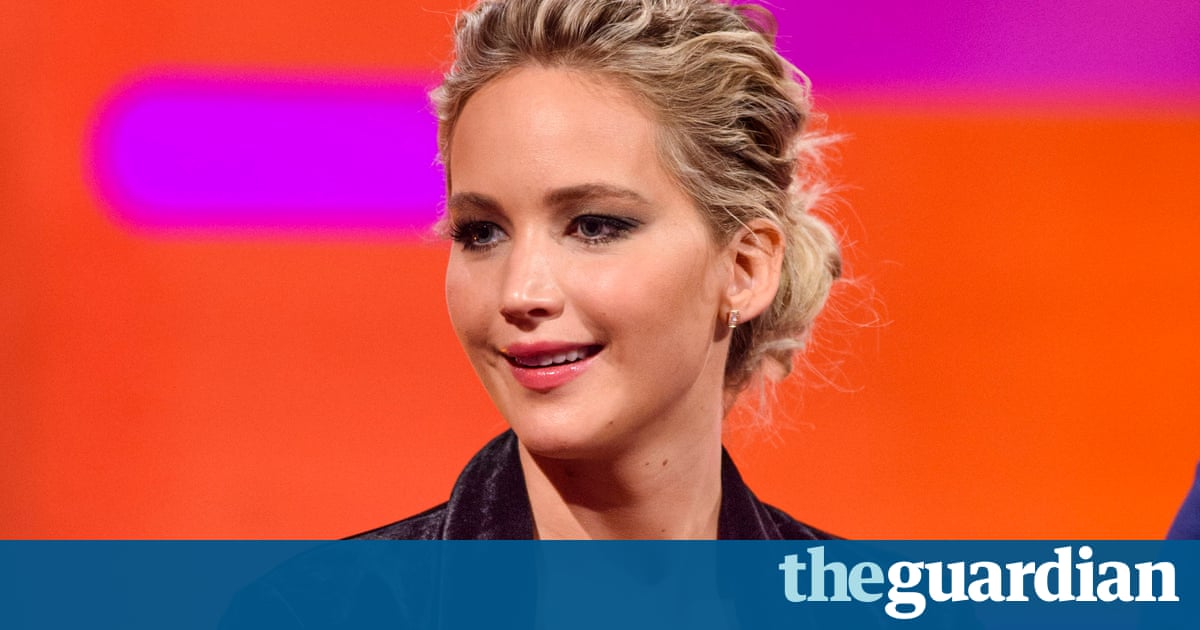 How do you define sacred? One simple answer: its something you keep your butt off. Jennifer Lawrence got that memo, but decided to disregard it. In a recent interview she recalls her butt-scratchin on sacred rocks while shooting Hunger Games in Hawaii. They were, to her mind, a useful tool to relieve her of itchiness.
In the comments, which she made on a recent episode of the BBCs Graham Norton Show this week, she says: There were sacred rocks I dunno, they were ancestors, who knows they were sacred. She goes on to say: Youre not supposed to sit on them, because youre not supposed to expose your genitalia to them. But she did. I, however, was in a wetsuit for this whole shoot oh my god, they were so good for butt itching!
She knew this was a gross cultural breach that much is clear but Lawrence decided to go ahead and desecrate the rocks anyway.
A phaku (stone) can be sacred for a number of reasons. In some cases it is because it may be the physical manifestation of a deity or ancestor. In other cases, it may have to do with the purpose of the rock such as birthing stones imbued with mana (spiritual power) of the chiefs. None of these things mattered to Lawrence.
Lawrences story shores up a long line of Hollywood productions that have mocked traditional Hawaiian spiritual beliefs. As scholar Lisa Kahaleole Hall notes in an essay titled: Hawaiian at Heart and other fictions, Hawaii 5-0 and Magnum PI in the 1970s and 80s and Survivor today, set the stage for this attitude. Meanwhile, cable programming on Nick at Nite has introduced a whole new generation to the secret kahuna curse raised when the Brady Bunch went to Hawaii.
This has to do with the kitsch-factor that continues to plague Kanaka Maoli indigenous Hawaiians and Hawaii. As Hall puts it: This has significant political implications, because by making Hawaiianness seem ridiculous, kitsch functions to undermine sovereignty struggles in a very fundamental way. A culture without dignity cannot be conceived of as having sovereign rights, and the repeated marketing of kitsch Hawaiian-ness leads to non-Hawaiians misunderstanding and degradation of Hawaiian culture and history.
Also, the retelling of this story for entertainment value makes Hawaiians and our ancestors the butt of her joke. Consider her response when the pkahu which she describes as a giant boulder was dislodged and supposedly almost killed the sound technician on the set when it rolled down the mountain. As she tells it: All the Hawaiians were like, Oh my God, its the curse. And Im in the corner going, Im your curse. I wedged it loose with my ass.

It is high time that people realize that despite the unbridled colonial violence of modernity, for many indigenous individual and peoples, the sacred persists in our 21st century world. Mni Wiconi (Water is life in Lakota) is the banner for many of the indigenous individuals, tribal nations and other collectives working to protect sacred water, the source threatened by DAPL. They have brought their understandings of the sacred into the mainstream though there is still much work to do.

Settler colonialism has historically deemed non-Christian concepts of the sacred as a form of savage superstition. This thinking persists today. Thats why we who are indigenous must assert and claim our sovereign and spiritual connections to our respective deities and ancestral realms regardless of others laughter and dismissal. In the mean time, Lawrence should learn to scratch herself some other way.
Read more: https://www.theguardian.com/commentisfree/2016/dec/09/jennifer-lawrence-hawaii-shoot-sacred-rocks