The rapper will host a Clinton benefit concert at the end of a campaign that has seen musicians from across the spectrum creating anti-Trump protest songs
With the candidates almost neck and neck in the most alarming presidential election in living memory, musicians are making a final push to get out the vote. On Friday night, Jay Z will join Hillary Clinton for a free concert at the Wolstein Center, in Cleveland, Ohio an event thats rumored to also include Beyonc, his wife. With Donald Trump leading polls in Ohio, the Clinton campaign aims to use this superstar power to get millennials to vote. As if in preparation, Jay Z tweeted a quote by Nobel laureate and Holocaust survivor Elie Wiesel earlier this week about the necessity of speaking out at times of emergency, adding: Lets make history (again).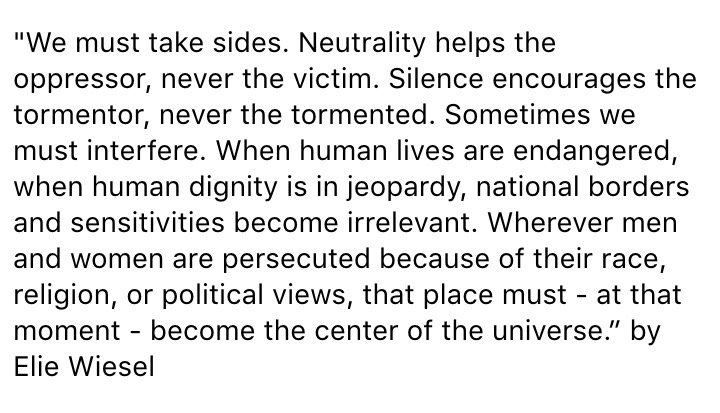 Then theres the final stages of 30 Days, 30 Songs, an independent project in support of defeating Trump, which is on its final strait. Created by writer Dave Eggers, the daily, evolving playlist steadily releases new and previously unreleased music from independent musical voices all in favor of a Trump-free America, with proceeds going to the Center for Popular Democracy and its efforts to achieve universal voter registration.
The playlist launched with several big-name releases, including a never-before-released live version of World Leader Pretend by REM; a new Death Cab For Cutie effort called Million Dollar Loan; two Moby collaborations, one with the Homeland Choir (Trump Is on Your Side) and the other with the Void Pacific Choir (Little Failure); plus, most strikingly, a Franz Ferdinand number, Demagogue, that very bluntly takes jabs at Trumps narcissism, hollow promises and ego.
Recently theres been a Bob Mould jam, a live version of his old band Hsker Ds In Free Land. Released in 1982, its sardonic lyrics Why bother spending time/ Reading up on things/ Everybodys an authority/ In a free land resonate even more loudly in the current era of noisy, post-truth politics. Guster singer and guitarist Ryan Miller takes a different tack with a whimsical, circus-themed track titled The Clown. Its lyrics, by Eggers, take in Trumps orange face and cotton candy hair, concluding that the Republican nominee is a wounded little boy, a boy dressed as a man.
The playlist will also include a live rendition of Local Natives track Fountain of Youth, a youth empowerment song that according to the bands vocalist and guitarist Taylor Rice couldnt feel more apt for this moment. On one side of this debate, there is a deep distrust and cynicism, a disregard for the humanity of many. The younger generations know that this is not the world they see.
If music can play even a small role in reminding people to get out there and vote, then we have to do everything we can, says Superchunk singer-guitarist Mac McCaughan, who contributed to a cover of Woody Guthries Old Man Trump. The godfather of the American protest song wrote the number excoriating Trumps father Fred for his reluctance to rent houses to African Americans. Ryan Harvey, Ani DiFranco and Tom Morello also recently covered the song.
This election matters a great deal, says Corin Tucker of Sleater-Kinney, who contributed the song Despierta with Peter Buck of REM. Every single vote will matter to the future of this country. We cant let the presidency go to Donald Trump, someone so racist, sexist and incredibly unqualified to be commander-in-chief.
The 30 Days, 30 Songs project is only one outlet for todays politically driven music. Commons new album, Black America Again, released onFriday, is a powerful and furious look at racial tension and institutional racism. Institution aint just a building, Common spits in Letter to the Free. We staring in the face of hate again/ The same hate they say will make America great again.
The video for the albums title track opens with a clip from the shooting death of Alton Sterling, when Baton Rouge police shot the 37-year-old at close range while held down. (In Beyoncs visual album Lemonade, meanwhile, she takes a bat to a New Orleans police department camera. The state of Louisiana has long exhibited unjust police brutality towards civilians, including the beating of a shackled, bipolar 16-year-old girl caught on camera.)
Considering Trumps degrading and predatory mannerism towards females, and his recents comments that have surfaced, this election is a frightening one for many women. Pussy Riot, some of whose members spent two years in prison for speaking out against Russian president Vladimir Putin, have turned their attentions to the US election: Nadya Tolokonnikova has released a new song called Make America Great Again. The music video portrays a hypothetical take on what would happen to America if Trump were to win, with no Muslims, no Mexicans, no gays and all women forced to look a certain way plastic. The band also released a song Straight Outta Vagina, which was recorded in February but still considered to be an answer to Trump, and a celebration of female empowerment and sexuality.
Californian Rapper YG has also taken aim at Trump with two songs: FDT (Fuck Donald Trump) with Nipsey Hussle and FDT (Fuck Donald Trump) Part 2 with G-Eazy and Macklemore. He cant make decisions for his country, he gon crash us, YG raps. In part two meanwhile, G-Eazy raps: Howd he make it this far? How the fuck did it begin?/ A Trump rally sounds like Hitler in Berlin and goes on to take aim at Trumps response to the massacre in Orlando: The fuck is goin on? People just passed/ A mass murder happened, you said thanks for the congrats.