His spats with Kanye, his mothers sexuality, his betrayal of Beyonc the rapper lays it all bare on his 13th album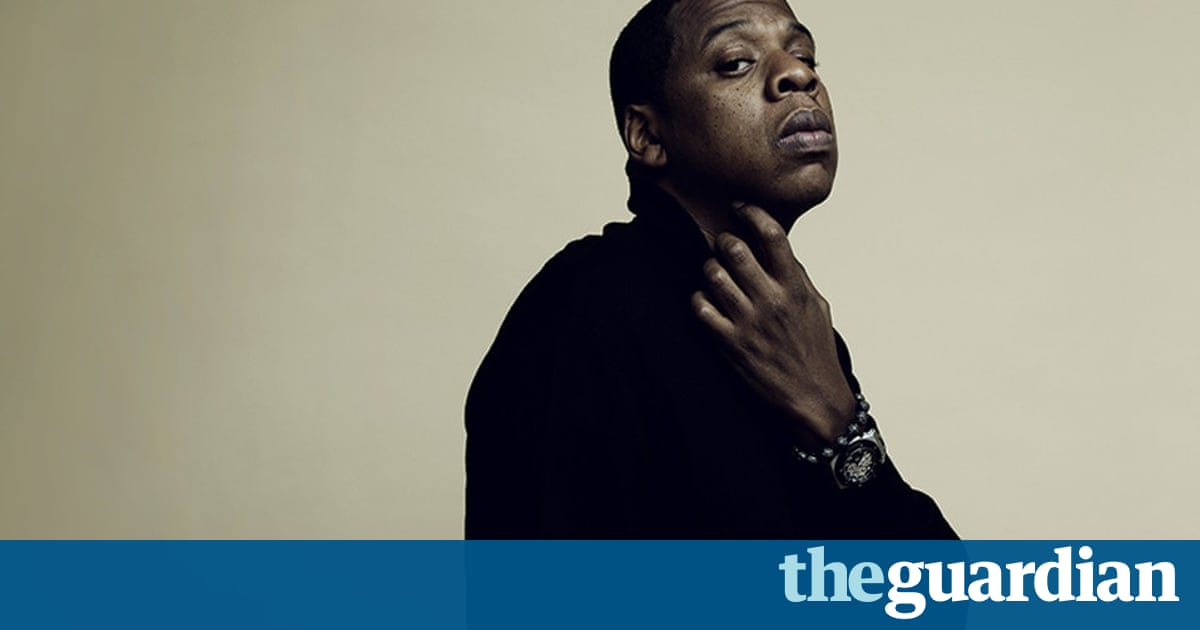 Beyoncs last album 2016s Lemonade provoked a range of reactions. The internets conspiracy theorists felt its tale of adultery and resolution to be an elaborate hoax, perpetrated to extend the Knowles-Carter family brand. Others reflected that pop is often a soap opera, and that the Beyonc-Jay-Z double narrative produces arresting art that ignores rulebooks.
Expect more narrowed eyes and wagging tongues, then, for 4:44, Jay-Zs 13th-odd album, the next riveting instalment. It is named after a track in which Beyoncs husband apologises unreservedly for his trespasses: womanising, not being emotionally available, all of it. His matter-of-fact flow slows to a mutter. And if my children knew / I dont know even what I would do. Quite how Jay-Z is planning to keep daughter Blue Ivy off the internet should prove interesting.
It is a short, sharp album, produced entirely by Kanye Wests former mentor No ID a rarity in hip-hop, and an interesting choice with just three guests: Frank Ocean on the loping, sing-song Caught Their Eyes, reggae star Damian Marley on the pugilistic Bam and Gloria Carter, Jay-Zs mum (who previously appeared on Lemonade) on Smile.
Theres so much business to attend to in the lyrics. Does Jay-Z out his own mother on Smile? Momma had four kids but shes a lesbian / Had to pretend so long, shes a thespian. Mrs Carter Sr weighs in with a poem at the end: Love who you love.
Album opener Kill Jay Z, meanwhile, ranges widely, touching briefly on Jay-Zs former producer/mentee/collaborator Kanye West, whose breakdown last year included an onstage rant about Jay-Z having the power to have him killed. Jay-Z might still be sore about that. You got hurt cos you did cool by Ye / You gave him $20m without blinking / He gave you 20 minutes onstage.
Throughout, Jay-Z never sounds happier than when discussing actual business: his best revenge is his paper. In Jay-Zs hands, the blistering social commentary of Lemonade becomes The Story of OJ, a rumination on blackness stuffed with investment advice. Property and art, in case youre interested; advice that is soured by Jay-Zs ill-advised generalising about the savviness of Jewish people.
Seasoned Jay-Z watchers might miss the rappers dense 90s flows, but most commercial hip-hop is now made up of easy couplets rather than internal patterns of assonance. Moonlight loose, excellent has good gags about current rap tropes (skrrt!) and analysis about contemporary hip-hops failings (we stuck in La La Land). Bitching about the decline of your field is, of course, an occupational hazard of being fortysomething; Marcy Me provides the obligatory reminiscences about Jays time as a drug dealer, rather than CEO of a business empire.
Family Feud, meanwhile, deals with age, billionaire status and the infamous <a href="https://www.theguardian.com/culture/2016/dec/24/the-pop-culture-awards-2016-ed-balls-beyonce" title="" data-link-name="in" body link" class="u-underline">Becky (let me alone) on a track whose gloating masks more insight about the importance of black-owned businesses. We merrily, merrily eating off these streams laughs Jay-Z, whose streaming service hosts 4:44 exclusively for now. Can I get an amen off the congregation?
Amen, answers Beyonc.
Read more: https://www.theguardian.com/music/2017/jul/02/jay-z-4-44-album-review-tidal-carter-knowles-family-business-is-booming