Hes crafted hits for dozens of some of pops biggest stars, but the British songwriter was once an aspiring tennis player who almost gave it all up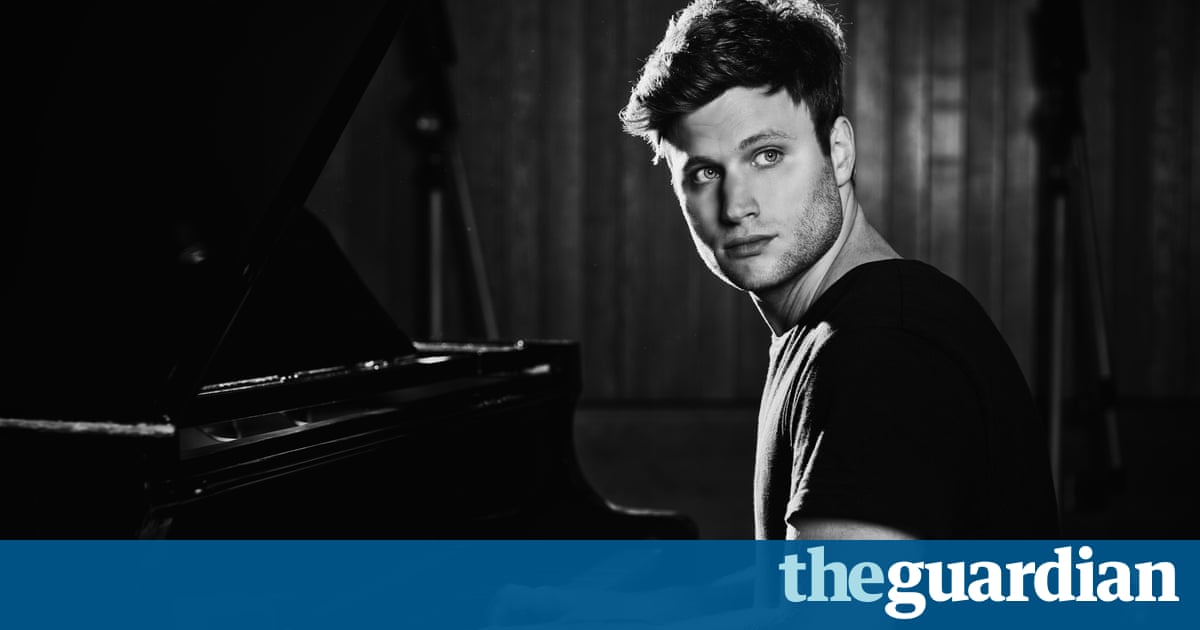 If five songs you had co-written with Adele didnt make it on to her latest multimillion-selling album, you might feel like youd been handed the winning lottery ticket and then watched helplessly as a gust of wind blew it away forever. But if youd written the game-changing hit for the most successful boyband on the planet as well as one of the biggest radio hits of 2016, among many others, the pain of missing out on the Adele millions might be cushioned somewhat.
Jamie Scott, a 32-year-old songwriter and producer from Surrey, could be seen as the Fixer for top 40 radio. His fingerprints, melodies and chord progressions are all over some of the biggest hits of recent years for acts such as One Direction, Justin Bieber, Little Mix and Jessie Ware.

I just love to write songs that will connect, he says. For anyone whos not trying to write number ones, I dont understand that. His is a story of why endurance and persistence are essential in the music business even if your career seems only to consist of blind alleys at the start.
He says his mother was an amazing singer who also got him started on guitar while the only radio in his house was local radio station Capital Gold, which goes some way to explaining his formative influences. He says he was 12 before he heard a contemporary song Crossroads by Bon Jovi and that awoke him to modern music just as Britpop was exploding. At that time, he was also facing a career crossroads, having to pick between tennis he was so good he was playing at national and county level and music, with him spending his lunchtimes in the music room working out songs on piano.
With the tennis playing, I was at quite a high level, he says. But it was not what I wanted to do for the rest of my life. It was just too much hard work.
At 17, he walked out of school to try to make it as a performer as part of a duo with a friend (key influence: Turin Brakes). I went to my parents and I just broke down, he recalls. I told them this is what I wanted to do, that I had been writing lyrics in economics lessons and I had been playing the piano every day when everyone else was out playing.
His dad gave him a deadline of 18 months to make it; if he didnt, he would have to get a job. A few near misses with record labels followed but he was eventually signed to publisher Windswept Pacific in 2001 when he was 19, off the back of one song. But labels were only interested in him as a solo act and so he had to split the group with his friend.
He has the look and style of a pop singer lantern jaw, tidy beard, black T-shirt but it was behind the scenes rather than on stage where he would make his name. After a difficult period signed to Sony in the UK, he asked them to let him go and he switched to Polydor to release a new album he had written. Fame and fortune did not follow. It feels like to me in my own artist career that I have been in the wrong place at the wrong time for most of that time, he says. But as a writer I have been in the right place at the right time.
Writing for others is where he was to really find his feet. I would like to think that I am one of the main writers in the UK that labels look to send up-and-coming artists to help break their careers, he says. That is hopefully a given with my track record and who I am working with.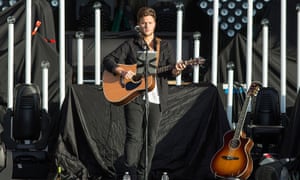 Read more: https://www.theguardian.com/music/2016/sep/23/jamie-scott-song-writing-adele-justin-bieber