Last year, Patrick Kingsley travelled to 17 countries and talked to hundreds of refugees. What happened next?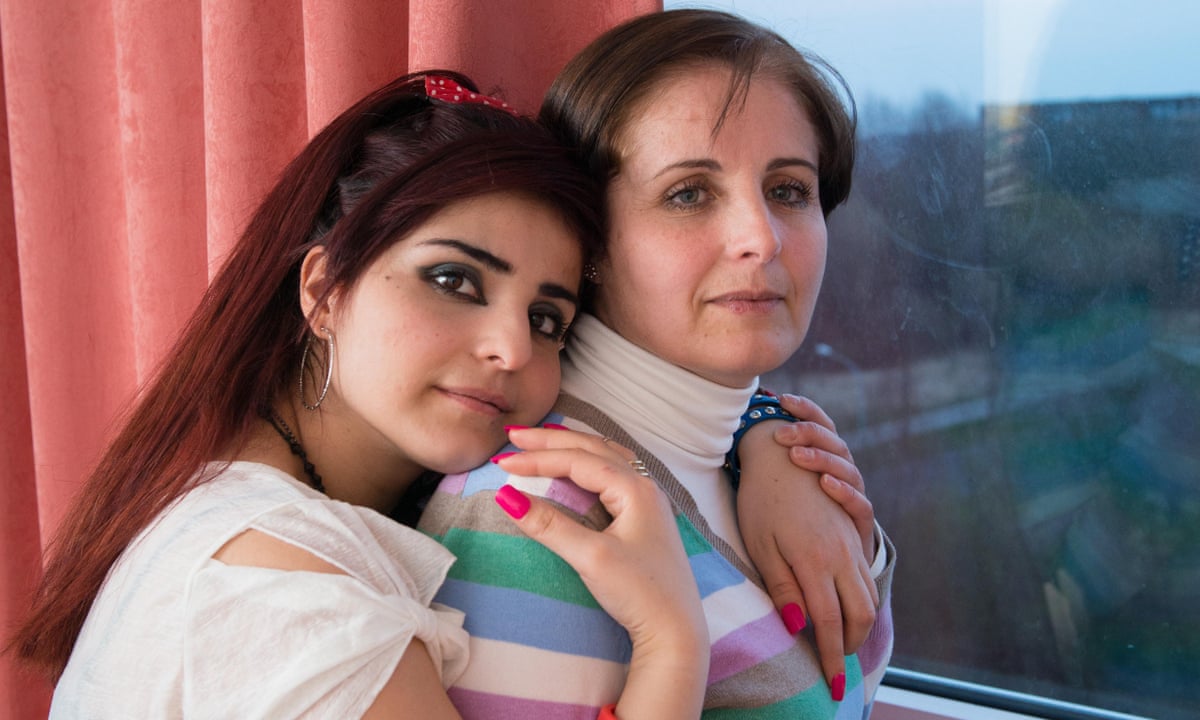 When Mohammad el-Haiba first spots his boyfriend Youssef outside the German train station, it takes him a few moments to work out whether to approach him. Staring back at him from the entrance, Youssef is just as confused. They stand there, several metres apart. Neither knows what to do next. Its not that theyre not delighted to see each other. Its just that this encounter, on a cold October day in a quiet town in Bavaria, is unlike anything theyre used to.
Mohammad and Youssef last saw each other in mid-August in Damascus, the Syrian capital. Then Youssef left for Turkey, took a boat to Greece and made his way through the Balkans to Germany. A month later, Mohammad followed him. They knew they might never see each other again and yet, six weeks on, theyre together once more. Theyre in a peaceful country, where they dont speak the language, and where for the first time in their lives they can be open about who they are. And who they love. Its Mohammad who first tests the parameters of this strange new world. Can I kiss you? he asks.
---
I first met 23-year-old Mohammad at another train station, in much more chaotic circumstances, several hundred miles to the south. It was mid-September last year and we were in Tovarnik, a placid Croatian village just over the border from Serbia. Crammed into the villages tiny station were hundreds of refugees; confused and dehydrated, waiting for specially-commissioned trains that would move them on towards Germany. The trains arrived only once a day, and each train had space for 1,000, even with people crammed into the aisles. There must already have been 1,500 waiting in the station.
When the train finally arrived, well past midnight, pandemonium ensued. Crowds of Syrians, Iraqis and Afghans surged forward, squeezing through gaps in the police lines. The biggest men made it onboard first, and attempted to haul their relatives on afterwards. There were raised fists and a few shoves understandably, given the situation. If youre separated from your family here, you might all end up in different countries. You might never see each other again.
The carriages filled up, but the tension didnt end. The train simply stood there on the tracks all night. From the windows, refugees gazed out, too exhausted to ask when it would finally leave, but too tense to fall asleep. Still more people arrived throughout the night, having walked from Serbia. One of them was a bespectacled biomedical engineer called Mohammad el-Haiba.
I got to know lots of people like Mohammad last year. As the Guardians migration correspondent, I travelled to 17 countries affected by the refugee crisis. I met people in surreal, chaotic places such as this one: a detention centre in Libya, a sports stadium in Kos, a riverside in Serbia. These were places entirely removed from the normal life they were searching for. Mohammad told me he wanted to live with his boyfriend, and to study in a laboratory that wasnt in a war zone. Zahraa, a student who arrived at the station in Mohammads group, wanted to go to university without fear of being killed by militias. Ehsan, a 40-year-old engineer I met in Kos, longed for a place where his children could live without being hit by rockets on their way to school.
I heard their hopes and dreams, then wished them well as they moved on. But I never knew whether theyd succeed whether theyd get asylum, whether theyd be able to integrate. They had made the journey of their lives but who knew what lay ahead?
***
Ehsan struggles to get to sleep most nights. He lies on his bed in Belgium, shuts his eyes, and his mind races: why havent my papers been approved yet? Will I ever get them? How do they decide? Living in legal limbo, the only thing Ehsan can think about is how to escape it. He tells me that in his dorm of eight Syrians, in a reception centre in rural Belgium, half of them spend every night tossing and turning, unable to sleep. Some listen to music on their headsets. Others skim the news on their phones. But mainly they wonder when, if ever, theyll be granted asylum.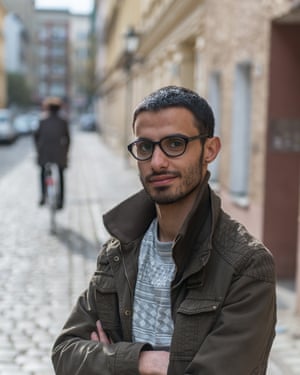 Read more: http://www.theguardian.com/world/2016/apr/30/syrian-refugees-one-year-on-patrick-kingsley