ESPNs sport and pop culture website Grantland went down in a blaze of glory in 2015, but its creator Bill Simmons is back with The Ringer and a new TV show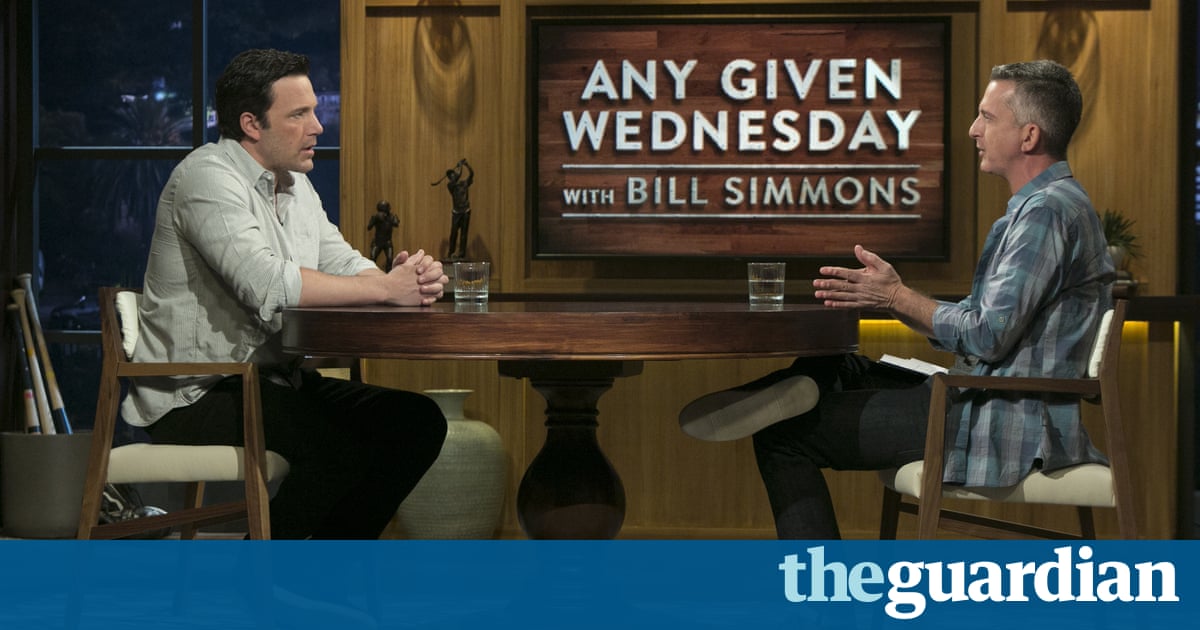 Who killed Grantland? Its a question that sustained a new and seemingly inexhaustible sub-genre of sports media in past year, and was the source of much conjecture and conspiracy theory among hardcore fans of ESPNs late, much-loved sport and pop culture website when it was shuttered by its financiers in September 2015.
The way former Grantlander Bryan Curtis tells it, it was a pretty simple equation: one day the sites founder and most popular writer Bill Simmons was an employee of ESPN, the next day he wasnt. Created especially for Simmons by the sports media giant, Grantland was on borrowed time the minute its editor-in-chief was effectively sacked (It was business, said ESPN president John Skipper) after doubling down in his criticism of NFL commissioner Roger Goodell, also commonly known as the media empires most important client.
Media critics would soon feast on Grantlands abrupt closure, but Curtis learned the websites fate as he stood in the maternity ward of a hospital celebrating the birth of his daughter Stella. Check your email, read a text from Simmons short-lived replacement editor Chis Connelly. ESPN created Grantland for Bill and when Bill no longer worked for ESPN there was no Grantland, says Curtis, who is in Melbourne for the Sports Writers Festival. Its pretty much as simple as that.
Still, theres some irony in the fact that a website whose devotees came to prize the array of distinctive, diverse, and sublimely-talented voices on offer was in the end so obviously tied to the downward trajectory of one man. It assumed a larger identity, Curtis says of the sites cast of star writers.
Before Grantlands launch in 2011, there had actually been dire predictions that Simmons would merely curate a kind of journalistic mutual-appreciation society where everybody wrote and thought like him (a bunch of people doing a Bill impression, is how Curtis terms it), but his hand-picked staff were encouraged from the outset to pursue subjects and modes of expression that appealed most to them.
By the end it had its own identity, says Curtis, who lists Brian Phillips, Katie Baker, David Shoemaker and Shea Serrano as writing talents who flourished and attracted significant followings on the strength of their original approaches to sport and pop culture. Bill uniquely saw that something like this could work. He either directly hired or had a hand in hiring everybody who worked there. So I think that particular, wonderful, magical combination is totally Bill.
Another success of Grantland, Curtis says, was that from the outset its creators had a no asshole hiring policy (Ive worked at places that have an all-asshole policy, he laughs), so there were no tortured geniuses or divas in the building, just a hive of creative energy, ambition and positivity.
Bill was the ultimate players coach, says Curtis. He wanted you to succeed on your own terms and find the best version of you. He pushed you to achieve that. The first question we were asked was, What are you interested in? and Whats the piece you really want to write? and then you did that. That doesnt happen everywhere. Most publications say What is the piece that we would like you to write that you would most like to write?
And the second question was always, What form would you like to write it in? Oral history? A reported piece? A sort of column that comes out of some strange and previously not accessed part of your brain? It was all at our fingertips. We could deliver it any way we wanted to as long as it was really good.
Perhaps misunderstood by some of its critics, Simmons new HBO-funded website, The Ringer, retains much of Grantlands DNA (former Grantlanders Serrano, Shoemaker, Baker, Juliet Litman, Chris Ryan and editor Sean Fennessey have reunited with their old boss) but it cant lean on ESPNs infrastructure in the way Grantland could; theres no nuts and bolts game recaps, nor straighter, more traditional and news reportage on the site to give writers the same time and creative breathing space.
At the Ringer, if a big-time boxing bout finishes late on Saturday night, it is written about immediately, not the following Monday, as was often the case at Grantland. Much of the content is shorter, reacting more quickly to the news cycle. In other words, there are slightly fewer sprawling Japanese gonzo epics loosely related to sumo wrestling, slightly more instantaneous opinion on topics as varied as Bob Dylans Nobel Prize win or Russell Westbrooks latest fashion travesty, and yet the new site is still home for fictitious oral histories of Space Jam and deep dives into the eerie prescience of Hank Scorpio, a one-episode Simpsons character from 20 years ago.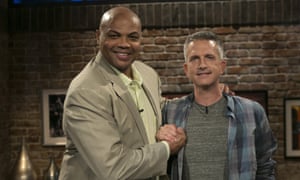 Read more: https://www.theguardian.com/media/2016/oct/19/ive-never-met-an-editor-like-him-bryan-curtis-on-bill-simmons-and-grantland