The cult show is back. Its not just escapism it got me through the worst time of my life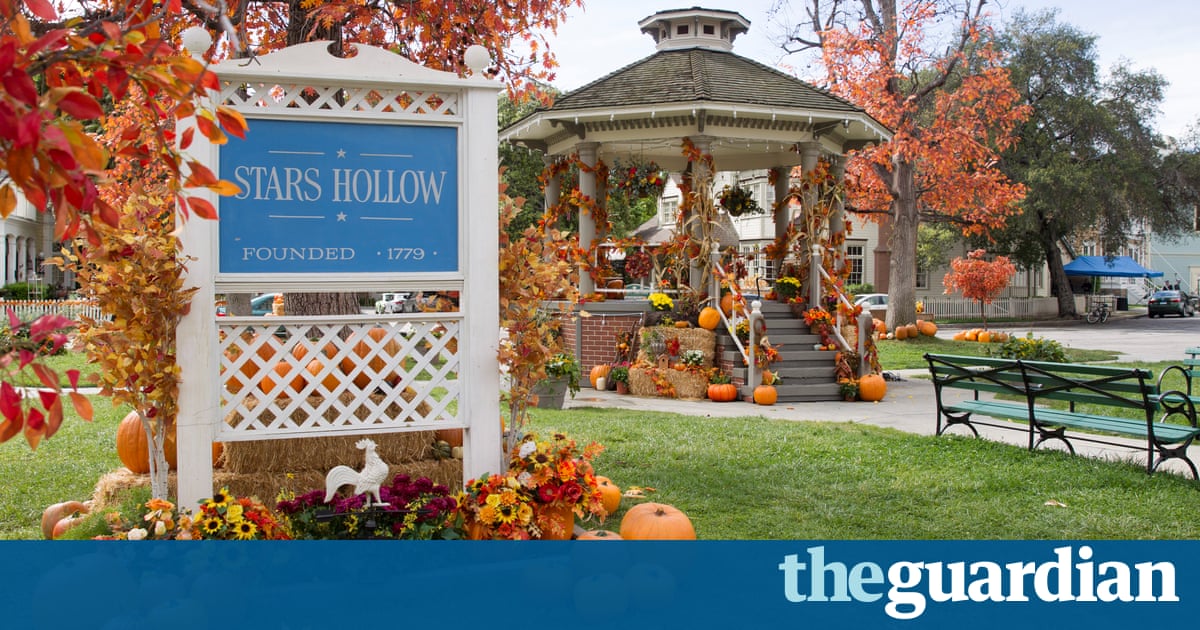 It is autumn in Stars Hollow. There is a chill in the air and the gazebo in the towns central square is decorated with pumpkins, porcelain pigs and cockerels that nestle among haystacks and horns of plenty. On one side of the square stands the white clapboard steepled church; across the way is the traditional, red-brick school building. The bookshop, diner and grocers are framed by wrought iron gaslights, all adorned by golden leaf wreaths and decorative ears of corn.
This place, which has come to mean so much to me, is the epitome of festive New England. I may have grown up in suburban Manchester, England, but it feels like home. In my mind, Ive escaped here so many times, and now here I am, drinking in a town as picturesque as a film set which is exactly what it is, on the Warner Brothers studio lot in Burbank, Los Angeles. Stars Hollow, the fictional home of Gilmore Girls, the noughties TV series about a mother and daughter, is a quiet, eccentric town where nothing bad happens. Unlike the big television dramas of recent years (The Fall, The Bridge, The Missing) there are no murders; no one is kidnapped or abused. Instead the show follows the life of Lorelai Gilmore, who got pregnant at 16 and ran away from her wealthy, overbearing parents, and Rory, her daughter and closest friend, who is turning 16 as the story begins.
It is sunny and safe here. There is no dramatic music to make you uncomfortable, only the beat of a soft snare to signify oncoming drama. When a character is upset, it is usually because a town meeting, held in Miss Pattys dance studio, has not gone their way, or because someone they love failed to show up. When there are tears, they are warranted.
Its all grounded in the community of the town. Stars Hollow is to Gilmore Girls what New York is to Sex And The City just with more fairy lights and (much) less fellatio. The drama is played out in episodes that can feel surreal verging on the ridiculous (a town dance marathon, a cats wake, an all-night civil war re-enactment in the snow). Now, nine years after it ended, the show is back for four feature-length episodes and it still feels different from anything else on TV. Sure, we have the pastel-hued utopia that is The Great British Bake Off, and Strictly Come Dancing with its feel-good factor, but thats reality TV. Drama-wise, there is nothing quite like the comfort of Stars Hollow.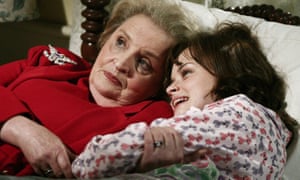 Read more: https://www.theguardian.com/tv-and-radio/2016/nov/05/sunny-safe-gilmore-girls-comfort-tv