The creator of Insecure talks the dating totem pole, films obsession with slavery and the gender-race pay gap as season two begins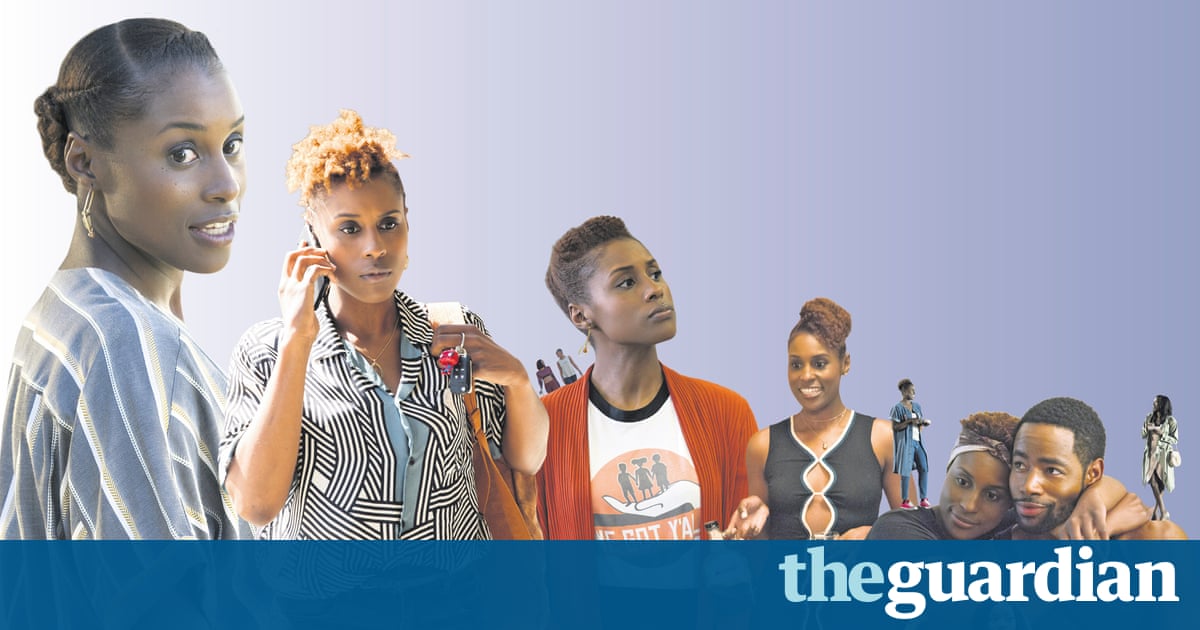 I dont want the stench of the current administration on this show, says Issa Rae. I dont want people to look back and be like: Oh, this was a Trump show. I want them to look back and say Insecure was an Obama show. Because it is: Obama enabled this show. The sharp, pithy, Los Angeles-set comedy, dubbed by US fashion and beauty site the Cut as the black, millennial Sex and The City, which Rae co-created, writes and stars in, first aired on HBO last autumn, exactly a month before the US election. Culturally, Obama made blackness so present, and so appreciated; people felt seen and heard; it influenced the arts, and it absolutely influenced how I see blackness, how I appreciate it, says the 32-year-old Rae. When a black president is a norm, it enables us to be, too.
Being a norm is a matter of some import to the actor and writer, who in spite of her personal allegiances had no desire to make an overtly political show. She never wanted Insecure to be, as she says with a generous eye-roll, a story about the struggle or the dramatic burdens of being black. At the heart of the series is the relationship between her on-screen iteration also named Issa, who works for an educational nonprofit called We Got Yall and raps soliloquies to herself in the mirror and her best friend Molly (Yvonne Orji), a high-flying corporate lawyer. Together, they navigate the professional and personal challenges of late-20s urban life.
I just wanted to see my friends and I reflected on television, in the same way that white people are allowed, and which nobody questions, continues Rae. Nobody watches Divorce [a HBO stablemate, starring Sarah Jessica Parker] and asks: What is the political element, what is the racial element driving this?
But so rare is it to see what its creator describes as a show about regular black people being basic in contemporary entertainment Insecure has nonetheless been hailed as revolutionary. It wasnt always so. Growing up, Rae was an avid fan of the predominantly black US sitcoms Moesha, Girlfriends and A Different World. Then they disappeared, she says of the film and television landscape. Somewhere along the way, being white became seen as relatable, and you started to see people of colour only reflected as stereotypes or specific archetypes. So much of the media now presents blackness as being cool, or able to dance, or fierce and flawless, or just out of control; Im not any of those things.
It is a hot and swampy summer afternoon in Manhattan, and Rae is in town doing the requisite rounds of late-night talkshow appearances ahead of Insecures season two premiere. On arrival, she seems a little lethargic entirely understandable, given her promotional schedule. But once seated in a buzzy restaurant, specifically chosen because its the sort of spot that the on-screen Issa and her girlfriends would patronise, Rae immediately perks up, emanating charismatic good humour.
Born in an affluent suburb of Los Angeles, Rae real name Jo-Issa Rae Diop is the third of five children, her father a Senegalese doctor, her mother a teacher from Louisiana. The rapid rise in gang violence in the city prompted Raes parents to move the family to Senegals capital, Dakar, when Rae was five years old. Her father tried to open a hospital there but things didnt work out and, three years later, they came back to the US, but to Potomac, Maryland, on the east coast, where Rae attended a predominantly white private school. When the family moved once again, this time back to LA, Rae entered a largely black and Latino school. Everybody thought I was lame and hated me, she says, matter-of-factly. It was a huge culture shock.
Part of the on-screen Issas insecurity of feeling not black enough for black people and not white enough for white people is, Rae says, something that I have been called out for by kids in my life. Ive experienced a real sense of feeling out of place. But with admirable chutzpah, she found a creative solution: I wrote a play and cast all of my bullies, and they loved it. They thought I was cool after that. She pauses, and gives a wry smile. Well, cool is a strong word. But I wasnt on their shit-list any more.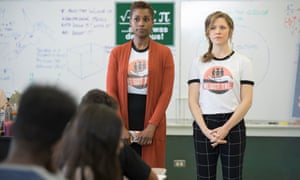 Read more: https://www.theguardian.com/tv-and-radio/2017/aug/05/issa-rae-media-presents-blackness-fierce-flawless-insecure